Olympic torch leaves the North West
The Olympic flame
Thora Beddard said today was one of the highlights of her life. But watch the video and you'll see the 93 year old has some pretty tall stories to tell!
Advertisement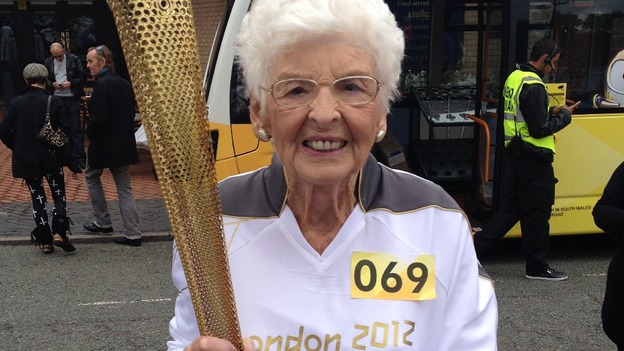 Thora Beddard aged 93 - going on 21. At 40 Thora learnt to swim; aged 60 she discovered yoga; on turning 70, Thora chose abseiling and later modelled lingerie for the older generation on TV; in her 80's Thora passed her English GCSE and aged 84 carried the Commonwealth batten in Manchester.
Today she said carrying the Olympic torch through Oldham before it left the North West was, "A highlight of my life."
Final torch bearer Michael Lilly as torch leaves the north west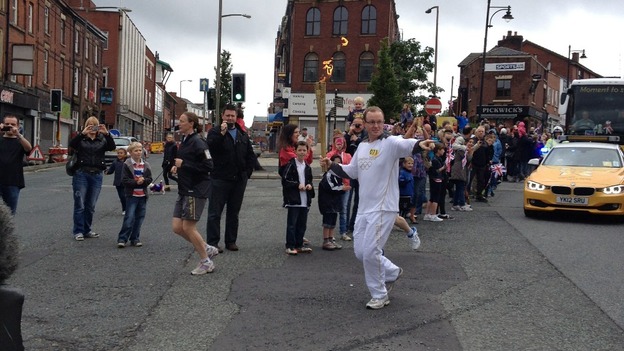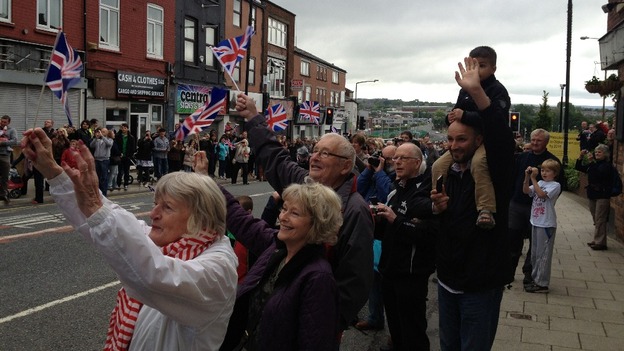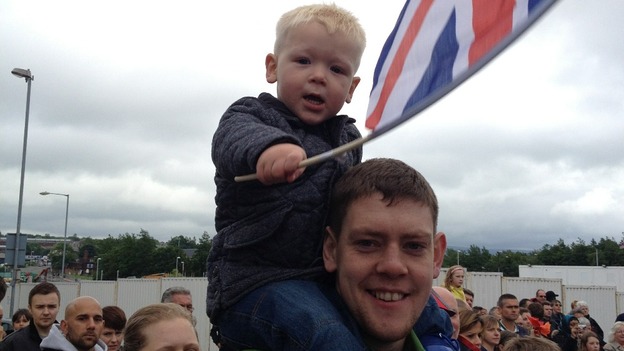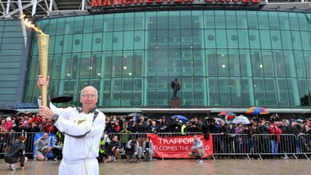 Hundreds of people got up early and braved the rain to watch a football legend carry the Olympic flame in Manchester.
Read the full story
Advertisement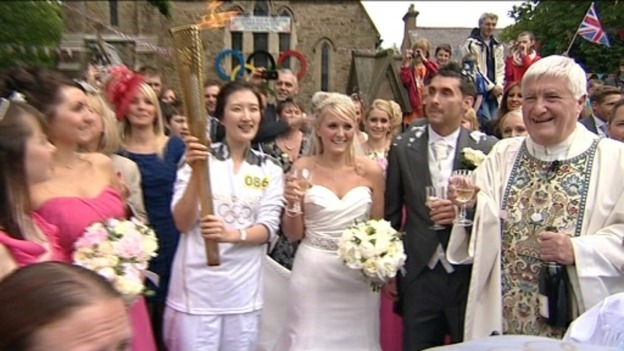 Lancashire couple Catherine and Darren Heys changed the time of their wedding so they could see the Olympic torch go by in Rawtenstall.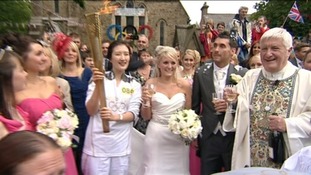 A couple from Lancashire celebrate their special day with the Olympic torch.
Read the full story
The Olympic torch relay continued it's journey through the North West today passing through Preston and East Lancashire. It's due to finish the day in Manchester.
Victoria Grimes reports:-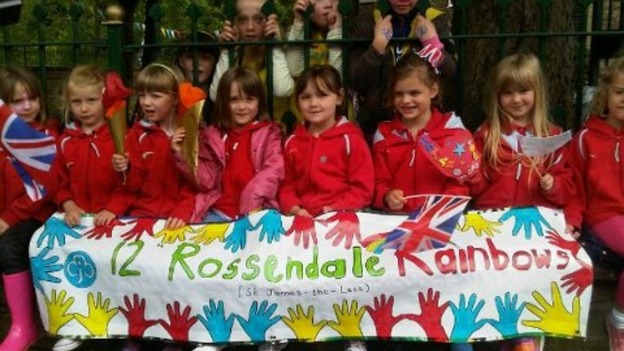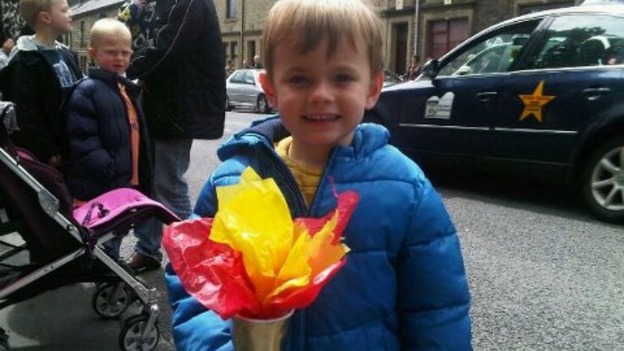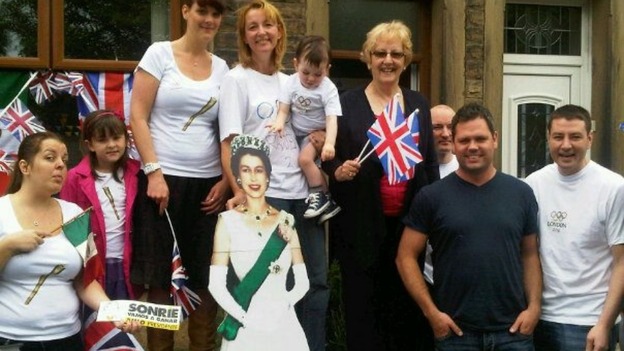 Load more updates
Back to top