Shaw gas explosion
Emergency services are at the scene following a large explosion in the Shaw area of Oldham.
Police interview key witness in Shaw gas explosion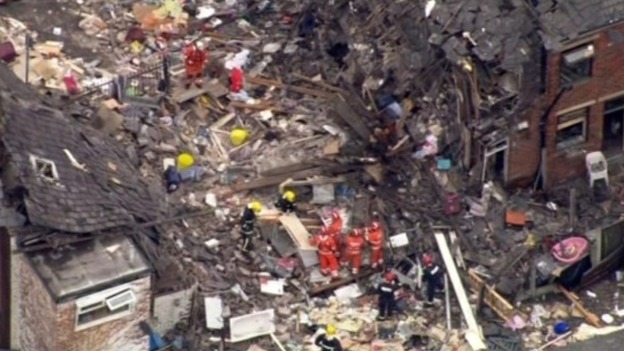 Detectives investigating a gas explosion in Shaw that killed a toddler have interviewed a key witness in their investigation.
Andrew Partington, who's 27 was questioned at his hospital bedside as he continues to recover from the burns he received.
Two year old Jamie Heaton who lived next door was killed in the explosion in June. Officers say Mr Partington faces further questioning if and when he is declared fit enough to leave hospital.
Funeral of Shaw victim Jamie Heaton planned for next Thursday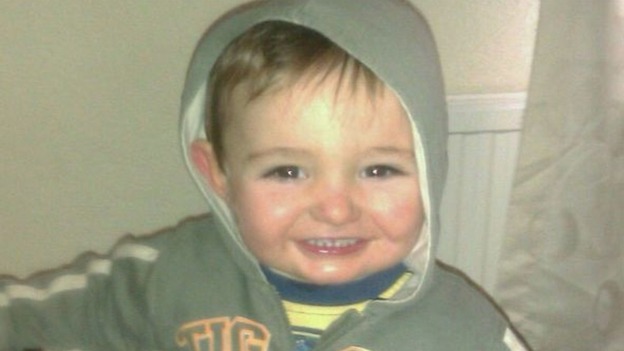 The funeral of 2-year-old Jamie Heaton, who was killed in the explosion in Shaw on 26 June, has been planned for Thursday 19 July. It will start with a service at St James Church in East Crompton, followed by a committal at Hollinwood Crematorium. Members of the public are welcome to attend.
Jamie had been watching television when the gas explosion next door destroyed his house. His parents have spoken of their devastation at losing their 'happy, loving little boy'.
Advertisement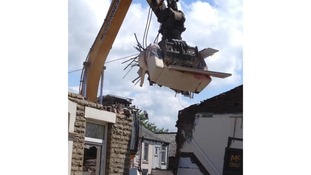 Photo gallery: Homes damaged by suspected gas blast in Shaw being torn down
Read the full story
Oldham Council commits £100,000 to Shaw fund
Oldham Council has confirmed it will donate £100,000 to the distress fund set up in the wake of the explosion in Shaw.
Advertisement
Shaw donations 'overwhelming' as applications for financial support open
Residents affected by the fatal gas blast in Oldham can apply for financial help from today.
The council says people in severe hardship will get immediate support.
Donations of cash and household items have been described as "overwhelming".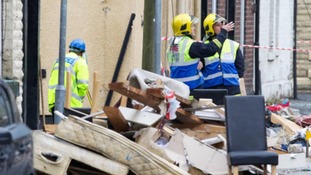 Officials running a hardship fund for those affected by the explosion in Shaw said today they have been "overwhelmed" with donations.
Read the full story
Phone messages may shed new light on blast investigation
Police are hoping that a mobile phone believed still lost in the rubble of the gas blast in Oldham will give them vital clues as to what happened.
It belonged to the seriously injured neighbour of two year old Jamie Heaton who died in the blast.
It's understood the Blackberry contains messages sent by Andrew Partington to his partner.
Rob Jaskowski has the details:-
Jamie Heaton's mum and dad return to the scene of the explosion which killed their son
The parents of a toddler killed by an explosion in Shaw, say they "miss everything about him". Jamie Heaton was watching TV when the blast ripped through his house. His mum survived because she was in the garden, hanging out washing. She and Jamie's dad returned to the scene today to pay tribute.
Load more updates
Back to top