Hillsborough tribute
Liverpool's players will pay tribute to the 96 fans who died in the Hillsborough disaster at the first home game since the report was published, against fierce rivals Manchester United.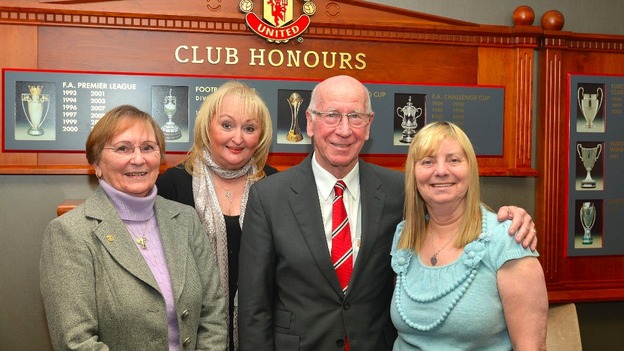 Sir Bobby Charlton has been praised by the families of the Hillsborough victims after welcoming campaigners to Old Trafford.
Sir Bobby rolled out the red carpet for Jenny Hicks and Margaret Aspinall as Manchester United played Liverpool at the weekend.
Sir Bobby met Margaret, who lost her son James in the tragedy, at Anfield in September, shortly after the Hillsborough Independent Panel cleared Liverpool fans of any blame. The United ambassador offered to have Margaret and Jenny Hicks as his guests of honour for Sunday's fixture.
The former editor of the Sun, Kelvin MacKenzie, is demanding an apology from South Yorkshire Police for allowing him to be as he puts it 'personally villified'. He says he was 'puzzled' why fans had 'picked on' the Sun.
Advertisement
Hillsborough families have reacted with anger after it emerged that former Sun editor Kelvin MacKenzie has instructed solicitors to demand an "apology and recompense" from South Yorkshire Police. In an article he claims he was vilified whilst the force got off 'scot free'.
The gall of that man to paint himself as a victim and for him to ask anybody for an apology - it beggars belief.

He was responsible for a story which was part and parcel of a cover-up designed to blame innocent victims for the disaster.

He is trying to turn the tables, he is trying to excuse his role in the cover-up and it stinks.
– Sue Roberts, secretary of the Hillsborough Families Support Group
South Yorkshire Police have responded to former Sun editor Kelvin McKenzie's demand that they apologise to him. In a magazine article he claims that he was vilified over the paper's coverage of the disaster whilst, he says, the force got off 'scot free'.
South Yorkshire Police awaits Mr MacKenzie's letter with interest. It is well known that many media outlets ran similar stories at the time based on the same sources but chose to treat them differently. Mr MacKenzie was responsible for the particular headline he chose to run with.
– South Yorkshire Police spokeswoman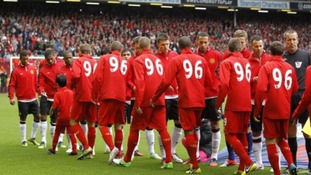 Fans heed appeals to behave with dignity as Liverpool met rivals Manchester Utd in their first home match since the Hillsborough report.
Read the full story
Merseyside Police tweeted: "Thanks to both sets of fans for respecting the occasion today. The vast majority behaved impeccably and did their clubs proud."
Advertisement
United won 2-1, with a penalty by Robin van Persie. Sir Bobby Charlton carried a bouquet of 96 roses to hand to former Liverpool striker Ian Rush, and captains Steven Gerrard and Ryan Giggs released 96 red balloons. Liverpool striker Luis Suarez and United defender Patrick Evra shook hands.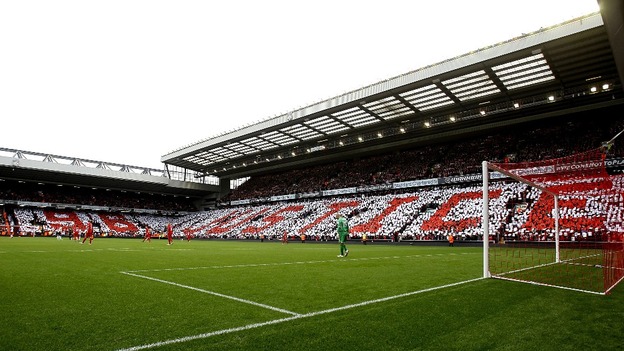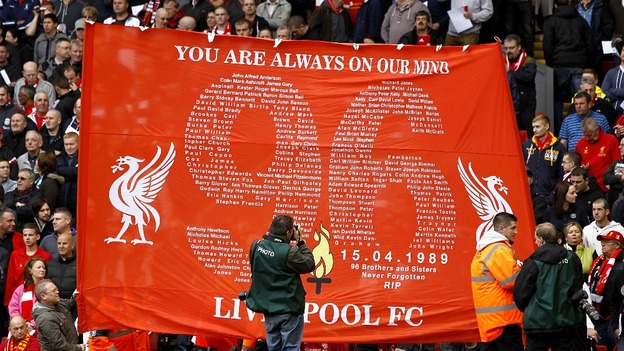 Liverpool manager Brendan Rodgers said: "There has been dialogue all week. There is respect in terms of the traditions of both clubs.We want this day to be remembered for the right reasons before the game, and the footballing reasons.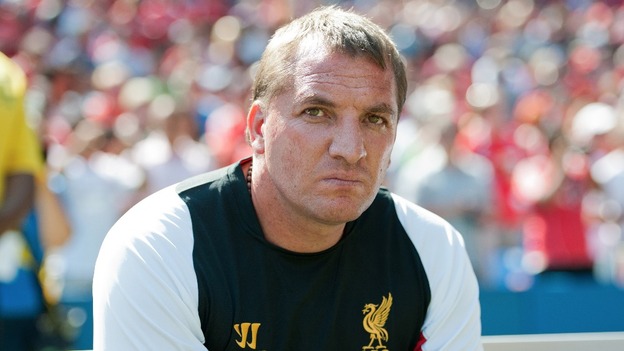 "We want this day to be remembered for the right reasons before the game, and the footballing reasons. A lot of work has been done and hopefully Sunday will pass off peacefully and well and we can talk about the tributes and football.
"It is an emotionally-charged game. I wouldn't sit here and tell Liverpool supporters how to behave. I know how they have behaved over many years has been fantastic.
"These are well-educated supporters who value humanity. I have no issues or no problems there, the message has been clear, and from Sir Alex as well, in relation to his supporters. I am sure once we pay the tributes to the families we can get on with the football."
Load more updates
Back to top