Liquid nitrogen cocktail warning
An 18-year-old girl from Heysham in Lancashire is seriously ill in hospital after drinking a cocktail made with liquid nitrogen in Lancaster.
A Lancashire MP is calling for cocktails made with liquid nitrogen to be banned.
Morecambe and Lunesdale MP David Morris made the call after hearing of Gaby Scanlon's story.
Gaby, 18, had to have her stomach removed after drinking one of the cocktails at a bar in Lancaster.
"Fistly, my thoughts are with Gaby and her parents at this truly horrific time. I am incredibly angry that such a drink has seriously injured one of my constituents, that is one constituent too many.

"I would like to see these drinks banned from sale so we do not see anyone else's son or daughter injured or even killed.

"Additionally, I think it is right to praise the staff at the Royal Lancaster Infirmary and the emergency services who saved Gaby's life."
– David Morris, MP for Morecambe and Lunesdale
Advertisement
"Liquid nitrogen is a chemical used to chill and freeze food. It's not toxic. The problem is the extreme cold temperature. It's this that makes liquid nitrogen unsafe for people to drink and eat because the human body is not built to cope with such a cold internal temperature. The FSA is advising people to take care when drinking cocktails made with this substance.

"We will be making local enforcement officers aware of this practice and reminding businesses of their responsibility to make sure that any food or drink they are serving to the public is safe."
– Food Standards Agency
The councillor in charge of licensing in Lancaster has admitted trying the liquid nitrogen cocktail that nearly killed 18-year-old Gaby Scanlon.
Paul Aitchison, chairman of Lancaster City Council's Licensing Committee, was at the same bar a few months ago and tried the Nitro Jagermeister drink.
"I heard about this story this morning and I was quite shocked because I have actually tried it myself. It was quite scary to think that it could have possibly happened to me.

"I thought it sounded interesting, that's probably one of the draws. You assume the drinks served in licensed premises will be safe.

"I didn't have an adverse reaction to it. Unfortunately Gaby has and my heart goes out to her and I hope that she gets better."
– Cllr Paul Aitchison, Chairman of Lancaster City Council's Licensing Act Committee
Gaby is one of our most hardworking and mature students who had simply gone out to celebrate her birthday. Our whole school community is shocked and upset at what has happened.

Our thoughts and prayers are with Gaby, her family and her friends who are obviously upset and distressed. We are pleased to hear that she is making better than expected progress.
– Ripley St Thomas High School, Lancaster
Advertisement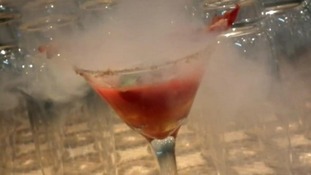 Bars warned not to sell liquid nitrogen cocktails after teenager almost dies drinking one
Read the full story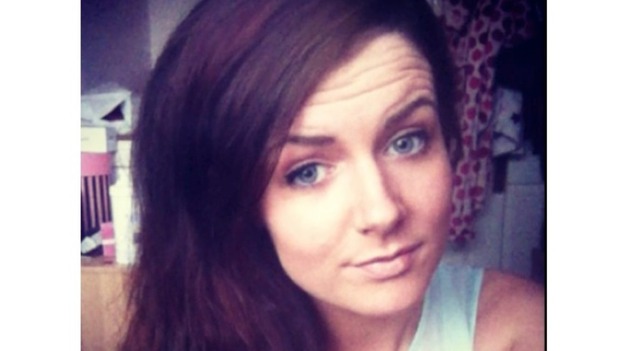 Pubs and restaurants are being warned not to sell liquid nitrogen after an 18-year-old girl almost died.
Gaby Scanlon from Heysham is seriously ill in hospital after surgery to remove her stomach. She had drunk a liquid nitrogen cocktail at a bar in Lancaster.
Prof John Ashton, a public health expert based in Cumbria, warned of the dangers of drinking the super-chilled cocktails.
He said: "It's extremely dangerous. You've got alcohol, which in itself is dangerous, we've got liquid nitrogen which is a dangerous chemical.
"People should not be fooling around with these sorts of things."
Load more updates
Back to top