April Jones Facebook abuse
A man has admitted posting offensive remarks on Facebook about the missing 5-year-old April Jones.
Advertisement
"We have listened to the evidence in what can only be described as a disgusting and despicable crime that the bench finds was completely abhorrent.

"The words and references used... are nothing less than shocking, so much so that no right thinking person in society should have communicated to them such fear and distress.

"The reason for the sentence is the seriousness of the offence, the public outrage that has been caused and we felt there was no other sentence this court could have passed which conveys to you the abhorrence that many in society feel this crime should receive."
– Bill Hudson, Chairman of the Magistrates bench
Matthew Woods, 19, from Chorley in Lancashire, has been jailed for 12 weeks after admitting making grossly offensive comments on his Facebook page about missing 5-year-old April Jones.
He made a number of derogatory and explicit posts about April and Madeline McCann.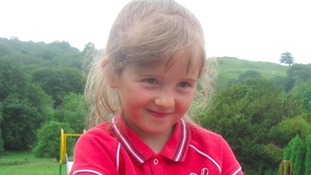 Matthew Woods, from Chorley, posted offensive and explicit comments on Facebook about the 5-year-old
Read the full story
A man from Chorley has admitted making offensive comments on Facebook about the missing 5-year-old April Jones.
Matthew Wood, 20, pleaded guilty to posting 'grossly offensive' material at Chorley Magistrates Court.
April went missing in her home town of Machynlleth a week ago.
Advertisement
Back to top