Blackburn cemetery clear-up
Soldiers have joined members of the public to help tidy a neglected cemetery in Blackburn that contains tombs of fallen servicemen. Thirty Army officers from the Kings Regiment are helping to and clear pathways to the war graves.
Soldiers help clean up Blackburn cemetery
North West soldiers help to tidy neglected war graves in Blackburn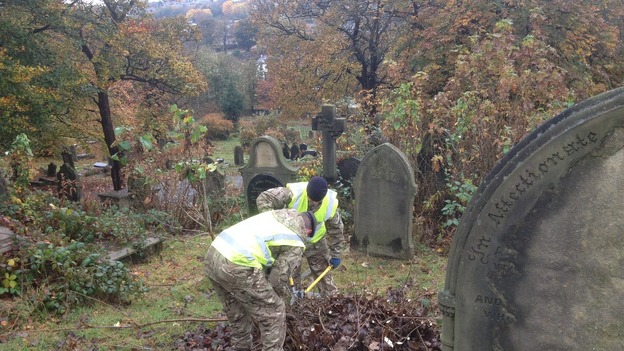 Advertisement
North West soldiers helping to clear Blackburn Old Cemetery on Whalley New Road.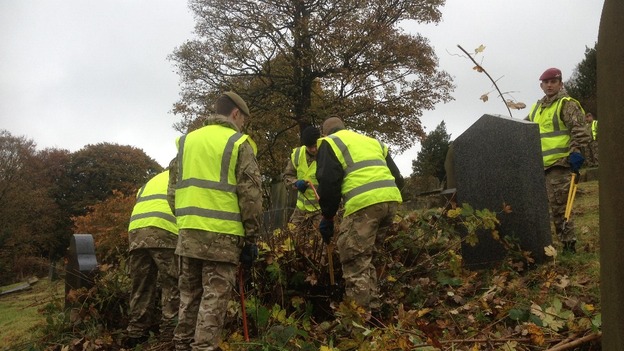 Back to top