Balotelli and Mancini clash
Manchester City's FA Cup preparations have been thrown into turmoil by yet another training ground bust-up involving Mario Balotelli.
National
The scrap is thought to have happened when Mancini stepped in after Balotelli went in strongly in a tackle on team-mate Scott Sinclair.
Balotelli is reported to have taken exception to Mancini's intervention, leading to the pair having to be pulled apart.
In a sequence of pictures, Mancini is seen striding towards Balotelli, pointing in an aggressive manner.
He is then seen to grab hold of Balotelli's orange bib in an apparent act of fury before the young striker is dragged away by a member of City's coaching staff.
A short time later, Balotelli is believed to have left the training ground at Carrington, on the outskirts of Manchester.
National
Sunderland striker Louis Saha has reacted to the news of Mario Balotelli's apparent training ground fight with manager Roberto Mancini:
Advertisement
National
Tottenham winger Andros Townsend has tweeted that he finds Mario Balotelli and Roberto Mancini's training ground bust-up "hilarious".
For all the pictures of the Mancini/Balotelli bust up click here
National
The former Manchester United defender turned Sky Sports pundit Gary Neville says the main concern for him is not the apparent altercation between Balotelli and Mancini but the lack of privacy at Manchester City's training ground from the media:
Pics of RM and MB not great but these things may happen from time to time. I just don't get the lack of privacy. That does need sorting.
National
Roberto Mancini tried in vain to throw Mario Balotelli to the floor during today's brawl and had to be held back by coaches once the two were separated, an apparent witness to the Manchester City training ground fight has said.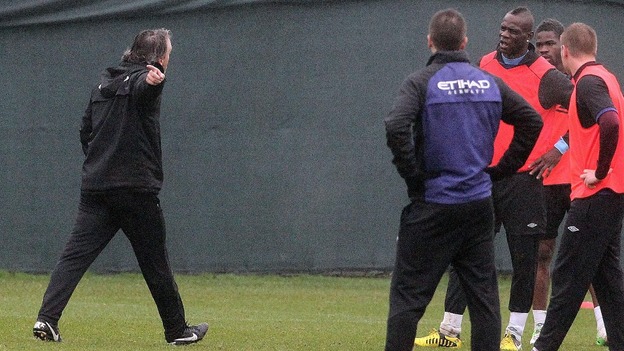 The onlooker told the Manchester Evening News: "It looked like Mario was too strong and he couldn't get him down. Then all the coaches ran in to separate them but Mancini was having none of it. He kept trying to break free and have a go at him again."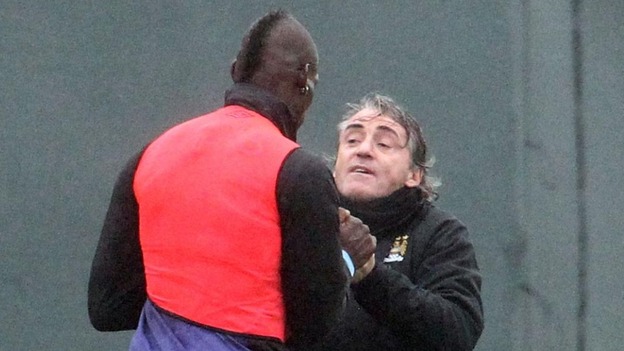 The witness said Balotelli immediately went to the dressing room at Carrington and left in his "camouflaged" Bentley within 10 minutes.
Click here to see more photographs of the Italians' bust-up.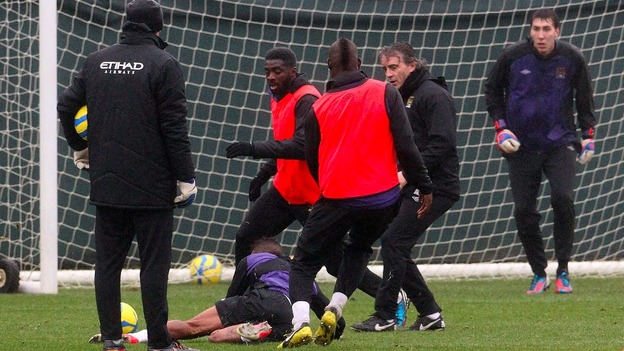 Advertisement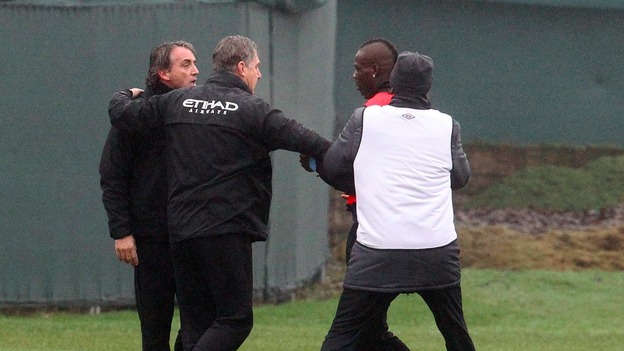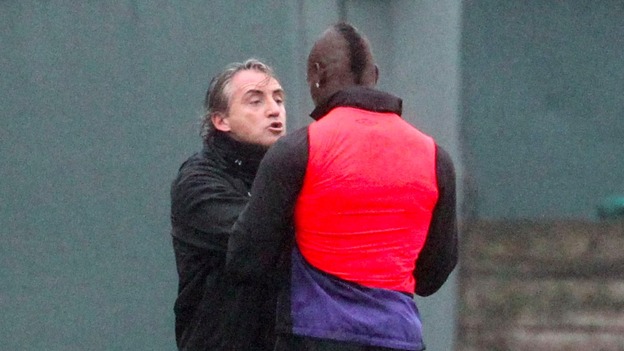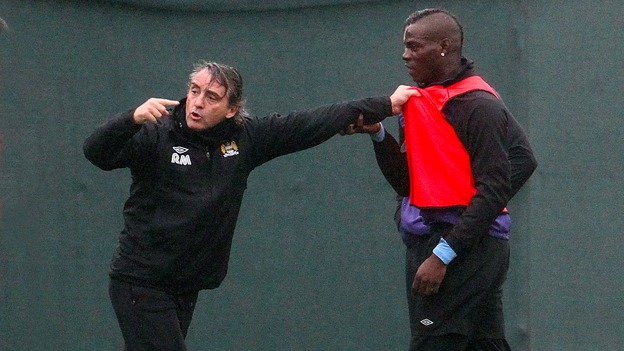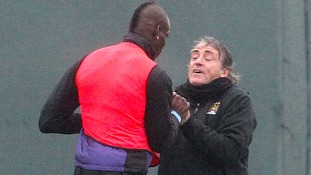 Load more updates
Back to top