Council budget cuts protest
Local authorities in the North West have said they will be making cuts to balance their budget.
Residents in Manchester will see their council tax rise by almost 4% as the City Council seeks to make savings of £80m over the next two years.
A flash mob of protestors wearing masks of the council leader Sir Richard Leese made their feelings known outside the Town Hall last night.
Council tax will go up 3.7%, the highest in the north west.
They are now looking at ways to work with the community to keep a number of swimming pools open.
A flash mob of protestors gathered outside Manchester Town Hall earlier to protest against budget cuts.
Tomorrow morning, councillors will meet to discuss ways to save £80m over the next two years.
Protestors wore masks of council leader Sir Richard Leese and made their feelings known on plans to close libraries and swimming pools.
Advertisement
Protesters in Manchester and Liverpool have been demonstrating against further council funding cuts.
Manchester City Council will meet tomorrow to discuss next year's budget. Last night there were minor clashes at Liverpool Town Hall as the council met there to agree savings of £32m.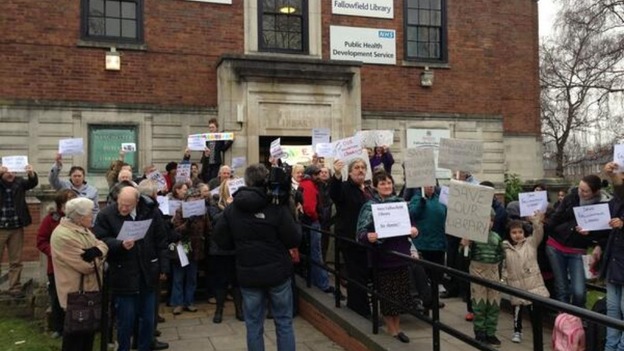 Demonstrations are taking place across the region against council cuts.
Adults and children are protesting outside Fallowfield Library, which is under threat of closure.
Protests are taking place across the region against council cuts.
Demonstrations, similar to those seen last month, will take in Manchester ahead of the council there setting its budget.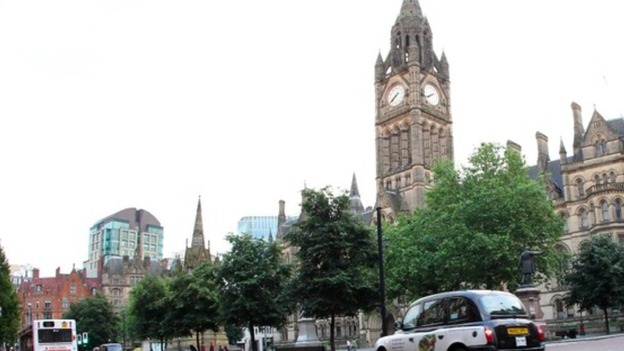 Protests are taking place in Manchester today ahead of planned budget cuts by the council.
Around 200 people are expected to demonstrate outside Fallowfield Library, while others will gather in Albert Square.
Advertisement
Interesting comparing reaction to cuts from Labour-run councils in Great Manchester (9) & the only Tory-run council, Trafford....
Trafford Council: We're at the forefront of managing reduced finances, achieving innovative groundbreaking efficiencies across our services.
Joe Anderson Mayor of Liverpool: [Tory's are] in danger of creating a deeply divided nation. Forces of social unrest could start to smoulder
by Daniel Hewitt, Political Reporter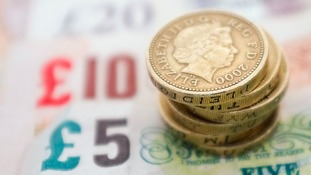 On the day Manchester City Council announced £80m of cuts, where else will the axe fall among Greater Manchester's authorities?
Read the full story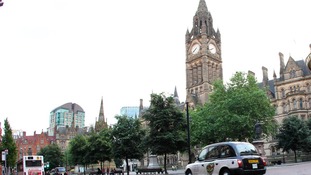 830 jobs could go in Manchester City Council's latest wave of proposed cuts.
Read the full story
"Manchester has again been one of the places hit the hardest by the government's financial settlement.

"It is inescapable that the funding gap we have been left with, coming as it does on top of the severe budget reductions imposed on us in the previous two years, means the council has to make very real cuts and at the same time make fundamental changes to the way it operates.
"There are glimmers of light in the gloom through new and innovative ways of working and through some well planned investment. Imaginative restructuring of services to promote better integration will mean better outcomes for many of our most vulnerable residents.
– Sir Richard Leese, leader of Manchester City Coucil
Load more updates
Back to top