High speed rail announcement
The Government is expected to announce the route for the controversial high speed rail link North of Birmingham. It is anticipated that the network will dramatically cut travel times between the North West and the Capital.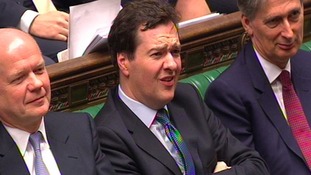 Chancellor George Osborne has been accused of trying to divert the route the planned high-speed HS2 rail line will take.
Read the full story
National
'Generous compensation' promised for HS2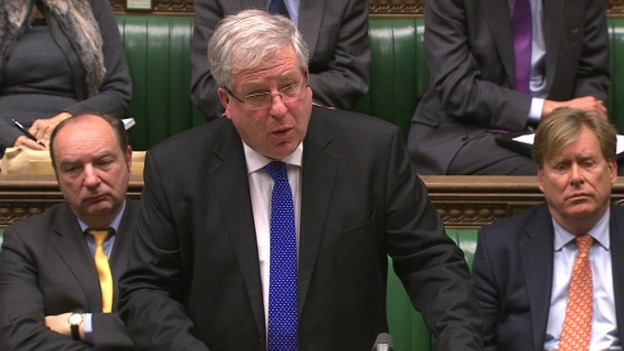 Transport Secretary Patrick McLoughlin has said that those who need to sell their house but struggle because of the HS2 plans will still be helped and that he wants the line, "to create jobs and prosperity not to harm it."
"I understand how proposals like this can affect the property markets so compensation will be as generous as on the first phase, and more generous then when we built the motorways."
Advertisement
Calendar
Tickets 'will be expensive' says PM
The Prime Minister says the money to pay for HS2 will need to come from 'a balance' between the Government and 'the train user' - but expensive tickets are necessary for 'Britain to be a success'. See the full interview above.
National
Transport Secretary: 'HS2 benefits will spread beyond route'
by Chris Ship - Deputy Political Editor
Transport Secretary says that the HS2 will be first main line north of London for nearly 120 years.
Patrick McLoughlin has told the House of Commons that it is not just about faster trains to London - but about how our greatest cities are linked.
Mr McLoughlin said he is determined that HS2 benefits will be spread much wider than just those places served by the line.
Mixed reaction to HS2 plans for the North West
There has been mixed reaction to plans to extend a high speed rail line to Manchester.
The £33billion project will dramatically reduce journey times to London, however critics say it will ruin parts of the Cheshire countryside.
National
David Cameron on HS2: This is going to happen
David Cameron was resolute when asked about Tory opposition to the HS2 project: "This is going to happen. I have been a strong supporter right from the start." The Prime Minister continued:
These are difficult economic times, but I think that is precisely the time you should be planning for the future, working out how we link up the cities of our country, how we reduce journey times, how we spread wealth and prosperity around the country.

We do need to rebalance the economy, it has been too dominated by the South and by certain industries and high speed rail will really help to create a better balanced economy.
– Prime Minister David Cameron
Advertisement
Osborne welcomes 'huge boost' from HS2
Chancellor George Osborne said HS2 will be a "huge boost" in the North West and will create thousands of jobs.
The second phase of the HS2 high speed rail network is still subject to a consultation, but the government is proposing building could begin around 2025, with the line opening by 2033.
Osborne spoke to ITV News about the announcement at his visit to Lucchini UK, a Manchester-based manufacturers, which makes train wheels and other specialist items for the railway industry.
Waterman: "This is the biggest result anybody's ever expected"
Record producer and rail enthusiast Pete Waterman, who campaigned for HS2 to go to the North West, has welcomed the announcement of an extension of the network to Manchester.
He said: "This makes London and Manchester so close that you could commute every day."
Central
HS2 video released by government
The Department for Transport have released a video detailing the HS2 route along with estimated journey times.
National
Network Rail: HS2 a 'game-changer' for rail travel
Network Rail has called the government's announcement of the HS2 extension a "game-changer" for Britain's railway network. Chief executive David Higgins said:
Unprecedented growth in the last ten years has seen passenger journeys grow by 50 per cent to almost 1.5bn a year and that number is set to continue to grow. More people use the railways today than at any time since the Second World War, on a network half the size it was then ...

This is a rare chance to stop playing catch-up on capacity.
– David Higgins, chief executive, network rail

He added that Network Rail was already planning to ensure that HS2 would integrate with the existing network with as little disruption as possible.
Load more updates
Back to top