Man jailed for Shaw gas blast
A 27-year-old man has been jailed for the manslaughter of a two-year-old in an explosion that destroyed a street in Shaw.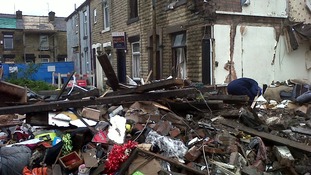 The first police officer at the scene of the Shaw gas blast has spoken of "absolute devastation" that greeted him.
Read the full story
Rob Smith speaks to the residents of Shaw whose lives were changed forever when an explosion ripped their homes apart.
To find out more about Michelle and Kenny Heaton's work in memory of their son, head to www.jamiessomethingspecial.co.uk.
Advertisement
The Crown Prosecution Service (CPS) have released a statement on the sentencing of Andrew Partington for causing a gas explosion which killed a two-year-boy.
The CPS said:
"Andrew Partington's reckless actions have left devastating consequences - for Jamie's family and for those in the Shaw community whose lives were hugely disrupted for months afterwards. When he severed the gas pipes he must have been well aware that he was putting other people's lives and property in danger.
"We worked hard with the police to build a strong prosecution case, and so overwhelming was the evidence against the defendant that he was left with little other option but to plead guilty at an early stage. In the sentence given today, Andrew Partington now has time to reflect on the immeasurable pain that his actions have caused Jamie's family and the extensive damage he caused to people's homes.
"I would like to extend my sincere sympathies to Mr and Mrs Heaton and their family on their terrible loss. I would also like to take this opportunity to pay tribute to the people of Shaw who have shown remarkable resilience and community spirit in the aftermath of the explosion."
– CPS statement
The parents of Jamie Heaton, killed in the gas blast near his home in Shaw, speak to Granada Reports.
To find out more about their charity work n their son's memory, head to www.jamiessomethingspecial.co.uk.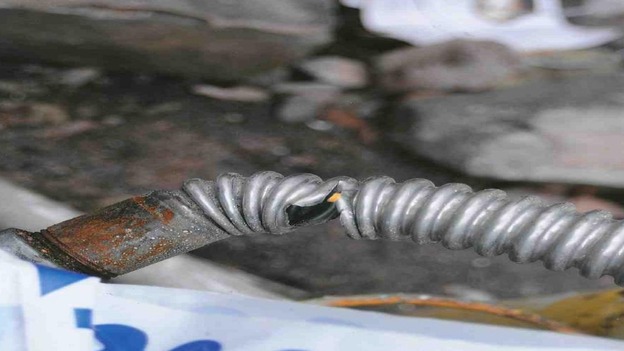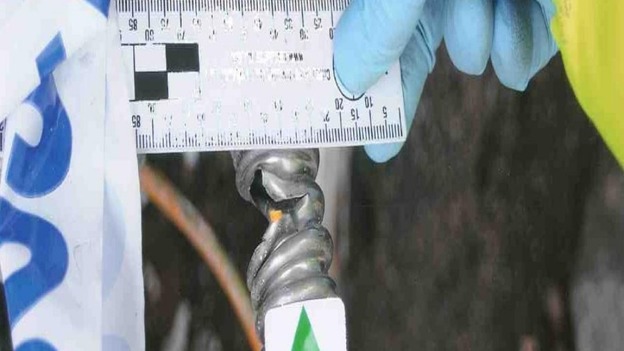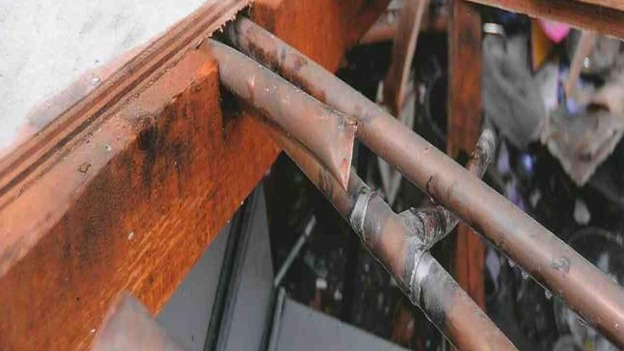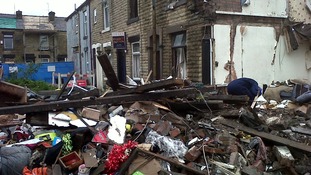 A man who killed a two-year-old in a gas explosion in Shaw, text his girlfriend to tell her he would blow their house up.
Read the full story
Advertisement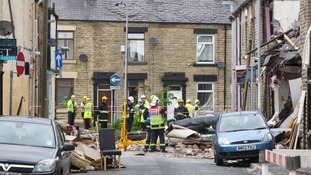 A man who blew up his house in a massive gas blast that killed his two-year-old next-door neighbour was jailed for ten years today.
Read the full story
Andrew Partington, who killed toddler Jamie Heaton in the Shaw gas blast sentenced to 10 years in prison with a further five on licence.
The judge has adjourned proceedings in the sentencing of Andrew Partington until 1200.
Partington will then be sentenced for manslaughter and multiple counts of criminal damage.
Our correspondent Rob Smith has been following the case, for the latest updates follow Rob on Twitter.
The man who triggered the Shaw gas blast, which killed a toddler, is being sentenced. Andrew Partington is at Manchester Crown Court.
Load more updates
Back to top