'City Deal' for Preston
Preston is one of the cities to be given greater control over its budgets in a new government scheme.
Lancashire County Council has welcomed a green light from the Government for a City Deal for Preston.
In a statement the County Council said:
"It is superb news for Lancashire that the Government has decided to support the bid.

"Preston has enormous potential as a focal point for economic growth, but this bid is on a vast scale and it is not just the city itself but the whole of Lancashire that stands to benefit. It also complements our existing programmes for job creation and apprenticeships.

"The City Deal will form the basis for large scale investment in transport and housing, and provide the ideal conditions for companies to invest and create employment."
– Cllr Geoff Driver, Leader, Lancashire County Council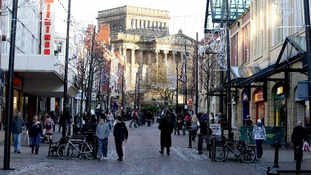 Preston is one of the cities to be given greater independence from Whitehall in a bid to help them boost regional economic growth.
Read the full story
Advertisement
Back to top