Four-year-old sexually assaulted
A 13-year-old boy was arrested on suspicion of sexually assaulting a four-year-old girl at a children's play centre in Lancaster
A 13-year-old boy has been arrested on suspicion of sexually assaulting a four-year-old girl at a children's play centre in Lancaster
The girl told her parents the assault happened whilst she was playing at The Zone on Dalton Square between 12.30pm and 1.30pm on Saturday 16 February.
The Zone have released a statement:
"We are deeply shocked at recent events. We do our utmost to provide a safe and secure environment for children to play in with their parents supervision. This incident was totally beyond our control and it could have happened anywhere. I want to reassure our regular customers that this was an isolated incident."
– The Zone spokesperson
A four-year-old girl has been sexually assaulted at a play centre in Lancaster.
A13-year-old boy has since been arrested in connection with the attack at The Zone on Saturday.
Police are now appealing for witnesses.
Advertisement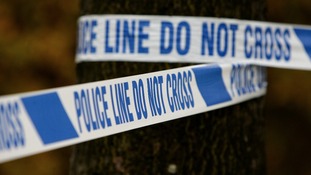 A 13-year-old boy has been arrested on suspicion of sexually assaulting a four-year-old girl at a children's play centre in Lancaster
Read the full story
Back to top