Staff at school suspended
A headteacher and five staff have been suspended after concerns were raised over the care of pupils at a Blackpool primary school.
This allegation, like any allegation involving the wellbeing of young people, is being taken extremely seriously and will be thoroughly investigated as our priority is the safeguarding of young people. We are in the early stages of this inquiry and are working closely with the school and the local authority to establish the circumstances. No arrests have been made at this stage.
– Lancashire Police spokeswoman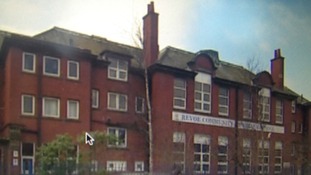 A headteacher and 5 members of teaching staff at a Lancashire primary school have been suspended amid concerns over the wellbeing of pupils.
Read the full story
Advertisement
The head teacher and five members of staff at a primary school in Blackpool have been suspended.
The council is investigating claims that pupils were ill treated at Revoe Primary School in Blackpool
Back to top