Footballer back in prison
A footballer is back behind bars after being freed from prison "by mistake". Courtney Meppen-Walsh was jailed for killing two people in a car crash, but left after serving a quarter of his sentence. The Prison Service is investigating the error.
Advertisement
A lawyer says a footballer's decision to return voluntarily to prison will stand him "in good stead".
Courtney Meppen-Walter was freed early by mistake from a young offender's prison in Lancaster.
Lawyer Nick Freeman, aka 'Mr Loophole' said:
"This was a cock up by the prison service and questions must be asked. This is not an isolated incident, and, as prisons are put under continual financial pressure, these incidents may rise.

"In addition the public will be rightly shocked to hear that some prisoners are being released after serving just a quarter of their sentences, as in the case of Chris Huhne and Vicky Pryce.

"However, self surrendering will stand Meppen-Walter in good stead as it shows he hasn't the propensity for absconding."
– Nick Freeman, lawyer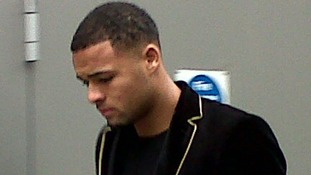 A footballer who killed two people in a car crash in Manchester and was released from jail by mistake is back in custody, police have said.
Read the full story
Greater Manchester Police say officers visited Courtney Meppen-Walter last night and that "once officially informed of the mistake" he "voluntarily returned" to his cell.
Officers visited Meppen-Walters' address last night and returned him back to prison in Lancaster. We are speaking to the family of the victims involved in this case to keep them updated with what has happened and our thoughts continue to be with them at this difficult time.
– Sgt Danny Byrne, Greater Manchester Police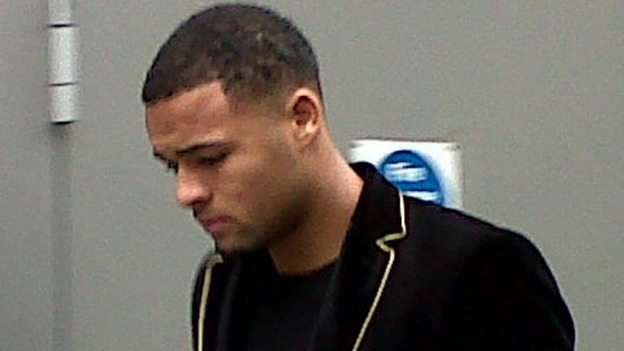 A footballer freed from prison by mistake is back behind bars.
Former Manchester City player Courtney Meppen-Walter was released yesterday, just a quarter of the way through a sentence for killing two people in a car crash.
Police say they went to his home late last night, and he "volunteered" to return to his cell.
Advertisement
National
Solicitors representing the widow of a man killed in a crash with ex-Manchester City youth player Courtney Meppen-Walter said she has been caused 'distress and trauma' by his mistaken early release.
It is astounding that mistakes like this happen. It almost compounds the error.

It's put our client through even more distress and trauma - as if she wasn't distressed and traumatised enough - to realise mistakes like this will happen.
– Deirdre Healy Pannone solcitors

Kushwant is the widow of Kulwant Singh, 32, from Salford, who was killed with his sister, front-seat passenger Ravel Kaur, 37, from Cheetham Hill, Manchester.
National
A Prison Service spokesman said ex-Manchester City youth player Courtney Meppen-Walter was released "in error" and added that such incidents are taken "extremely seriously".
Police have been informed after a prisoner was released in error on Monday July 1 to ensure he is promptly returned to custody.

Releases in error are very rare and we take any incident extremely seriously. An investigation will take place into the circumstances that led to this release.
– Prison Service spokesman

Meppen-Walter wept in court when he was jailed at Manchester Crown Court on February 28.
National
An inquiry was under way tonight after it emerged a footballer who killed two people in a car crash was released from jail by mistake.
Ex-Man City youth player and England under-18 captain Courtney Meppen-Walter walked free from prison today, just a quarter of the way into a 16-month sentence.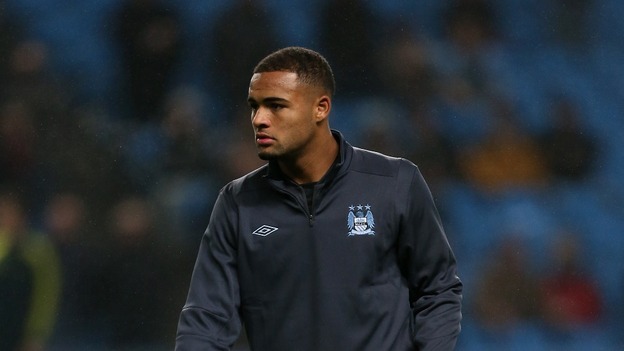 Greater Manchester Police has been informed by the Prison Service of the gaffe and efforts are being made to return the 18-year-old to custody.
Earlier, the widow of one of Meppen-Walter's victims said she was "devastated" to learn that the footballer was at liberty.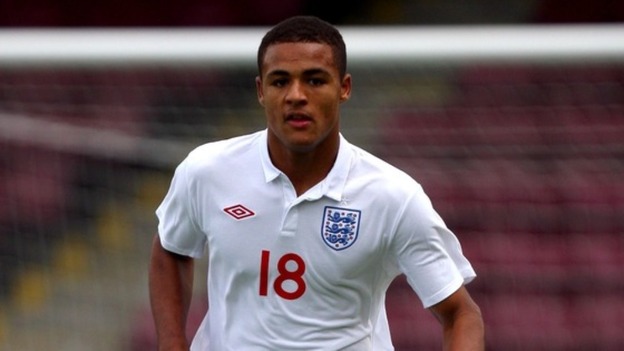 A former Manchester City youth footballer jailed for killing two people in a car crash was released from prison early by mistake, according to the Ministry of Justice.
Courtney Meppen-Walter had served a quarter of his 16 month jail sentence for causing the deaths of brother and sister Kulwant Singh and Ravel Kaur in September.
Load more updates
Back to top