Around 100 campaigners are expected to stage a protest outside AstraZeneca in Cheshire today.
It's after beagles used for medical testing were moved to the UK when the firm closed kennels in Sweden.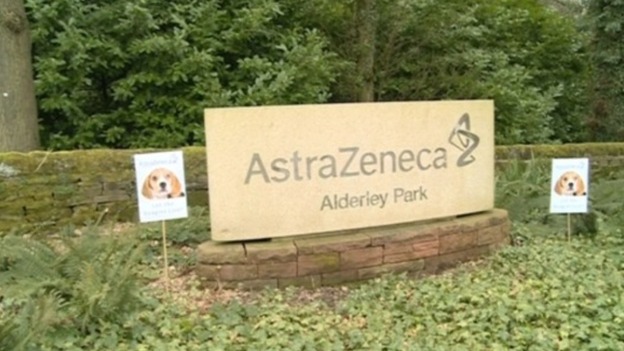 The dogs will be used for research into conditions such as asthma, diabetes and arthritis.
A spokeswoman for Astra Zeneca said animal testing was a 'vital part of the research process.'
But campaigners want the animals freed and rehomed.
Last week, animal rights campaigners protested outside of the Cheshire laboratory.