EDL demo in Manchester
The English Defence League are planning a protest in Manchester today. They will be met with a counter protest by Unite Against Fascism.
Police say an EDL protest held in Manchester passed of relatively peacefully with fifteen arrests for public order offences.
Twelve were affiliated to the EDL and three were affiliated to the UAF.
Sarah Rogers was there: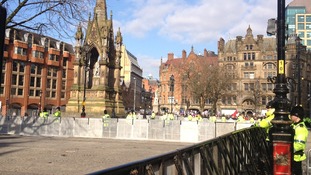 Greater Manchester Police say they are "grateful to the community of Manchester following a demonstration in the city centre today"
Read the full story
Advertisement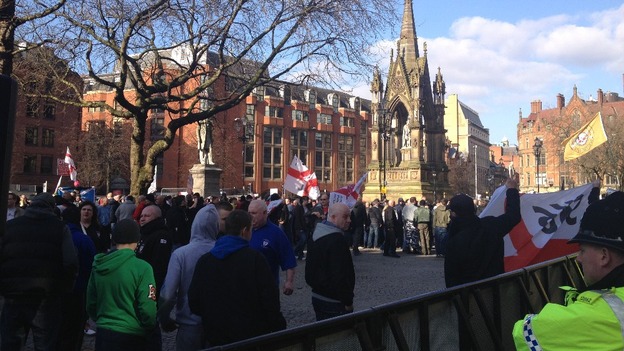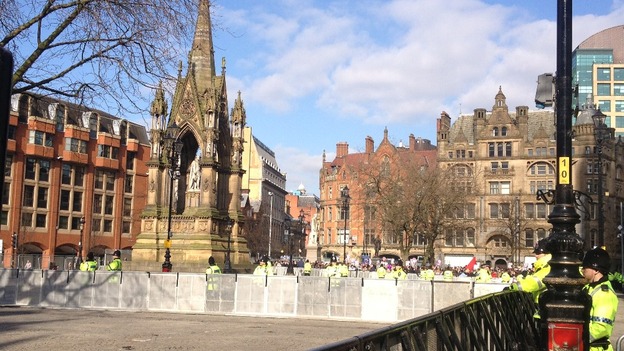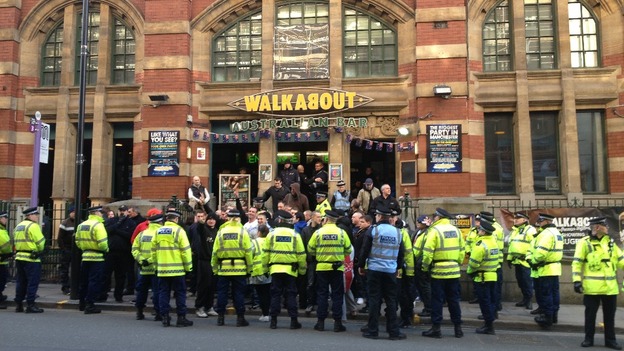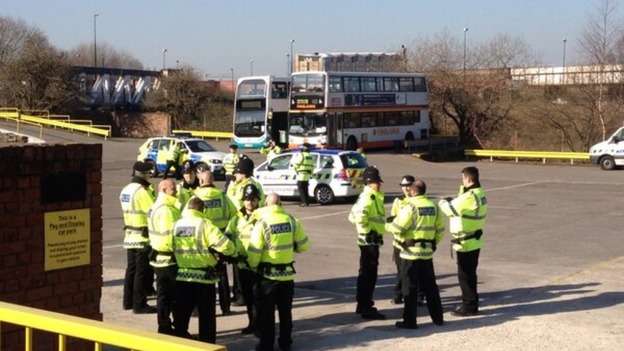 Police prepare for the arrival of the EDL on Water Street in Manchester. Click here for more.
Advertisement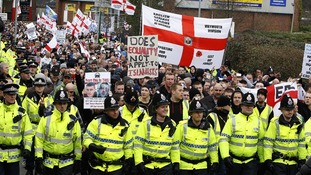 The English Defence League will stage a demonstration in Manchester today flanked by a heavy police presence.
Read the full story
Back to top