Thatcher death reaction
Former prime minister Baroness Thatcher has died following a stroke.
She was a controversial figure while she was alive and Margaret Thatcher continues to provoke debate after her death.
Today, opinions divided over whether football clubs should hold a minute's silence before this weekend's games.
The Wigan Athletic chairman Dave Whelan says they should, as a matter of respect.
But it's certainly not a view that's been welcomed in his home town, as Rachel Townsend has been finding out.
The Ribble Valley MP Nigel Evans says he hopes his fellow MPs are repsectful as they gather to honour Margaret Thatcher.
Parliament has been recalled early from the easter break for ministers to speak about Baroness Thatcher.
Nigel Evans hopes it will be a chance for MPs to honour her years of public service.
Advertisement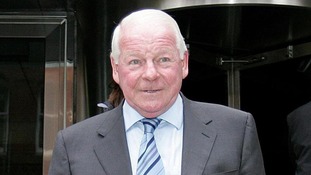 Wigan chairman Dave Whelan says he would welcome a tribute to the late Baroness Thatcher during the weekend fixtures.
Read the full story
Hillsborough campaigners say Baroness Thatcher should have apologised in the wake of the disaster, which claimed the lives of 96 Liverpool football fans in 1989.
The then Prime Minister visited the stadium in Sheffield after the disaster promising a full inquiry that would find the truth.
What followed was a cover-up by South Yorkshire Police, and campaigners say Mrs Thatcher helped protect them.
Our Political Reporter Daniel Hewitt reports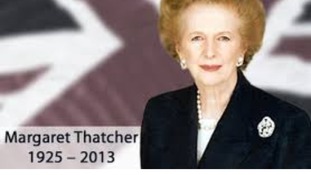 She destroyed "community" as a concept. She encouraged selfishness and greed. She relegated generations to poverty and despair
– Terry Craven - Walton Liverpool
Margaret Thatcher was the Prime Minister who put the final nail in the coffin of British industry. Engineering was in trouble before she took charge, but she decided we were going to build our economy on service industries. We have and the consequences are the lack of jobs for working people and the disappearance of skills with which we built this great nation.
– Gary Rowlands
Margaret Thatcher put the Great back into Britain and freed us from the stranglehold of militant unions, deepest sympathies to her family.
– Richard Cumber
Advertisement
The former Prime Minister Baroness Thatcher entered 10 Downing Street in 1979 - the effects of her 11 years there are still being felt in the North West 23 years after she left office.
She will be remembered as the leader who took on the trade unions, who won back the Falklands and gave thousands in this region the right to buy their council house.
She'll also be remembered as the leader who closed scores of pits, including the Lancashire coalfield.
But in the North West, her name will always be synonymous with the riots in Liverpool and Manchester in the early 1980s.
Our correspondent Rob Smith looks back at her legacy:
Former Rossendale MP Sir David Trippier has spoken about being one of Thatcher's ministers.
He said: "She will go down in history as one of the finest leaders this country has ever had."
Today is a truly sad day for our country. We've lost a great prime minister, a great leader, a great Briton.

As our first woman prime minister, Margaret Thatcher succeeded against all the odds, and the real thing about Margaret Thatcher is that she didn't just lead our country, she saved our country, and I believe she'll go down as the greatest British peacetime prime minister.
– PRIME MINISTER DAVID CAMERON
National
The news of the Baroness Thatcher's death has also drawn reactions from some of her critics.
Former London mayor Ken Livingstone told Sky News:
She created today's housing crisis, she produced the banking crisis, she created the benefits crisis ... Every real problem we face today is the legacy of the fact she was fundamentally wrong.
– KEN LIVINGSTONE ON SKY NEWS

Paul Kenny, general secretary of the GMB trade union, said:
Her legacy involves the destruction of communities, the elevation of personal greed over social values and legitimising the exploitation of the weak by the strong.
– Paul Kenny, general secretary, GMB union

Lindsey German, convenor of the Stop The War Coalition, said:
She led alongside Ronald Reagan the escalation of the Cold War. She introduced cruise missiles to Britain and fought the Falklands war.

Her arms deals with Saudi Arabia were notorious. Her legacy was Tony Blair who built enthusiastically on her record.
– Lindsey German, Stop The War Coalition
Load more updates
Back to top