Greater Manchester Police are studying television footage of a post-match interview after Monday's Manchester derby following claims that Manchester City captain Vincent Kompany was racially abused.
The comments under investigation could be heard while Kompany and City midfielder James Milner were being interviewed on Sky Sports following their 2-1 victory at Old Trafford.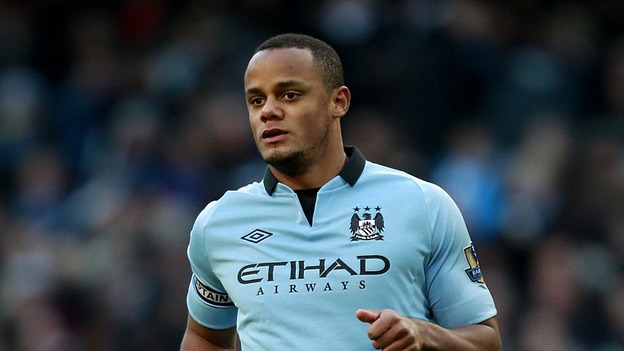 "Greater Manchester Police has not received a complaint about racist abuse directed towards any players following last night's fixture, however we have now been made aware of this footage by the Manchester Evening News," a police statement said.
"The Force will work with both clubs and review any footage to investigate the incident."
Kompany scored an own goal in the match, cancelling out Milner's opener for City, but a late strike from Sergio Aguero won the match for Roberto Mancini's side.