Hillsborough campaigner dies
Hillsborough campaigner Anne Williams has died after a battle with cancer.
Her 15 year old son Kevin was killed in the 1989 disaster.
The MP for Leigh Andy Burnham, who as the Culture Secretary established the Hillsborough Independent Panel had paid tribute to Anne Williams.
He spoke to Lucy Meacock earlier today:
National
Former Liverpool players Robbie Fowler and Dietmar Hamann have paid tribute to Anne Williams, who has died after a battle with cancer:
RIP Anne Williams....one of the Liverpool mums, a remarkable woman in every way...
R.I.P. Anne Williams a remarkable woman with unbelievable strength.Never forgotten.
Advertisement
Anne Williams, the Hillsborough campaigner, has died of cancer at the age of 62.
There have been many tributes to her bravery today - not just for the way she battled her illness but also for her fight to uncover the truth about the death of her 15 year old son.
Kevin's time of death at Hillsborough was officially recorded as 3.15. But Anne fought for years to prove Kevin was still alive at 4 o clock - and her determination to prove it was one of the decisive factors in getting the inquests into the 96 deaths re-opened.
Our correspondent Rob Smith looks at Anne's story: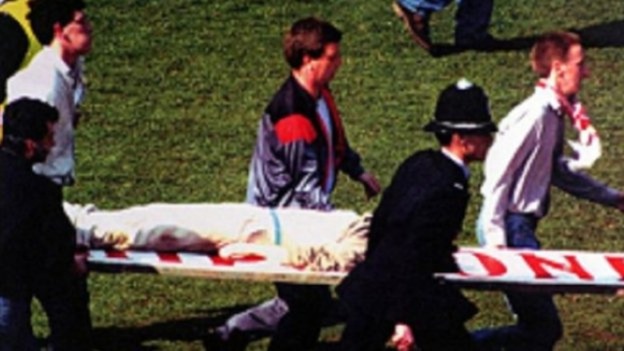 The off-duty Liverpool policeman, Derek Bruder, who tried to save Kevin's life has paid tribute to his mother Anne Williams. He was at the match and went on to the pitch to help in the rescue operation.
"I first met Anne in 1991, and it was apparent even then just how determined she was to uncover the truth about what happened to her son Kevin.
People often say about Hillsborough that they picked on the wrong city. In Anne Williams they certainly picked on the wrong woman. It was a privilege to have known Anne and I know others will see justice done in her name and all of the 96 who died at Hillsborough."
Mrs Williams, was one of the loudest voices throughout the campaigners' efforts for justice, claiming her son was alive past the 3:15 cut off point.
Over years of campaigning, Anne tracked those who had helped Kevin, including Derek Bruder, and special police constable Deborah Martin They had testified that Kevin had signs of life up to 4pm; Bruder felt a pulse, and Martin said Kevin opened his eyes and said "Mum".
It was her fight to get her son's inquest verdict of accidental death overturned that is credited with leading to fresh hearings for the 96.
The Hillsborough justice campaigner Anne Williams has died at the age of 62. She'd spent years fighting for a new inquest into the death of her 15 year old son Kevin.
Her bravery was illustrated by her last public appearance on Monday at the Hillsborough memorial service to mark 24 years since the disaster.
Rob Smith reports:-
Hillsborough Justice Campaign lawyer Elkan Abrahamson paid tribute to Anne Williams, who passed away in the early hours.
'I was very sad to learn of Anne's death. I have known Anne for two decades. Her unremitting fight for the victims of Hillsborough has been an inspiration to us all. There is no doubt that without her commitment and tenacious investigation the families would not be where they are today - on the verge of justice after the truth has been uncovered.

She was a loving mother, not just to Kevin but also to Michael and Sara. We will continue to draw support and strength from her example.'
Get the full story here.
Advertisement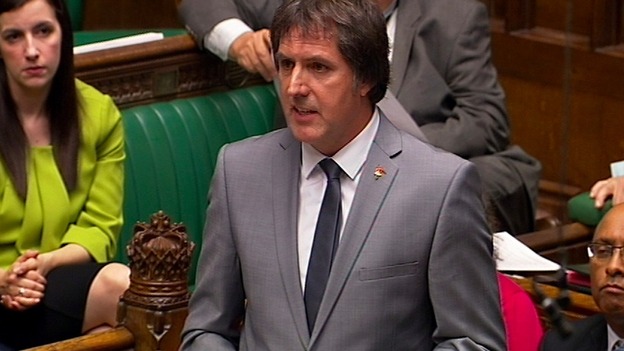 Anne Williams' passing is a painful reminder of the families' long and arduous fight for justice. My sincere hope is that after a battle that demanded too much of her time and energy, Anne is now at peace with the son that was taken from her in April 1989.
Hillsborough continues to be an enormous cross to bear for any of the families or survivors connected to that fateful day. The truth is, many of us will never know the physical, emotional and psychological toll that being involved with one of the greatest injustice in living memory.
For many observers in Britain, Anne's story is the most well known as we have long been aware that her son Kevin was alive well past the 3.15pm cut off and that with a proper emergency plan deployed, he could have been saved.
For all almost a quarter of a century, the fight for truth and justice became the work of Anne's life. She was routinely let down by an establishment hell bent on protecting themselves rather than protecting the families.
Kevin's last word before he died on the pitch at Hillsborough was "Mum". Anne's relentless pursuit of justice for her son personified the unyielding bond of a mother's love for her child. She was an inspiration to thousands of women across Merseyside and Britain.
Despite her cruelly timed death today, Anne's story, like that of so many other families, continues to give me the resolve to fight for the 96 every single day that I am in parliament.
In a week that saw the funeral of a woman described as the 'Iron Lady', Liverpool will mourn the loss of a real woman of steely determination.
The Liverpool Town Hall flag has been lowered to half mast as a mark of respect for Hillsborough campaigner Anne Williams. Sources close to the family say she died peacefully in her sleep at 2am this morning.
Anne Williams was an amazing woman – a dedicated campaigner who continued fighting tirelessly for justice right up until the end. "It was a mark of her incredible strength that even in her last days she made sure she attended the Hillsborough memorial service at Anfield. "It was a real privilege for me to know such an inspirational person whose determination and conviction played a significant role in exposing the cover up over Hillsborough. "We can take heart from the fact that she lived to see the truth revealed."
– Mayor of Liverpool, Joe Anderson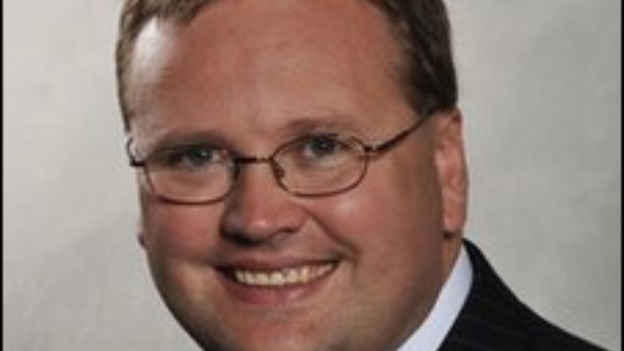 Following the death of Hillsborough campaigner Anne Williams, Chester's MP, Stephen Mosley, who worked with Ms Williams on the justice campaign, has issued the following statement:
"Anne's focus and determination to discover the truth about that terrible day has long been an inspiration for many people including myself. I got to know Anne well over the past few years and it was an honour to lead a debate in Parliament about Kevin's death last year.
Anne never wavered in her fight and much of the progress made in getting justice for the 96 is down to her drive. I was so pleased that her 24 year campaign was vindicated last year by the findings of the Hillsborough Independent Panel and the overturning of Kevin's Inquest in December.
Whilst she told me that the publication of the Panel's Report was the best day of her life, it is sad that she did not live to see the conclusion of the campaign. Elected representatives like myself now have an extra duty to carry on her incredible work".
Load more updates
Back to top