A set of seaside-style postcards have been created to promote the annual Manchester Day parade.
The"Manchester-on-Sea" postcards show traditional caricatures in front of Mancunian landmarks.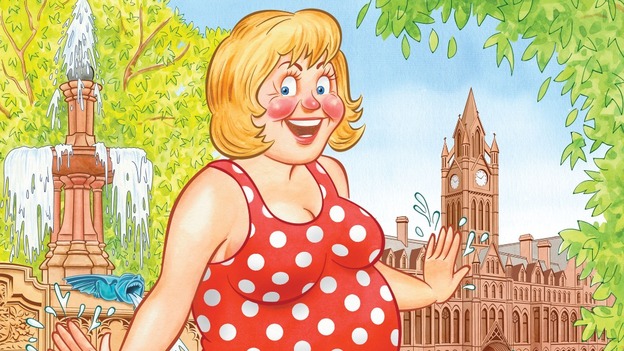 They'll be put up on billboards around the city.
The parade takes place on 2nd June and the cartoons tie in with this year's theme - Wish You Were Here.