Ex-Corrie star cleared of assault
The former Coronation Street actor Andrew Lancel has been cleared of four counts of indecently assaulting a 15-year-old boy.
The former Coronation Street actor Andrew Lancel has been found not guilty of charges of indecently assaulting a 15 year old boy.
The jury at Liverpool Crown Court cleared him after deliberating for under half an hour.
Matt O'Donoghue reports
National
Andrew Lancel was cleared of four charges relating to the 15-year-old boy dating back to 1994. The jury took just 29 minutes to clear the star of all counts.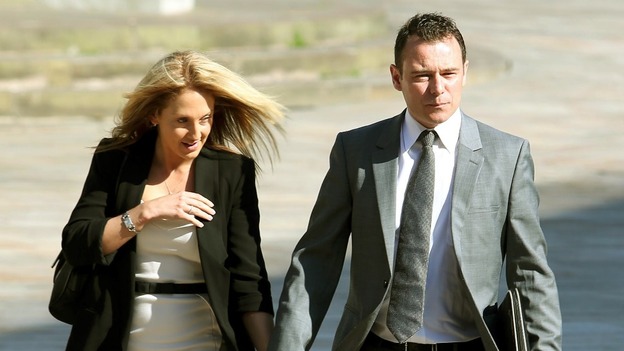 Andrew Lancel bit his lip and looked to the ceiling as his wife Louise burst into tears in the public gallery when the verdict was delivered at Liverpool Crown Court. The actor was charged last November.
Advertisement
National
Speaking to the legal team of former Corrie actor Andrew Lancel, Judge Clement Goldstone QC said:
The defendant was acquitted on the evidence, and rightly so, but it is important that the complainant who is clearly scarred by an experience, should understand that the jury verdicts does not necessarily involve rejection of his account of a sexual encounter or encounters with the defendant.

It is a statement that the prosecution have failed to make the jury sure that abuse of the type alleged occurred during the period covered by the indictment and in particular before the complainant's 16th birthday, now more than 18 years ago.
The jury in the trial of Andrew Lancel has found him not guilty on four counts of sexual abuse of a boy.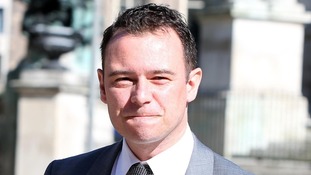 A former Coronation Street actor will be found not guilty of a third of the child sex charges against him after a judge ruled on his case.
Read the full story
Andrew Lancel denies ever having "intimate relations" with his accusers. "Absolutely not. Not once, never" he tells defence counsel.
Lancel explained he'd invited the alleged victim to his wedding, and that they'd even celebrated the new Millennium together.
Advertisement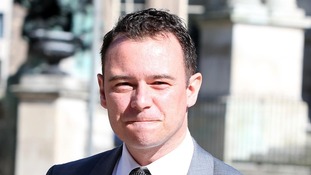 The dancer who claims a former Coronation Street actor sexually abused him when he was a schoolboy broke down in tears in court today.
Read the full story
A jury has heard claims former Coronation Street and The Bill actor Andrew Lancel invited a 14 year old into his home before offering him a massage that lead to 'inappropriate and illegal sexual touching'.
Prosecution allege TV actor Andrew Lancel abused his status to 'flatter' and 'befriend' 14 year old boy.
Lancel was 23 at the time of alleged offences and had just landed a major role in TV drama Cardiac Arrest.
Jury sworn in for trial of former Coronation Street actor Andrew Lancel. Facing 6 counts of indecent assault against teenage boy in 1990s.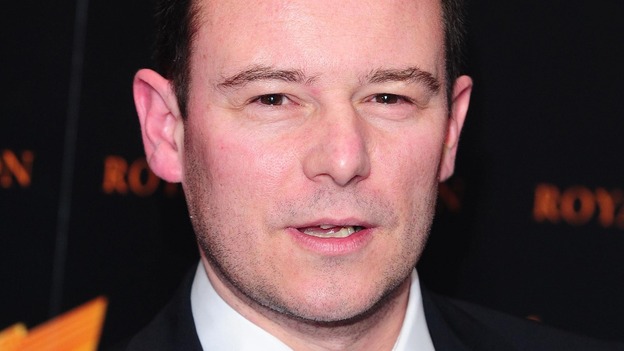 A former Coronation Street actor will go on trial today charged with sexually assaulting a teenage boy.
Andrew Lancel, 42, was charged last November under his real name Andrew Watkinson.
The actor, from Gateacre in Liverpool, is best known for his role as Frank Foster in the ITV soap.
Watkinson is due to go on trial at Liverpool Crown Court today after he pleaded not guilty to six counts of indecent assault of a child under the age of 15.
The charges relate to one male victim and the offending allegedly took place between 1993 and 1994.
Back to top