CQC names staff accused of hospital inquiry 'cover-up'
The NHS regulator in England - the Care Quality Commission - has named the individuals allegedly involved in the Furness General Hospital deaths inquiry 'cover-up'.
National
Conservative MP David Morris said he was "deeply troubled" by former health secretary Andy Burham's comments about the Care Quality Commission.
The MP for Morecambe and Lunesdale, who has written to Mr Burnham, said: "I was deeply troubled to read you had 'no immediate recollection' of any conversations about Morecambe Bay. A feeling that has been strengthened by your admission on today's Murnaghan that conversations may have happened.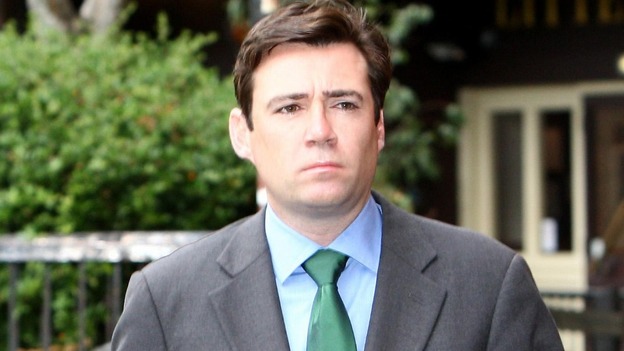 "In their evidence to the Mid Staffordshire inquiry, both Baroness Young and Roger Davidson refer to 'pressure' from the last Labour Government while you were health secretary.
"You have denied this in the strongest possible terms, which leads me to conclude that you are implying that they both misled the inquiry, despite being under oath?"
National
I never said to the CQC 'don't say that, do say the other'. That wasn't my role, they were an independent regulator.

Obviously we had discussions about problems that were in the NHS, we had a discussion about Basildon hospital and it was at that point that I said we needed to have a system that could provide the reassurance that people needed and also where there were problems for them to be brought out.
The central allegation that I was kind of in that period trying to say don't do anything, don't say anything, don't bring any problems out, keep them all hidden, is fundamentally disproved by the decisions I took in relation to the expediting the registration of hospitals
– Andy Burnham, Shadow Health Secretary talking to Sky News's Murnaghan programme
Advertisement
National
Shadow health secretary Andy Burnham denied putting pressure on the health watchdog to play down concerns over a scandal-hit hospital trust where mothers and babies died.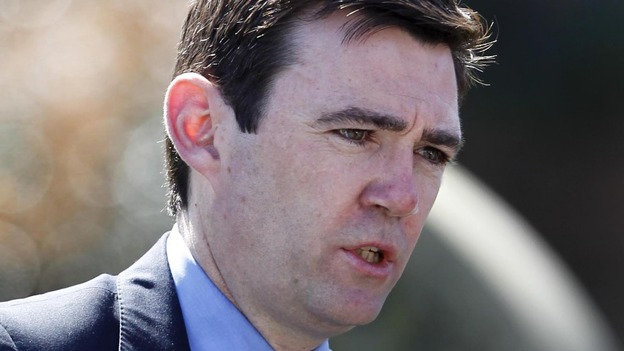 The Care Quality Commission (CQC) has been under fire over allegations it covered up its failures over investigations into the Morecambe Bay trust.
The Sunday Telegraph claims it has seen documents which revealed the CQC was intent on suppressing negative publicity and was under pressure from Labour ministers in the run-up to the 2010 election.
But Mr Burnham, who was health secretary at the time, said he denied the central allegation that he put pressure on the CQC to cover-up information about Morecambe Bay.
He said it was "fundamentally disproved" by the decisions he took to actively identify problems at hospitals during his time in office.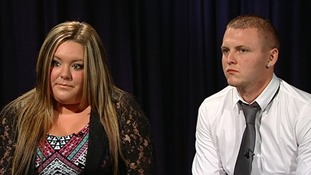 Parents of a baby girl, who died at one-day-old, have said they are "sickened" they were not told of earlier failings at Furness Hospital.
Read the full story
A young couple whose baby died at Furness General Hospital in Cumbria say they're sickened to learn of the cover up by the health watchdog the CQC.
In their first television interview, Kelly Hine and Carl Bower told how their daughter Amelia died a year after the hospital was given the all clear in an inspection.
Today the current management of the CQC were ordered to Parliament to explain what they're doing now to prevent more failings.
Our correspondent Rachel Townsend reports.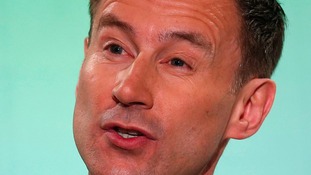 Former CQC staff could lose their pensions says Health Secretary Jeremy Hunt
Read the full story
Advertisement
National
The Health Secretary Jeremy Hunt has told Daybreak he wants a barring system to stop NHS staff who have failed in their jobs from being able to work elsewhere in the health service.
He said: "We are fed up with people who do something terrible in one part of the NHS popping up somewhere else."
Talking about the position of chief executive of the NHS, Sir David Nicholson, Mr Hunt said: "I do not happen to think he was personally responsible for what happened at Mid Staffordshire but what I do want is total accountability."
The current chair and chief executive of the CQC are set to give evidence to the Health Select Committee after it emerged that the health watchdog covered-up its failure to investigate a series of baby deaths.
Watch: Parents claim that 'hidden failures by CQC have cost lives'
National
Former CQC chief executive Cynthia Bower has resigned today from her current position on the board of Skills for Health, it has been confirmed.
Today she, along with three colleagues were named by the NHS regulator as those accused of being involved in the hospital deaths inquiry 'cover-up'.
National
Former CQC chief executive Cynthia Bower has said she has no recollection of an instruction being given to delete the regulator's inquiry into the University Hospitals of Morecambe Bay and says the report was never deleted.
As chief Executive of CQC the buck stops with me so I deeply regret any failing in the regulation of UHMB during my time in charge and any distress this has caused to relatives, and in particular the family of baby T. We took steps to change our processes when these failing were identified and, although lessons were learned, I am not complacent and have no doubt that there is further room for improvement in the regulatory process.
As to the finding that there may have been a cover up of a negative report; I gave no instruction to delete any such report. I have no note or recollection of such instruction being given. Had I heard any such instruction I would have countermanded it. The report was, in fact, never deleted and indeed a copy was provided to Grant Thornton.
– Former CQC chief executive Cynthia Bower
National
Health Select Committee chair Stephen Dorrell told the BBC Radio 4 World Tonight programme he will call the current chair and chief executive of the CQC to give evidence after it emerged that the health watchdog covered-up its failure to investigate a series of baby deaths.
Load more updates
Back to top