Lord Heseltine honoured
Lord Heseltine will be given an Honorary Fellowship by Liverpool John Moores University today. The honour is for his outstanding contribution to the regeneration of the city, which earned the nickname 'Minister for Merseyside'.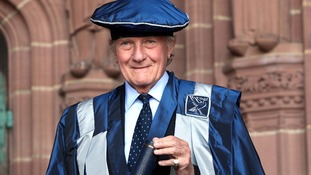 Former Conservative deputy prime minister Michael Heseltine has been awarded an Honorary Fellowship at a Liverpool university.
Read the full story
Back to top