Fusilier Rigby's funeral
The young son of Fusilier Lee Rigby pays tribute to his father with a t-shirt reading "My Daddy My Hero", as the murdered soldier is laid to rest.
A man's been jailed for life for the apparently motiveless killing of a gap-year student on the streets of Manchester.
18 year old Kieran Crump Raiswell was repeatedly stabbed as he walked through the Whalley Range area of the city.
Imran Hussain had claimed voices in his head drove him to kill.
Kieran's parents said their son's murder was senseless.
Our correspondent Ashley Derricott reports:
Advertisement
Only yards from where Lee Rigby was killed in Woolwich, soldiers from his regiment remembered him in their own way.
A group of fusiliers and well wishers gathered to show solidarity and remember the man they knew.
This report from Daniel Hewitt:
Hundreds of people have lined Hollin Lane in Middleton, where the body of soldier Lee Rigby is expected to pass this lunchtime. Friends and neighbours of the soldier are wearing 'Hero Rigby' t-shirts in tribute to him, while hundreds are holding roses as they await the funeral procession.
Advertisement
National
Moving tributes from the family of murdered soldier Fusilier Lee Rigby have been left outside Bury Parish Church where his funeral is taking place.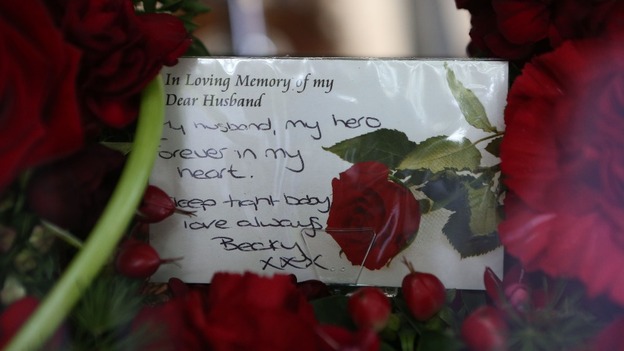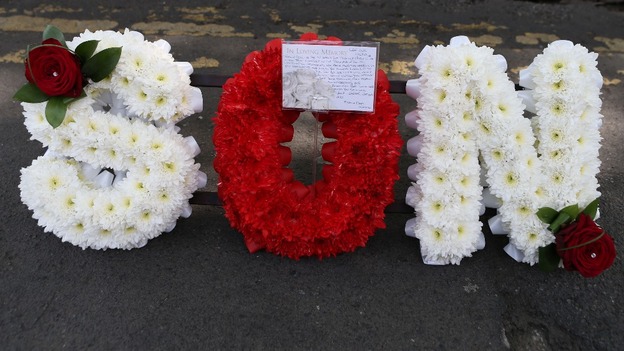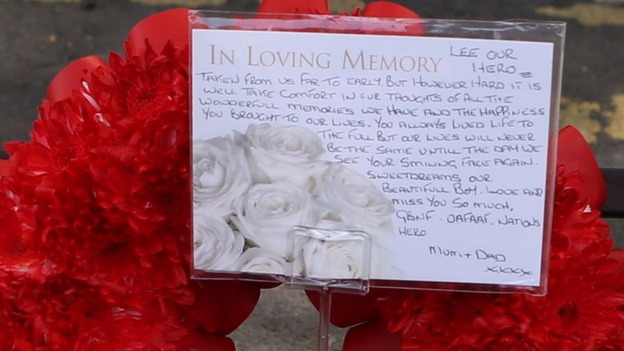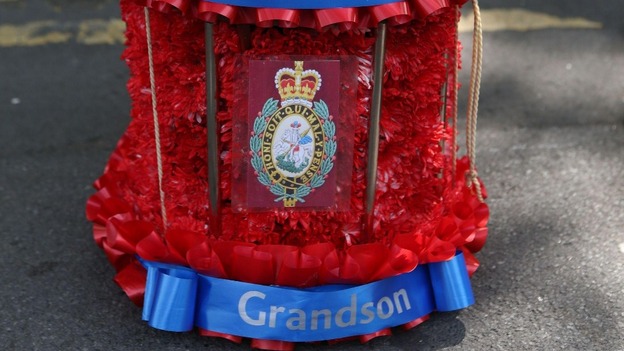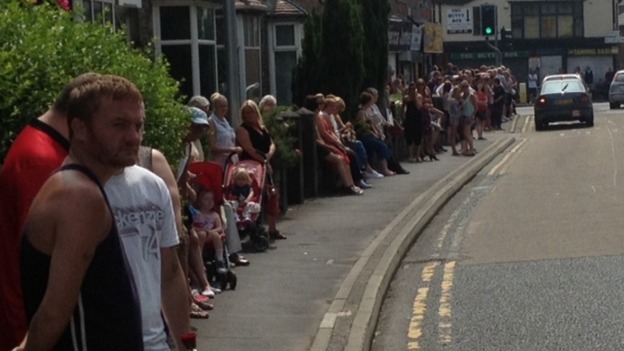 Hundreds of people are lining the streets in Middleton, close to the family home of Fusilier Lee Rigby.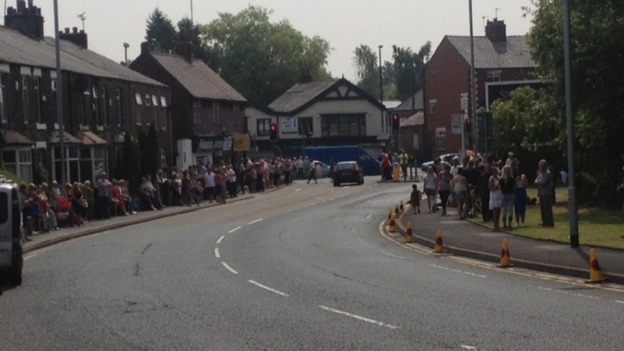 They have gathered to pay their respects to the soldier, as he is laid to rest.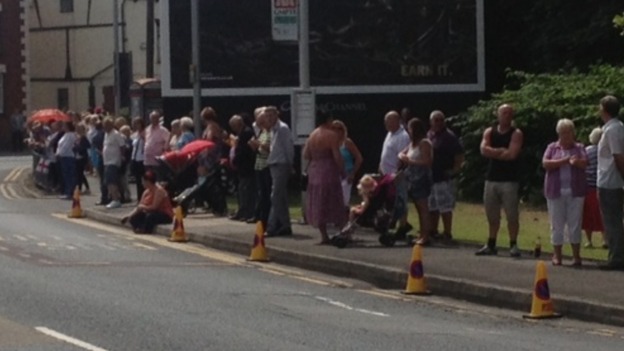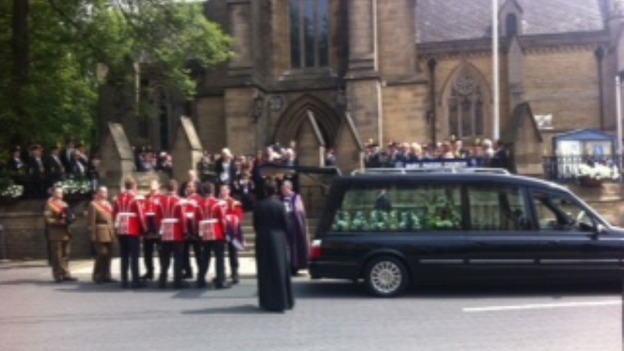 National
In his eulogy, Fusilier Lee Rigby's commanding officer, Colonel Jim Taylor, said:
Fusilier Lee James Rigby, or Riggers to his friends in the Army, was an extremely popular soldier. A larger-than-life personality, he loved to perform and belonged in the Second Fusiliers' Corps of Drums. He was truly charismatic.

To be with Lee was to be where it was most fun - the centre of good times and much mischief.

People fell quickly under his spell. Whether it was in work or off duty, at a ceremonial engagement or on operations, Lee just knew how to lighten the mood.
He could brighten a room within moments and, by all accounts, clear a dancefloor in seconds if a Whitney Houston track was playing.

Lee had a natural swagger and the confidence of someone truly comfortable in their own skin.

He was always happy. His smile was infectious, as was his enthusiasm for soldiering and his passion for life.
Load more updates
Back to top