Trafford General to close A&E
The health secretary Jeremy Hunt has announced the A&E at Trafford General hospital is to be downgraded to an urgent care unit.
"Making changes to services at Trafford General is vital to secure a long and vibrant future for the hospital, and will ensure that local residents can continue to receive safe and high quality care.

"The approval of the proposals is a significant step in securing high quality, sustainable local health services for the people of Trafford.

"We can assure residents that they will be told in advance before any changes are made so that clinical staff and patients are clear on what services will be available, where they will be available, and what times those services will be open."
– Dr Nigel Guest, chief clinical officer at Trafford Clinical Commissioning Group
Health secretary Jeremy Hunt defends his decision to downgrade the A&E unit at Trafford General.
Leigh MP Andy Burnham claimed the move was 'disgusting' as the MP for Trafford Kate Green was not informed of the decision and was on her was home to Manchester when it was announced.
Advertisement
Commenting on Jeremy Hunt's announcement that the A&E at Trafford General is to be downgraded to an Urgent Care Centre, and in the longer term a Minor Injuries Unit, and on other changes to services at Trafford General Hospital, Kate Green, Labour Member of Parliament for Stretford and Urmston said:
Local people will be angry, horrified and worried at Jeremy Hunt's announcement today. They know our NHS is under huge stress. Hunt admitted that Central Manchester is already failing to meet its A&E waiting time targets, and that Wythenshawe A&E needs substantial extra capital investment to cope with the number of patients going there.Jeremy Hunt said the changes won't come into effect until neighbouring A&Es consistently meet their targets. What does he mean by "consistent"? Over last winter, they missed those targets in 30 weeks out of 35.
Of course I want to see more investment in preventative health services that keep people healthier and out of hospital for longer, and for more people to be able to receive the care they need at home. But with more sweeping changes to come to health services across Greater Manchester, and when we've already had cuts to Trafford's social care budgets for older people of nearly 10% and supporting people funding of 29.7%, I'm desperately worried our local NHS simply won't be able to cope."
Shadow health secretary and Leigh MP Andy Burnham blasts health secretary Jeremy Hunt for not notifying the Trafford MP of his plans to downgrade the hospital in her constituency.
Click video for more.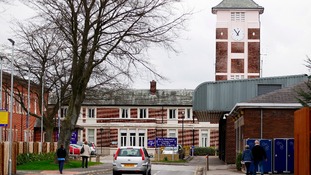 Trafford General Hospital, known as the birthplace of the NHS will close the A&E announced health secretary Jeremy Hunt.
Read the full story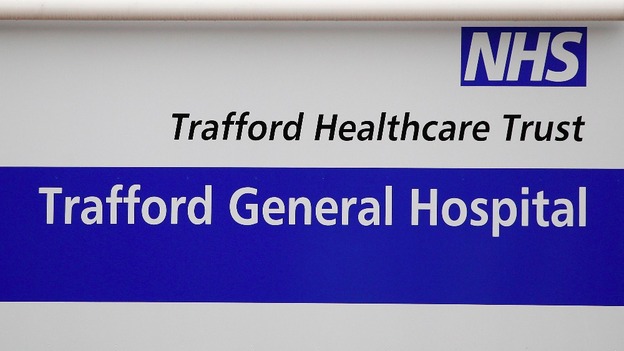 Matthew Finnegan, chair of the Save Trafford General campaign, said: "It is tearing the heart out of the hospital - the birthplace of the NHS - and that means that the hospital's future is in real danger.
"It will mean that patients will have to travel further and wait longer for treatment.
"These decisions can't just be made by clinicians - they have got to listen to what local people say. And people want an A&E, it's not an unreasonable request.
"Local people will be appalled and disgusted that they have not been listened to."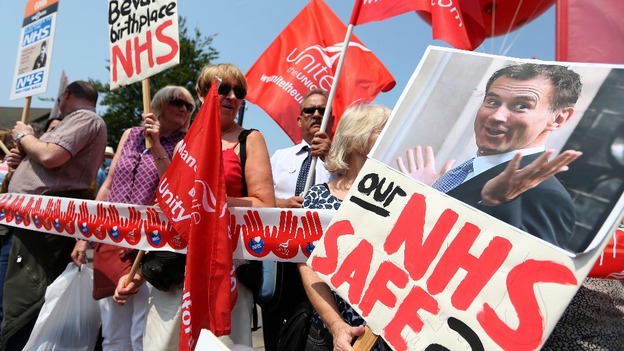 Advertisement
The accident and emergency unit at the birthplace of the NHS will be axed, Health Secretary Jeremy Hunt confirmed today.
Campaigners have fiercely opposed the closure of the A&E unit at Trafford General Hospital in Manchester.
But following a review of the plan by the Independent Reconfiguration Panel (IRP), Mr Hunt confirmed that the closure can go ahead - provided that nearby A&E departments consistently meet national waiting time targets.
The minister told the House of Commons that changes are "necessary to provide safe and sustainable healthcare in the North West".
The health secretary Jeremy Hunt has announced the A&E at Trafford General hospital is to be downgraded to an urgent care unit. More to follow.
Back to top