Hospital death rates exposed
A major report will be published today looking into excessively high death rates in hospitals, including three trusts in the North West. Tameside, Blackpool and East Lancashire Trust will be featured in the Keogh Report.
Two hospitals in our region have been placed in special measures after a damning report highlighted poor care and high death rates.
It means Tameside NHS Trust in Ashton Under Lyne and East Lancashire NHS Trust in Blackburn will be under constant review and that any managers not up to the job will be fired.
Another failing trust, Blackpool Teaching Hospitals will be closely monitored by health professionals.
The three trusts were named among the 14 worst in the country in a report published today by Sir Bruce Keogh, the medical director of the NHS.
Daniel Hewitt reports
Advertisement
National
Read Sir Bruce Keogh's final report which outlines the findings and recommendations to improve care at 14 hospital trusts investigated for high death rates.
It found none of them was providing "consistently high quality care to patients" and 11 are to be put under "special measures".
Read: The 'special measures' 11 hospital trusts will be under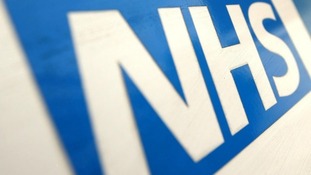 Even before Sir Bruce Keogh's report into 14 hospital trusts has hit the streets, political spin doctors are exercising their dark arts.
Read the full story
Advertisement
Keogh report: 3 NW NHS trusts under pressure. East Lancs reportedly to receive visit from 'hit squads', special measures likely for Tameside
It is clear that parts of the system must change to better meet patients' needs.

The NHS is struggling to cope with increasing pressures on acute services, patients with increasingly complex needs, and a breakdown of out-of-hours care.

Current services no longer meet the needs of patients; we are trying to fit around outdated systems. Patients' demands have changed and so our hospital services must change.
– Sir Richard Thompson, President, Royal College of Physicians
National
Liz Degnen's mother died at Tameside Hospital - one of the hospitals singled out in Sir Bruce Keogh's report - after being given penicillin despite being allergic to the drug.
"She was in this awful condition and she was incoherent. We couldn't fathom what the matter was," she said.
"It was us that discovered what it was: She'd actually had seven units of IV (intravenous) penicillin despite the fact that we'd told them she was allergic to it."
National
Shadow health secretary Andy Burnham has defended himself against suggestions that he failed to act over excessive death rates at some NHS hospital trusts when Labour was in power.
He told Daybreak: "I took all the action that I had to take when problems were brought to my attention.
"It's just not possible to stop everything that goes wrong in the NHS, it's a huge organisation. What matters is when things are brought to your attention, do you act on those warnings and try and improve things."
A major report into higher than expected death rates at 14 hospital trusts in England is set to be published later today.
"All 14 of these trusts are missing the Government's own A&E target - that wasn't the case when we left government - they have gone downhill on this Government's watch", Mr Burnham said.
Load more updates
Back to top