Leyland school fire
More than 60 firefighters are tackling a blaze at Leyland St Mary's Technology College in Lancashire. Crew were called to Royal Avenue at around 4pm today. Lancashire Fire and Rescue Service are treating the blaze as suspicious.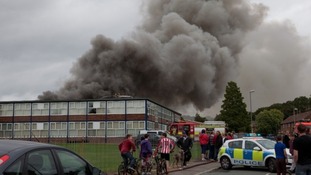 It will take five months to rebuild a Leyland school which was devastated by fire last week but lessons will resume on the 16th of Sept.
Read the full story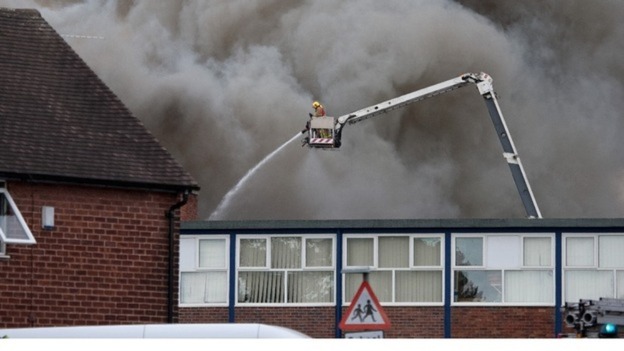 A special mass will be held at a secondary school in Lancashire which has been destroyed by fire. Flames raged through St Mary's Technology College on Sunday.
Five boys have been arrested and bailed.
Two of them are aged 11.
Advertisement
Back to top