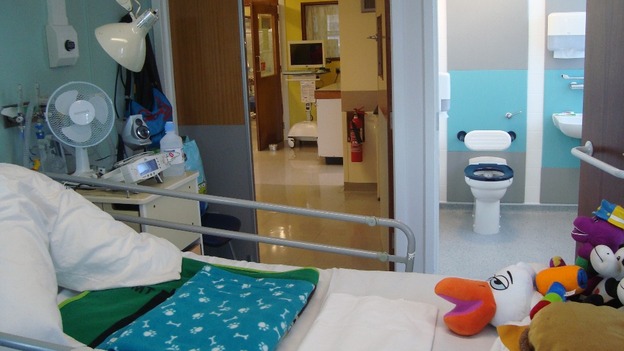 A £40,000 hospital suite designed to help young people being treated for cancer officially opens at the Royal Preston Hospital today. The new facilities funded by charity donations will be used to help around 700 patients every year from birth to the age of 16.
The modern, child-friendly facilities include two en-suite side rooms on the isolation ward in the Children's Department.**
Lancashire Teaching Hospitals NHS Foundation Trust, Rock FM's Cash for Kids, The Vicki Reardon Memorial Trust and the staff, friends and family of the Children's Department funded the new Edelweiss Suite.
Karen Partington, Chief Executive of Lancashire Teaching Hospitals NHS Foundation Trust said:
"Many of our staff, patients and their families have been involved in raising funds for this development, I would like to thank everyone for their efforts. We aim to provide excellent care with compassion, and this new suite will make a real difference to young cancer patients and their families."