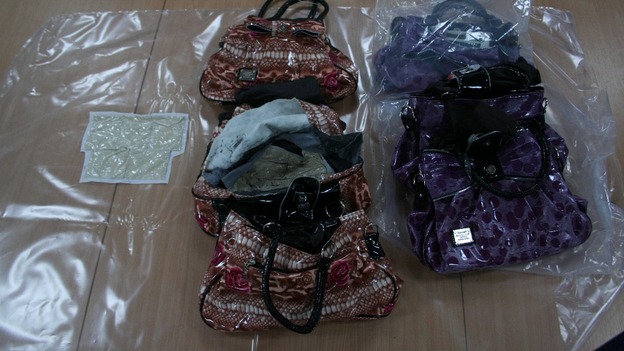 Border officials have discovered heroin that was sewn into the lining of shipment of handbags.
The package containing the bags was being processed at Manchester Airport's freight terminal when officers found 500g of the drug earlier this week.
The parcel had been sent from Pakistan. It is estimated that the heroin has a street value of £125,000 and Home Office investigators are continuing to investigate the seizure.
VIcky Allan, Assistant Director for Border Force, said:
"This seizure gives an indication of the increasingly creative and deceptive methods smugglers are using as they attempt to get drugs into the country.
"Our officers work hard to stop drugs getting into the country and are skilled at preventing smuggling attempts – whether people try to hide them on their person, in their luggage or send them through the postal system."