Dog death parents in campaign
The parents of a teenager who was mauled to death by a pack of dogs are backing a new campaign aimed at preventing a similar tragedy.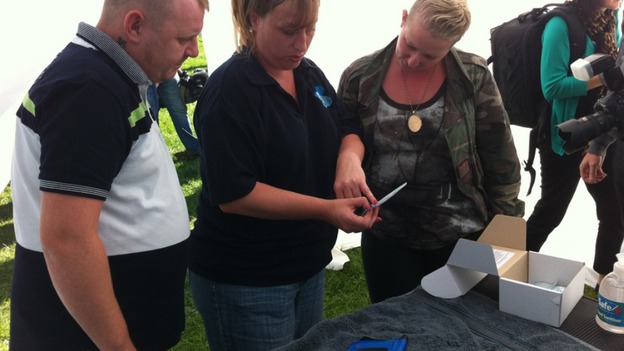 Michael and Shirley Anderson being shown animal microchipping at an event near their home in Atherton.
They've campaigned for safer dogs since their 14 year old daughter Jade was mauled to death by afriend's pets earlier this year.
Advertisement
The parents of Jade Lomas-Anderson are backing a campaign to make dog owners more responsible.
The 14 year old was maled to death in March by a pack of dogs at a friend's home in Atherton.
Today's event is the first of a series to take place across the Borough of Wigan.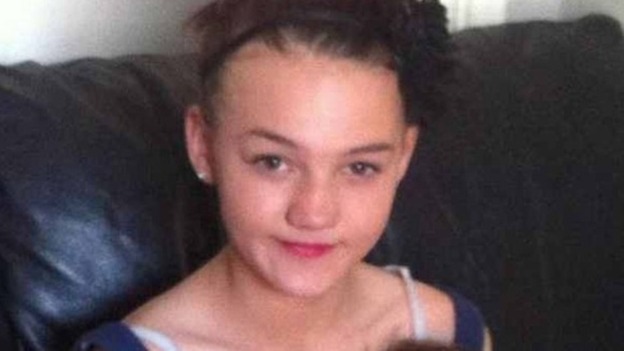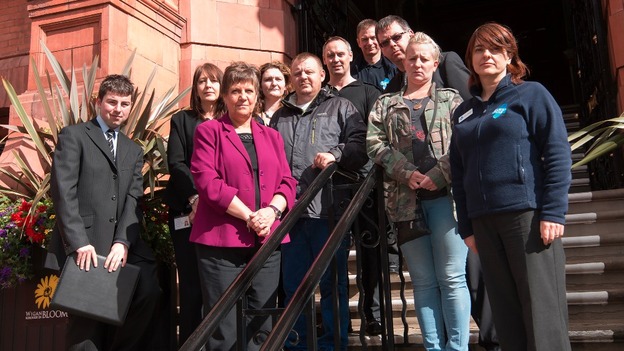 The first awareness day will be held outside the Dorset Road Community Centre in Atherton today close to where Jade was attacked.
The event will start at 1pm and continue until 6pm.
Dog owners are invited to attend and seek advice.
Council officers and Blue Cross staff will hand out leaflets, dog bags and free neutering vouchers.
Owners will also be able to get their dog microchipped for free.
Meanwhile, the owner of the dogs that attacked Jade has been charged with animal cruelty offences.
Beverley Concannon, 45, of Almond Grove, Worsley Hall, Wigan, has been charged with three offences under the Animal Welfare Act 2006.
She will appear at Wigan Magistrates' Court on Tuesday October 1.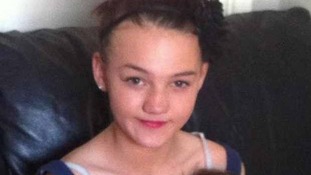 The parents of a teenager who was mauled to death by a pack of dogs are backing a new campaign aimed at preventing another such tragedy
Read the full story
Back to top