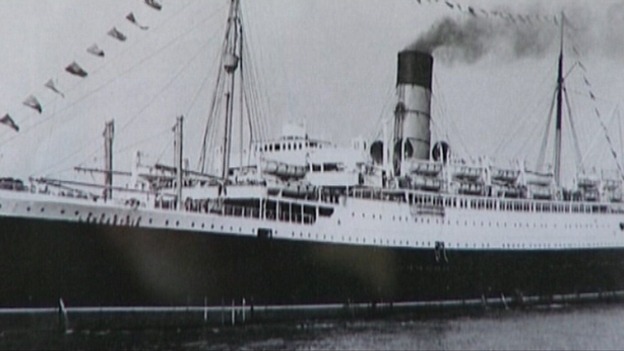 A plaque is being unveiled in Liverpool to remember those who lost their lives on the ship Lancastria in 1940.
More than 6,000 people died while being evacuated from France when the vessel came under enemy fire.
The Lancastria sailed from Liverpool on 14 June 1940 and made its way to the French port of St Nazaire to take part in Operation Ariel, the evacuation of British nationals and troops from France, two weeks after the Dunkirk evacuation.
Lord Mayor of Liverpool, Councillor Gary Millar said: "It is vital that we never forget the hardships and heartaches faced by those during times of conflict.
"Liverpool has long had strong links with the sea and the Lancastria was no exception, sailing regular scheduled routes from Liverpool to New York.
"Thanks to the dedication of all those who contributed to the fund we can now permanently remember those who lost their lives so tragically in 1940.
"I hope this plaque serves as a reminder to all of the sacrifices that were made for the freedoms we enjoy today."