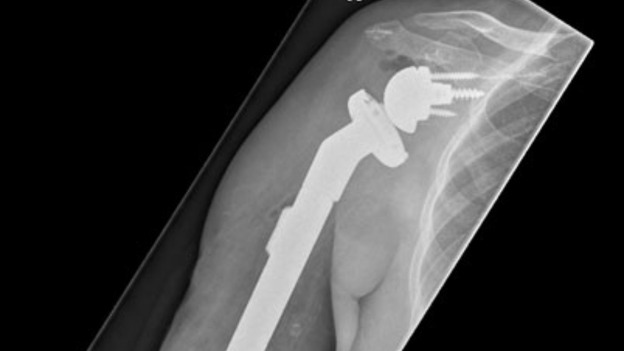 An arthritis sufferer from Liverpool has become the first person in the UK to have a revolutionary bionic arm fitted.
Irene Purcell from Huyton faced amputation until staff at the Royal Liverpool University Hospital were able to give her a new lease of life.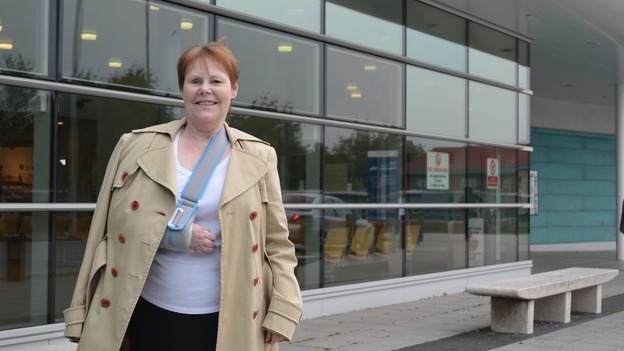 Professor of Orthopaedics Simon Frostick, also a researcher at the University of Liverpool's Institute of Translational Medicine helped create a device which has synthetic joints at both ends.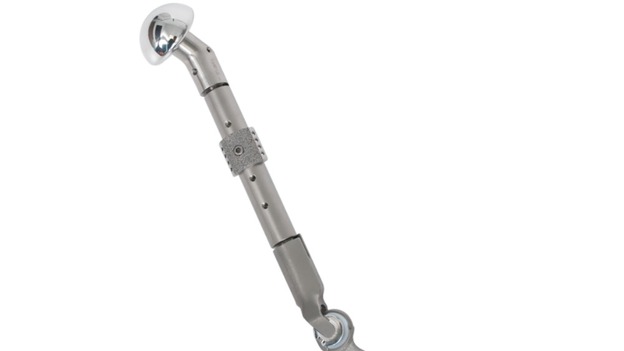 It can replace the upper arm bone, the humerus, following arthritis, trauma or infection, or when previous shoulder and elbow replacements have reached the end of their natural life.
The 61 year old Grandmother said the operation has freed her from pain and enabled her to get her life back on track.
"Since it was replaced it was like switching a light off – the pain has gone."