Crackdown on organised gangs
Greater Manchester Police and Trading Standards have carried out a number of raids in their biggest ever operation to tackle organised crime.
There are claims that parts for what would be the first-ever gun produced in Britain by 3D printing, may have been seized by police in Manchester.
They were recovered during a week long operation against organised crime.
Detectives have sent the items for testing, but the owner of the shop where they were found strongly denies they were for a firearm, saying they were in fact parts from the printer itself.
This report from Adam McClean
Haydn Insley runs a digital fabrication laboratory in Manchester explains the capability of the 3D printer.
Advertisement
The National Ballistics Intelligence Service (NABIS) is working closely with Greater Manchester Police to assess items recovered in an operation carried out by GMP in which a 3D printer was recovered.
NABIS has expertise in dealing with 3D printed firearms and has tested the weapons identifying they are extremely dangerous each one has suffered catastrophic failure during testing. There is concern that hobbyists and enthusiasts who might seek to produce them are at serious risk of harm.
It is an offence to possess, produce, or manufacture any firearm including 3D printed firearms in the UK and possession of any illegal firearm in the UK carries a substantial custodial sentence which can include a mandatory minimum 5 year sentence.
Police have seized what could be parts for a firearm produced by a 3D printer - the first of its kind in the country.
Component parts were seized in Greater Manchester's biggest ever crack down on organised crime.
Police fear the new technology could allow criminals to produce the next generation of weapons in their own homes. More than fifty arrests have been made in a week of undercover raids.
Chief Superintendent Rebekah Sutcliffe is from Greater Manchester Police:
"We need to be absolutely clear that at that this stage, we cannot categorically say we have recovered the component parts for a 3D gun. "What we have seized are items that need further forensic testing by national ballistics experts to establish whether they can be used in the construction of a genuine, viable firearm. "We will also be conducting a thorough analysis of computers we have recovered to establish any evidence of a blueprint on how to construct such a weapon.
"Clearly the fact we have seized a 3D printer and have intelligence about the possible production of a weapon using this technology is of concern. It prudent we establish exactly what these parts can be used for and whether they pose any threat.

"What this has also done is open up a wider debate about the emerging threat these next generation of weapons might pose.
"The worrying thing is for me is that these printers can be used to make certain components of guns, while others can be legitimately ordered over the Internet without arousing suspicion. When put together, this could allow a person to construct a firearm in their own home.

"Thanks to Challenger, which is the biggest ever multi-agency response to organised crime in Greater Manchester's history, we now have even greater resources to combat any emerging threats posed by organised criminal gangs, which may include the production of these weapons.
– Assistant Chief Constable Steve Heywood
Greater Manchester Police crackdown on organised crime. Here officers raid a property suspected of selling counterfeit goods.
Advertisement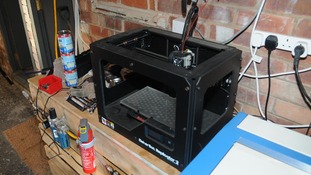 Component parts for what could be the UK's first ever 3D printed gun have been seized by police in Manchester.
Read the full story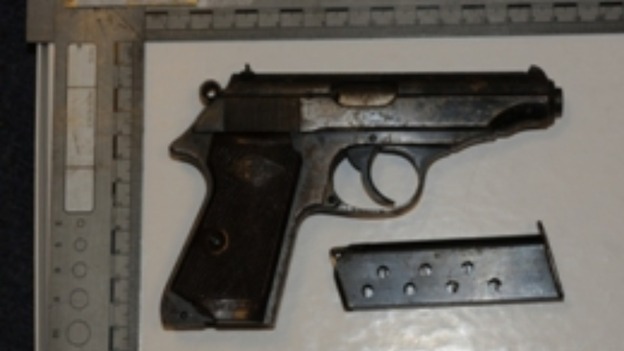 Agencies across Greater Manchester have carried out a series of raids this week in a huge crackdown on organised criminal gangs across.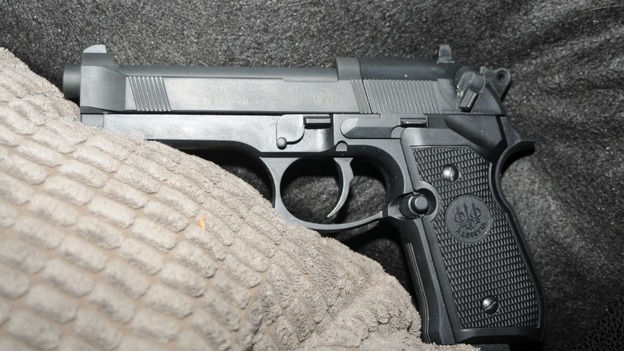 This week has seen the launch of Challenger, the largest ever multi-agency response to tackling organised criminal gangs (OCGS) in Manchester's history.
Over the past five days, more than 100 warrants have been carried out by numerous agencies to root out the drug dealers, loan sharks, rogue landlords and counterfeit good suppliers who are the lynchpins of these criminal networks.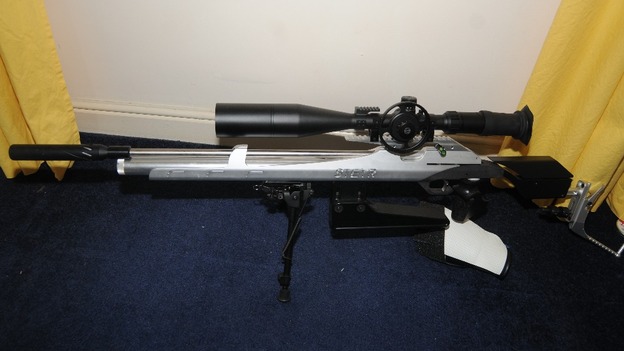 The aim of Challenger is to identify every single organised crime group in existence and use all the weapons available to agencies across both Manchester and the UK to disrupt, dismantle and destroy these gangs.
One of the biggest finds was a 3D printer making parts for guns. Click here for more.
This week alone, more than 50 suspected members of criminal gangs have been arrested. More than £330,000 worth of drugs were recovered, £25,000 in cash seized along with weapons such as high-powered air rifles, a BB gun, a Taser and a baton. Seven high powered cars were also seized.
Up to 50 tonnes worth of counterfeit goods worth at least £2m - including fake trainers, watches and clothing, were also seized from three properties in the Strangeways area, all of which were stocked to the brim across several different floors with fake goods.
National
The discovery of a plastic magazine, trigger and the 3D printer used to create them during a search in Bagley, Manchester, was hailed as "really significant" by Greater Manchester Police.
This is a really significant discovery for Greater Manchester Police.

If what we have seized is proven to be viable components capable of constructing a genuine firearm, then it demonstrates that organised crime groups are acquiring technology that can be bought on the high street to produce the next generation of weapons.
In theory, the technology essentially allows offenders to produce their own guns in the privacy of their own home, which they can then supply to the criminal gangs who are causing such misery in our communities.

Because they are also plastic and can avoid X-ray detection, it makes them easy to conceal and smuggle.
– Detective Inspector Chris Mossop
National
Guns created by 3D printers "could be the next generation of firearms" in the UK, Greater Manchester Police said.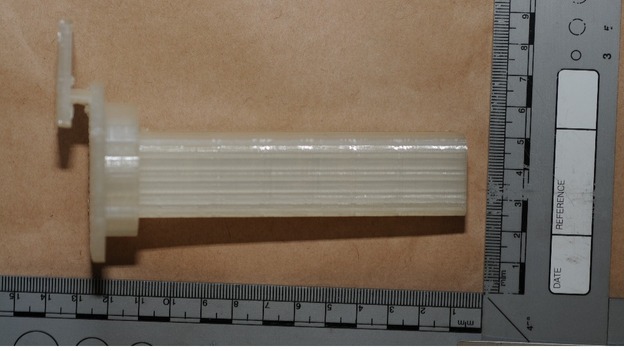 Detective Inspector Chris Mossop said: "These could be the next generation of firearms and a lot more work needs to be done to understand the technology and the scale of the problem.
"If what we have seized today can, as we suspect, be used to make a genuine firearm then today will be an important milestone in the fight against this next generation of homemade weapons.
"I would strongly urge anyone who has information about the whereabouts of a gun in their community to call us."
Load more updates
Back to top