Fire Strike Action
People are being urged to be more cautious ahead of strike action by fire services today. Members of the Fire Brigades Union will strike today between 6.30pm and 11pm.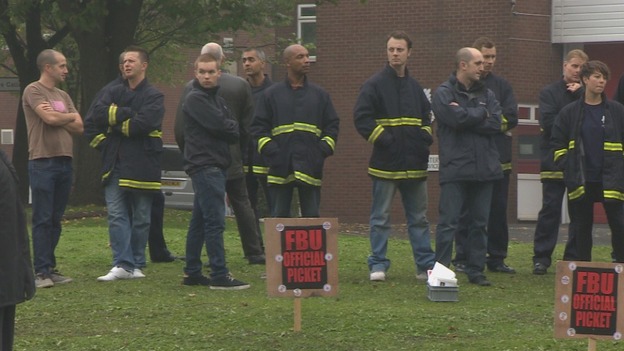 Firefighters across the North west are taking part in further strike action this morning in a row over pensions.
Fire brigades in our region say they will be providing a safe level of cover but are warning people to be extra vigilant.
The strike's being held between 6 and 8am.
National
The Fire Brigades Union has accused the Government of not listening to its own evidence which shows proposed pension changes are "unworkable and unaffordable".
The Government said the strikes, due to take place from 6.30pm to 11pm today, were damaging the reputation of the fire service.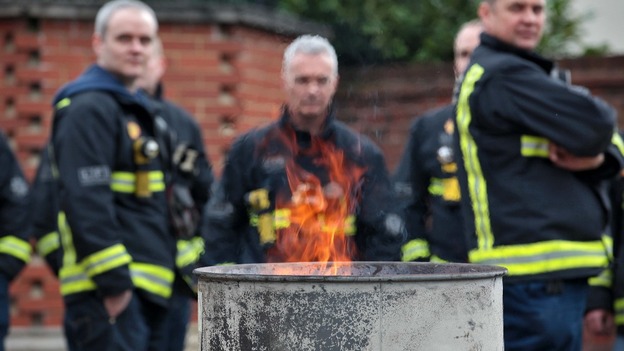 The general secretary of the FBU, Matt Wrack, said: "It is ludicrous that after two years of negotiations the Government has still not sorted out this mess.
"Firefighters are keen for these issues to be resolved through discussion but the Government won't even listen to its own evidence which highlight that the schemes are unworkable and unaffordable."
Mr Wrack called on the Government to help deliver a pension scheme which takes account of the "hazardous nature of the job" and is affordable and workable for the taxpayer.
Advertisement
National
Fire brigades across the country have urged people to put off any firework displays in their gardens tonight and to switch it to Saturday, or to go to an organised event as firefighters go on strike in a row over pensions.
London Fire Brigade said today was likely to be one of the busiest days of the year for the fire service, ahead of Guy Fawkes Night and Diwali celebrations and urged people to attend organised displays.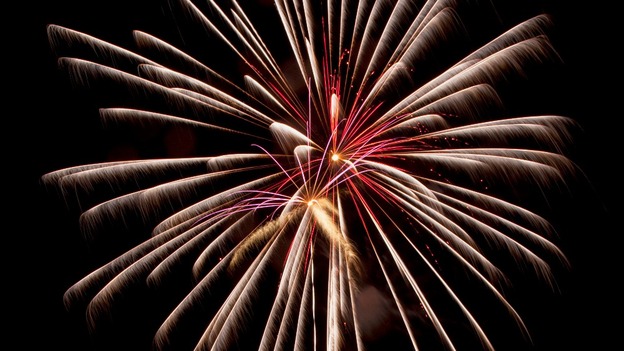 London Fire Commissioner Ron Dobson called on people not to put themselves at risk by lighting fireworks and bonfires tonight as only serious emergencies will be attended to by a contingency fire and rescue service during the strike.
The Fire Brigades Union said it has timed the strikes so that celebrations on Bonfire Night and the Saturdays before and after November 5 - the most popular times for firework displays - can take place.
South Yorkshire Fire and Rescue said its emergency response service would be "severely reduced" because of the strike.
Read: Firefighters stage fresh strike ahead of Bonfire Night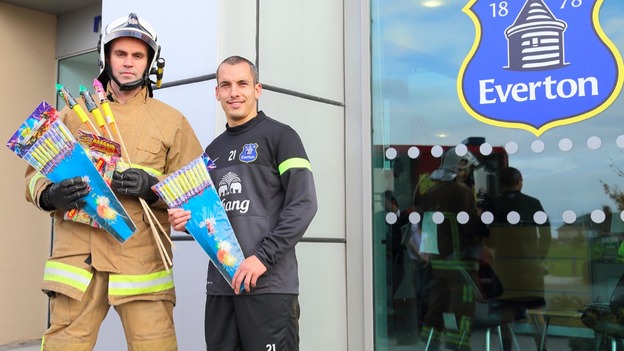 Everton midfielder Leon Osman is backing firefighters' advice for people to keep safe and "stay onside" on bonfire night.
Residents are advised to "Stay Safe, Stay Smart and Stay Onside" by attending an organised fireworks display or free caged football events being held across Merseyside.
A series of free caged football sessions are being held by the charity Fire Support Network on behalf of Merseyside Fire & Rescue Service over the Halloween and bonfire period.
For a list of events visit www.merseyfire.gov.uk.
Leon Osman said: "Bonfire night is a really fun time for families but to make sure everyone enjoys the festivities safely, it's important to follow the simple advice from the fire service.
"The best way to enjoy fireworks is to attend an organised display so that's what I'll be doing this year."
Watch Manager Ian Mullen, said: "We want people to stay safe and stay onside this year by attending an organised display, one of our caged soccer events or an event organised by one of our partners.
"Parents are also asked to keep their children safe by making sure they know the dangers and consequences of fire setting and fireworks misuse.
"Residents can also help us keep communities safe by not leaving flammable material around that could be used to build bonfires."
National
People have been warned not to stage fireworks displays tonight as firefighters in England and Wales go on strike today in a bitter row with the Government over pensions.
Members of the Fire Brigades Union (FBU) will walk out from 6.30pm to 11pm, and again for two hours from 6am next Monday, the day before Bonfire Night.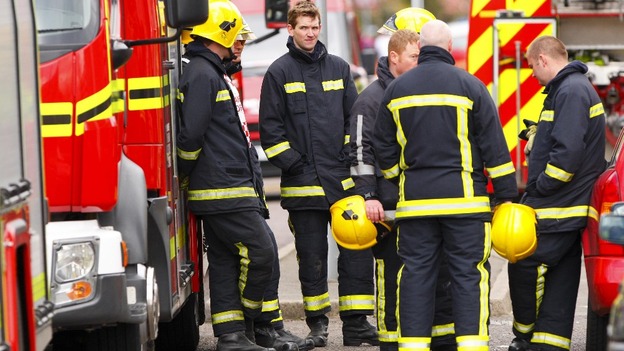 The union held a four-hour walkout last month, but called off another strike after it appeared a deal was in sight.
However, officials said the Government and fire employers had failed to offer any firm guarantees on jobs or pensions as a result of changes to the pension age from 55 to 60.
Tyne Tees
Assistant Chief Fire Officer John Baines said the public need to be vigilant and think about fire safety, especially in the home.
Advertisement
Residents are being asked to take extra care at home to help reduce the demand on GreaterManchester Fire and Rescue Service (GMFRS) during strike action.
Industrial action is planned for tonight between 6.30pm and 11pm, and Monday, November 4, between 6am and 8am.
There will be a limited number of fire engines available and the Emergency Fire Crews riding them will not be trained to the same level as current crews.
Check your smoke alarm and if you don't have one, get one
Know what could cause a fire in your home and make sure you and your family know how to prevent it
Don't try to tackle a fire yourself, and never go back into a burning building
Plan your escape route in case there is a fire
Look out for family and neighbours, especially elderly or vulnerable people
Don't leave cooking unattended, even just for a few seconds
Ensure all candles are blown out when you go to bed or leave the house
Only dial 999 in a genuine emergency
Fire crews across the region will walk out tonight in a row over pensions.
We have recruited and trained an Emergency Fire Crew to provide fire cover. This will be much reduced from our usual service with fewer engines attending a limited range of incidents and we will be prioritising calls.

"Local people need to start thinking about their own safety – make sure they have a working smoke alarm, know the main causes of fire, have a fire escape plan and carry out a bedtime routine.

"We are aware that it is a busy time for the fire service so I would urge people to take extra care and only attend organised bonfires and firework displays."
– County Fire Officer Steve McGuirk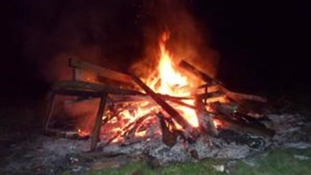 Back to top