Man dies after stabbing in Manchester
A man has died after being stabbed in Parry Road in the Longsight area of Manchester. Police were called at 12.40am. Another man is being treated for stab injuries in hospital. No one has been arrested. An investigation is underway.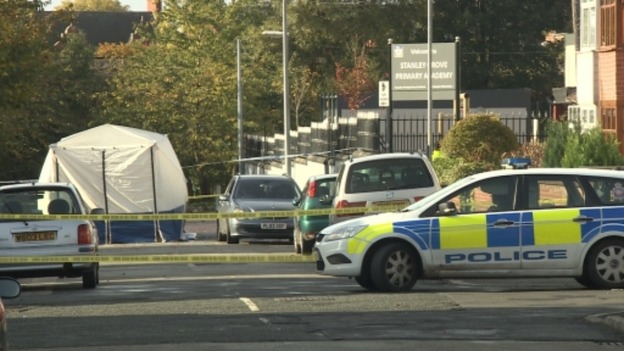 We have not yet identified who this man is so the main focus of our inquiries are to establish who he is, make contact with any family members and build up an accurate picture of what has led to his death.

What we do know is that some sort of altercation took place that has resulted in two men being stabbed, one of whom has now died.
I understand this will cause shock and distress in the community so I want to assure people that we will have a large police presence in the area in the coming days and I would urge anyone with concerns to speak to an officer.

Secondly, if you have information about this incident then please come forward and tell us, in confidence if needed, so that we can build up an accurate picture of exactly what has happened and find those responsible.
– Detective Superintendent Jon Chadwick, GMP
Advertisement
A 25-year-old man has died after being stabbed in Parry Road in the Longsight area of Manchester. Police were called at 12.40am. Another man is being treated for stab injuries in hospital. No one has been arrested. An investigation is underway
Back to top