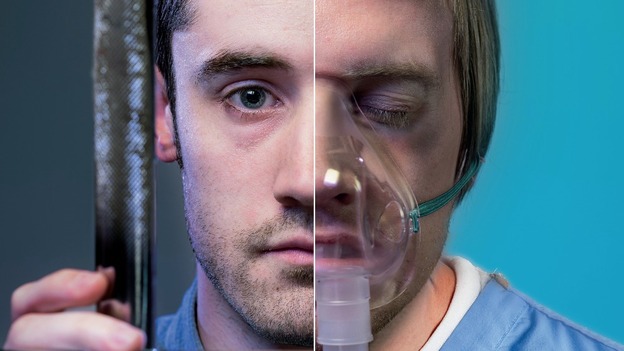 Detectives are warning festive drinkers in Cumbria to consider the consequences of boozing and "overstepping the mark".
They are telling revelers that "one punch can ruin two lives" in a graphic billboard poster unveiled today.
The image is split between an "attacker" who threw a punch, pictured behind bars, and a victim who is seen as critically-ill in hospital.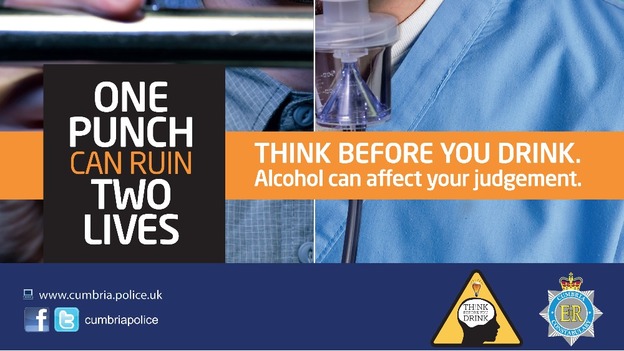 Chief Superintendent Steve Johnson says: "The consequences of drinking too much and becomingvulnerable or overstepping the mark can spoil your Christmas. It's not worth the risk. Enjoy drinks with friends but knowyour limits".