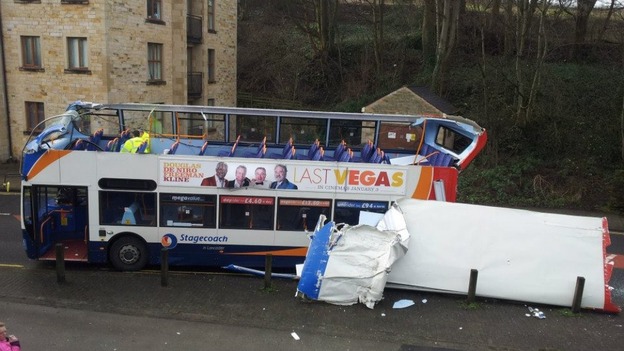 A spokesperson for Stagecoach said: "At around 11.30am today one of our vehicles struck a footbridge on Damside Street/St Georges Quay in Lancaster. There were no passengers on board at the time of the incident and no pedestrians were injured.
"The driver was treated at the scene for shock. In addition, the bus has been severely damaged as a result of the incident.
"Safety is our absolute priority. The bridge involved is not part of a planned bus route and we will now investigate what has happened on this occasion as a matter of urgency."