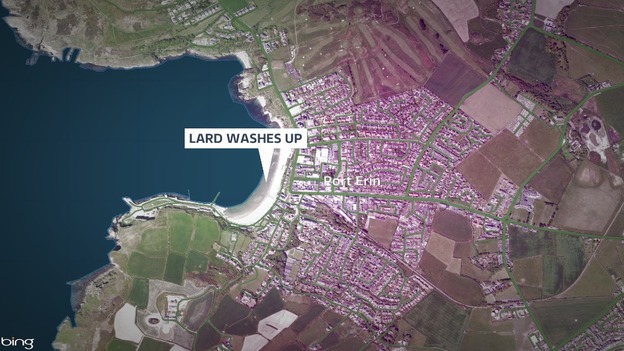 Manx coastguards are warning people to keep their dogs away from a "lard-like" substance that has washed-up on Port Erin's main beach.
Officials say much of the material is in rounded "golf-ball" sized lumps, but some has formed larger clumps.
Samples of the substance are now being sent for analysis.