Rape complainant falls to death
A woman who died following a fall from the roof of a car park in Rochdale earlier today, had been the complainant in a rape case, it has emerged.
Bernie Ryan, counsellor and manager at St Mary's Sexual Assault Referral Centre in Manchester, say agencies must work together to help victims of sexual assault.
You can find help and support at stmaryscentre.org or by calling 0161 276 6515.
Advertisement
The Chief Constable of Greater Manchester has questioned how victims of sexual crimes are questioned in court.
He was speaking after the death of a woman in Rochdale, who fell from a roof at a shopping centre in the town on Monday.
It's since emerged a man who had been accused of raping her had been acquitted the previous Friday.
Sir Peter Fahy says he understands giving evidence in court can be traumatic for victims, and questioned how evidence is gathered in these cases.
The family of Tracey Shelvey, who died after falling from a roof in Rochdale, have paid tribute to her.
"Tracy was a kind and caring person and comes from a loving family who she kept in regular contact with.

"She had a warm heart and was a loyal friend and will be deeply missed by all.

"We are so proud of Tracy for standing up in court on the two trials.

"She was a strong person with a lot of pride.

"We also want to thank Tracy's friends for their support at this time."
Tracy Shelvey died after falling from the roof of a car park in Rochdale on Monday morning, days after a man she had accused of raping her was acquitted.
"Our deepest sympathies are with the family in this case.

"We know that going to court can be intimidating and sometimes distressing and want to ensure the entire system is doing everything it can to support people through this process, and ensure justice is done, as well as provide the specialist help they need to recover from such traumatic crimes.

"There are already numerous special measures available to help vulnerable witnesses give evidence - such as using screens or video link - but we know sometimes more could be done
"That is why we are trialling an important new way of sparing vulnerable witnesses the trauma of appearing in court through pre-trial cross examination.

"We have also overhauled the Victims' Code so people know what to expect and who to demand help from every step of the way.

"Under this Government we are also providing more money than ever before to organisations who give vital help and support to victims of crime."
For more information and support go to stmaryscentre.org.
Greater Manchester's Police and Crime Commissioner has called for a "root and branch" review after a woman fall to her death, days after a man she had accused of raping her was acquitted.
Tracy Shelvey died after falling from the roof of a car park in Rochdale on Monday morning.
Now, Tony Lloyd has called for a review into how vulberable people are treated, and questioned the process of giving evidence in court.
In a statement Mr Lloyd said:
"Tracy Shelvey's death is absolutely tragic and our thoughts have to be with her family and friends at this terrible time.

"We have to learn from this tragedy and others that have come before. What is abundantly clear is that victims and witnesses are not where they should be, at the heart of the criminal justice system.

"The court process is a brutal one, and the fact that we have had at least two people in Greater Manchester alone who have taken their lives after going through this ordeal is of grave concern.
"Many, many rape victims say that the court process is as traumatic as their original ordeal.

"This can't go on – a root and branch review of how victims and witnesses are treated is urgently needed. "A chain of vulnerability exists from the moment someone reports an incident to police – and it can break at any point. We need to ensure that victims and witnesses are surrounded by support from when they report to police, throughout the investigation, the court process and – critically – after trial is over, whether the accused is found guilty or innocent.
"We need to ensure the right services are engaged, be they mental health or psychological counselling. And we all need to work much better together to ensure that victims and witnesses get the support they need, when they need it."

"The IPCC investigation is welcome, but they can only look at the police conduct when we need a review that goes much wider and deeper than police actions. This is about the entire system. "I want to stress this isn't about finding scapegoats. This is about support for vulnerable people, not assigning blame to agencies."
Advertisement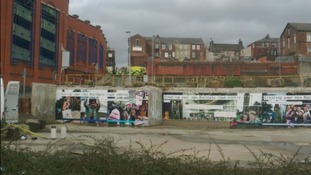 An investigation is underway after a woman fell to her death in Rochdale days after a man accused of raping her was cleared.
Read the full story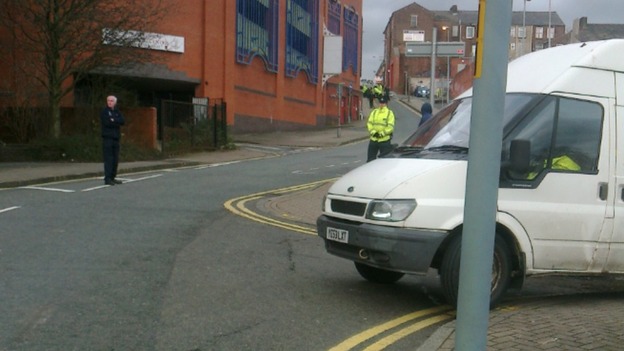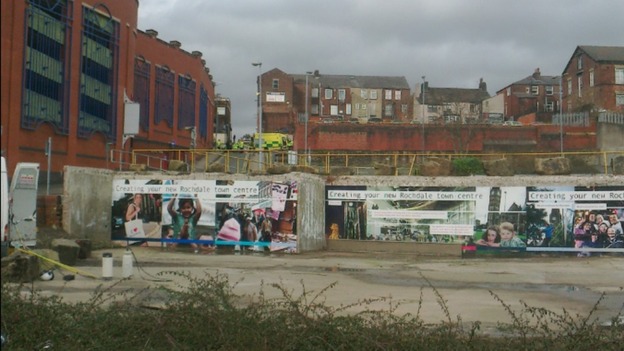 Back to top