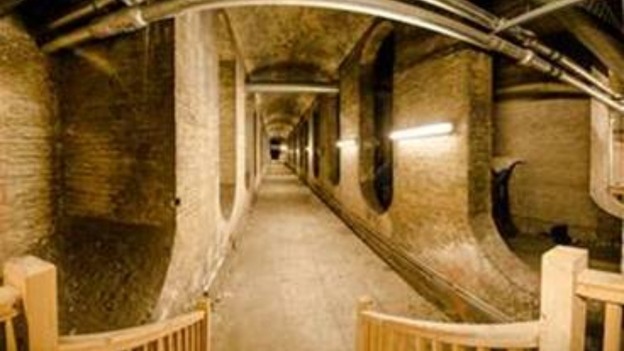 Liverpool's dark underbelly is to be exposed to the public. The catacombs of St George's Hall are open for a series of tours and theatrical performances by Lovehistory. They promise to delve into the dark heart of Liverpool's most historic building.
Alan Smith, St George's Hall Manager said:
"In the 160 years that St George's Hall has been opened, the basement catacombs have never before been utilised for an event. It would be hard to find a more dramatic backdrop within a building in which to host historical performance tours that present parts of Liverpool's unique history.
The catacombs form part of the world's first air conditioning system built inside the halls basement, and enable visitors for the very first time to experience unique performances in a world heritage venue whilst being interpreted by gifted performers."
The Catacombs were previously used as billeting quarters for police and the army during transport strikes, or as a food dispensary and water store during the Second World War, the catacombs and basement galleries will now take on a new and dramatic lease of life.
Judy McLean, Creative Director of Lovehistory said, "We are very excited about this collaboration with the Hall. The hall is steeped in so much untold history and these tours are going to a fantastic attraction for everybody to enjoy".