Breast cancer drug trialled in Manchester available for first time
A new breast cancer drug that was trialled at The Christie in Manchester is being made available in the UK for the first time.
Researchers say a new drug for breast cancer will give patients vital extra time.
The drug called Kadcyla was trialled in Manchester and is now available to patients for the first time.
Doctors say it can extend women's lives by almost six months for those with the most aggressive form of the disease.
Around thirteen hundred women in England could benefit from the drug, which costs £6,000 a month.
Mel Barham reports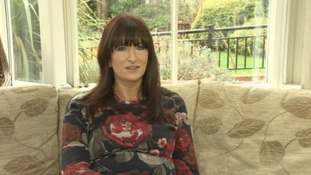 A Manchester woman has taken part in a trial of a drug called Kadcyla or TDM-1 a revolutionary treatment for women with breast cancer
Read the full story
Advertisement
National
A new drug for terminal breast cancer sufferers is "a lifesaver" for women who have had been having chemeo therapy for a long time, one patient told Daybreak.
Mani Coulter said Kadcyla reduced the cancer "immediately" and had "minimal" side effects because it was a targeted drug.
Read: New breast cancer drug availalbe for UK terminal patients
Wales
Professor Peter Barrett-Lee is the Medical director at Velindre Cancer Centre. A new drug Kadcyla is available for patients to use today. At the moment it can only be used to prolong the life of suffers in the later stages of breast-cancer.
But Professor Peter Barrett-Lee says in the future, the drug could be further developed 'to cure breast cancer.'
National
Plans to roll out a "revolutionary" breast cancer drug across the UK are "a huge step forward", according to health campaigners.
Kadcyla will be available on the cancer drugs fund, a move which will make "a significant difference" to breast cancer sufferers who have stopped responding to chemo, according to Dr Caitlin Palframan.
Kadcyla has been shown to extend life by up to six months in HER2-positive secondary breast cancer patients, and with more manageable side effects than alternative drugs.

It has the potential to provide women with a better quality of life in their final months than existing treatments, which could make a significant difference.

A thousand women die from metastatic, or secondary, breast cancer every month in the UK and this treatment has the potential to provide some of them not only with additional time, but importantly, quality time to spend with their friends and families.
– Dr Caitlin Palframan Breakthrough Breast Cancer
National
A breast cancer drug for women who have stopped responding to conventional medicine has been launched in the UK.
Kadcyla - also called T-DM1 - will be given to terminal patients who have stopped responding to more established medicines, like Herceptin and chemotherapy.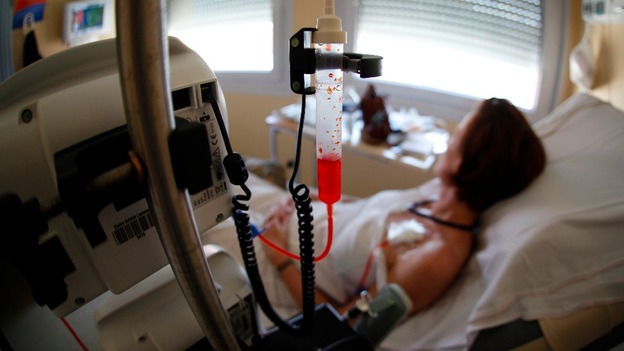 It is only suitable for patients with the defective Her2 gene and trial results have shown it can extend life by six months compared with treatment with two other drugs, lapatinib (Tyverb) and capecitabine (a type of chemotherapy).
Kadcyla is administered intravenously once every three weeks.
Breast Cancer Campaign's Mia Rosenblatt said: "Today's announcement that this revolutionary new drug is now available to patients with advanced HER2-positive breast cancer (around 20% of those with breast cancer), is really encouraging news.
"It has been shown to extend life by up to six months and have more manageable side effects than other existing treatments."
Advertisement
Back to top