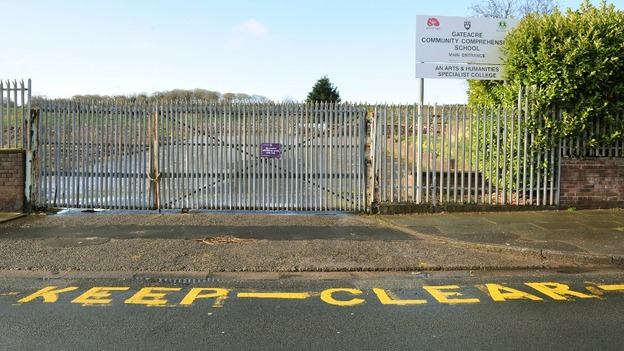 Bungling council workmen painted road markings warning not to block the entrance to a school – after failing to notice it had been knocked down more than a year ago.
The highways staff put down the yellow "SCHOOL - KEEP CLEAR" sign outside the site of the former Gateacre Comprehensive school in Liverpool which was shut to pupils two years ago before being knocked down. All that remains is a metal fence and waste ground.
Once council insider admitted: "You would have thought they'd have noticed there wasn't a school there any more."
It is understood the error cost around £100, and staff are due to return to the school to take the paint off again.