Budget 2014: The Winners and Losers
A ComRes/ITV News Index poll has found that nearly half of Britons (46%) expect George Osborne's Budget to be bad for them personally. Just 9% expect it to be good for them.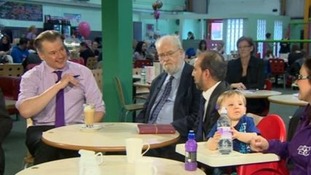 ITV News Consumer Affairs Editor Chris Choi has been speaking to people in Sheffield about the impact of George Osborne's Budget.
Read the full story
The future of a North West charity set up following the bombing in Warrington has been given a year's funding in the budget.
'Survivors For Peace' run by the Tim Parry and Jonathan Ball Foundation, had faced an uncertain future after a grant had run out.
Colin and Wendy Parry, the parents of Tim Parry who was killed in the IRA bomb have welcomed the Chancellor's announcement.
It comes on the eve of the 21st anniversary of the terrorist attack.
Advertisement
National
Citizens Advice has welcomed the Chancellor's proposals on pensions in his Budget speech.
Citizens Advice chief executive Gillian Guy said after the announcement: "The proposals to free up pensions are welcome, particularly the new 'right to advice', which recognises the significant value of impartial, trusted advice.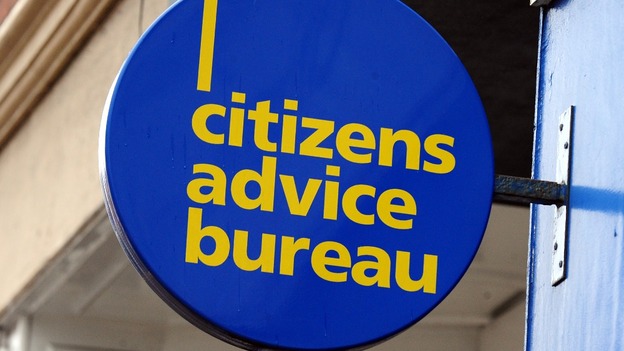 "People who are able to put money aside into savings will find an increase in how much they can save tax free helpful.
"But the Chancellor does need to remember that for many people, saving money is a pipe dream as they are struggling to make ends meet."
National
Pension providers have seen their share price fall in the wake of a series of announcements from the Chancellor affecting the industry.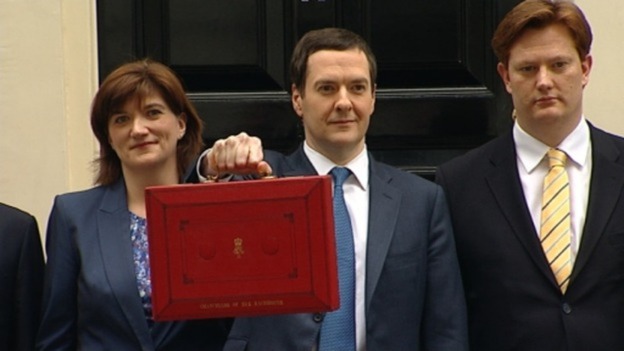 The latest figures from the London Stock Exchange show drops in share prices across major providers.
Legal & General -10.7%
Aviva -7.66%
Standard Life - 3.28%
Prudential -2.67%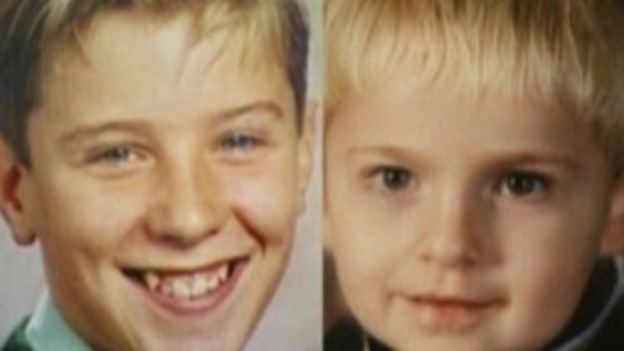 A charity set up after the IRA bombing in Warrington has been given a lifeline in the budget.
'Survivors For Peace' run by the Tim Parry and Jonathan Ball Foundation, had faced an uncertain future.
It was struggling to find 150 thousand pounds a year to keep going. But on the eve of the bombing's 21st anniversary, George Osborne said the government would provide financial help.
The charity works with people affected by terrorism, war and political violence in Britain and Ireland.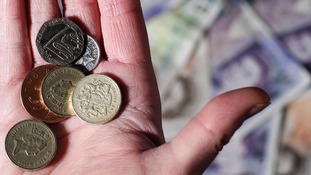 The main points from Chancellor George Osborne's Budget and how it will change the money in your pocket.
Read the full story
Advertisement
National
A mother of three and chief executive of MyFamilyClub, a money saving website, told ITV News the government's childcare support was "welcome" but it was "ridiculous" it extended to those earning up to £300,000 a year.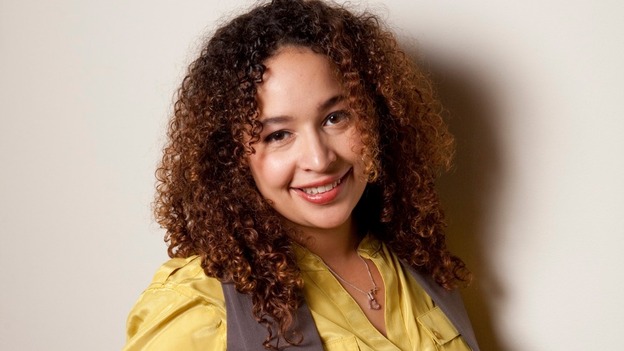 Read: No big dramatic shift from Osborne's Budget
Gemma Johnson said: "British childcare costs are amongst the highest in the world - so this tax rebate is welcome, as it will help make working parents better off at a time when family budgets are stretched to the absolute limit.
"But it's ridiculous that this tax rebate extends to families earning up to £300,000 a year, and yet doesn't help the millions of families that have a stay-at-home mum or dad by one single penny."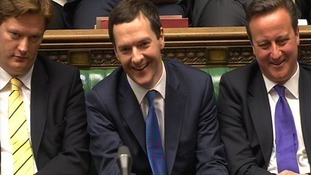 The basic truth is that, despite a strongly recovering economy, the Chancellor has stuck to his narrative of repairing the public finances.
Read the full story
National by Mark Evans - Tax Partner, Baker Tilly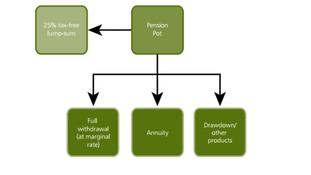 As George Osborne vows to give greater freedom to people choosing how to access their pension pots, Mark Evans explains what it all means.
Read the full story
National
The Chancellor spoke for almost an hour but failed to mention that people's living standards have fallen under the Conservatives, Labour leader Ed Miliband claimed after the Budget.
He told the Commons: "Living standards down, month after month, year after year.
"Since the election working people's living standards - £1,600 a year down. You are worse off under the Tories.
"Their 2010 manifesto promised 'an economy where people's standard of living rises steadily and sustainably'.
"But they have delivered exactly the opposite.
"And today you simply reminded people of the gap between your rhetoric and the reality of people's lives.
"Living standards falling for 44 out of 45 months under this Prime Minister, unmatched since records began. No amount of smoke and mirrors can hide it."And we already know the answer to the question millions of people will be asking in 2015 - are they better off now than they were five years ago?
"The answer is no. Worse off, much worse off, worse off under the Tories."
Load more updates
Back to top