Inquests into the deaths of 96 victims of Hillsborough disaster
All the latest from the inquests into the deaths of the 96 victims of the Hillsborough disaster that are taking place at a purpose-built Coroner's Court in Warrington.
A former senior police officer has corrected evidence he gave to the Hillsborough inquests.
Roger Marshall, who was responsible for controlling the arrival of Liverpool fans at the Sheffield Wednesday ground in 1989, had spoken about a rugby league match he had said he policed at Hillsborough later that year.
However, the jury today heard a "correction statement" from Mr Marshall to say that he did not police the game and that it was not played at the Sheffield Wednesday ground.
Mr Marshall said: "I offer my unreserved apology for misleading the court. I am embarrassed and distressed that I made this mistake."
The inquests have now been adjourned for October half-term and will resume on Monday 3rd November.
A former police inspector has said that officers were abused as they tried to clear people from a pen during the Hillsborough disaster.
The inquests into the disaster have heard that Philip Woodward took a small number of officers onto the terrace to help get people out.
Mr Woodward said a minority of those still inside were very abusive and threw things at him.
You can watch a report by our Hillsborough correspondent Andy Bonner by clicking below.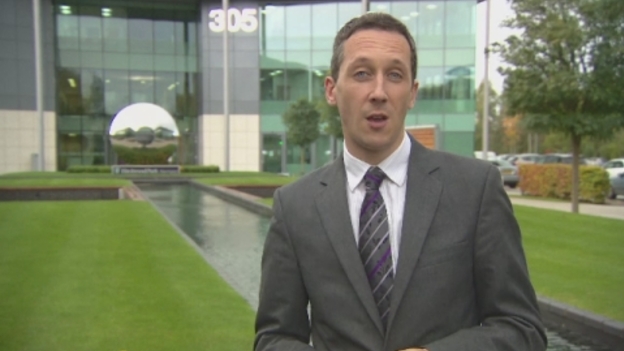 Advertisement
A former chief inspector has told a court that he was not troubled about alterations he made to officers' statements about the Hillsborough disaster.
David Beal said he had a "small role" in amending accounts on the advice of South Yorkshire Police's lawyers to review some sections.
He told the inquests in Warrington:
Mr Beal agreed that somebody else had done the substantive work of revision before he wrote it out in full.
The witness said he was offended by suggestions from a lawyer representing some of the bereaved families that he was a key figure involved in a cover-up.
An officer who worked in front of the Leppings Lane pens on the day of the Hillsborough disaster has said the match commander told a police briefing they should not open pitch gates without speaking to a senior officer.
PC Fiona Nicol said she didn't consider it her duty to monitor crowd safety and later feared she would get "in real trouble" after opening a gate for overcrowded fans.
She told the inquests in Warrington she "always felt scapegoated" by senior officers who tried to divert the blame on fans and officers on the ground.
Meanwhile, a survivor has described "pandemonium" in the pens as she watched people die.
Liverpool fan Valerie Yates from Retford, Nottinghamshire, told the jury she lost consciousness, thinking: "This is what it's like to be dead."
An off-duty Metropolitan Police constable has told the Hillsborough inquests that he was sworn at by a senior officer as he tried to rescue survivors from a pile of bodies.
Stephen Allen, who was at the Sheffield Wednesday ground as a Liverpool fan, held back tears as he described his efforts to save people on the terraces.
He said he shouted at officers outside the pens to let people out but they did not initially respond.
The witness said the senior officer later apologised but the witness said more could have been done to instigate the recovery.
The father of one of the deceased asked his barrister to pass on his thanks for Mr Allen's efforts.
Advertisement
A woman who went to her first football match at Hillsborough has told the inquests into the disaster that it was "ludicrous" the situation was allowed to develop.
Louise Hunt went to the 1989 FA Cup semi-final and got caught in the crush on the terrace.
Mrs Hunt, then an 18 year old student, remembered the area outside the turnstiles being quite congested.
She told the inquests:
The 5-foot 2-inch witness described screaming as she was carried forward by the pressure and separated from her boyfriend.
The jury heard an extract from Mrs Hunt's witness statement from earlier this year.
She wrote: "I feel cross, quite cross, that this was allowed to happen, quite ludicrous that the situation was allowed to develop when it was so obvious." Mrs Hunt agreed that it was obvious the pens were "dangerously full."
She added: "We went the most obvious route and obviously we were told where to go."
The Hillsborough inquests will hear from a survivor who lost her son in the disaster.
Dolores Steele from Southport and her husband took their two sons to the game. One of them, 15 year old Philip died in the crush along with 95 other Liverpool fans that day. Earlier this year she gave a 'pen portrait' to the jury at Warrington coroners court and said:
"My first thought each morning is of Philip, as well as the last thought at night. He is always with us.
"Thank you for your love and beautiful smile. That smile could light up the world and I am very proud of you Philip."
One of the leading figures in the Hillsborough families' fight for justice, has described how he tried to revive one of his daughters as she fought for life on the pitch.
Trevor Hicks was giving evidence to the new Hillsborough inquests.
He said a police officer swore at him as he asked for help.
Mr Hicks had told the officer there was something seriously wrong inside the stadium.
Our Hillsborough correspondent Andy Bonner reports:
The court heard police claims that Mr Hicks, who is a founding member of the Hillsborough Family Support Group, privately conceded that Liverpool fans played a contributory in the disaster.
The jury was shown a letter from May 1997 to new Home Secretary Jack Straw from the then Chief Constable of South Yorkshire Police Richard Wells.
It read: "Trevor Hicks is a very decent man often acting as a spokesman for a group whose views he doesn't fully share but not quite knowing how to jump off the tiger….. I can have the most reasonable discussions with him which he is now prepared, privately, to concede the contributory role played by the Liverpool fans.'
The witness admitted having met Mr Wells in television studios on opposing sides of discussions but said he could not recollect any meeting which would prompt such a letter.
Ms Lambert asked: "Did you ever, privately or otherwise, accept a contributory role was played by the Liverpool fans in the disaster?"
He replied: "In the context its written there, no. I have never equally said that everybody there on the day was a little angel because that would be a nonsense as well."
Mr Hicks added: "I may have conceded that the odd fan may have done something, as we know there were a few arrests that day, but certainly in the context that's written… I find the whole letter a bit of a nonsense really."
Michael Mansfield QC, who represents some of the bereaved families, asked Mr Hicks for his opinion about police evidence that Liverpool supporters approaching the turnstiles at 2pm had been "blind drunk" and not responding to instruction or advice.
The witness said: "I have sat in court many days and have been absolutely – in fact, I'll probably get told off, but it really does brass me off to have to listen to it."
Mr Hicks will return to the court next year to give further evidence about the movements of his daughters before their deaths.
Load more updates
Back to top
Latest ITV News reports
Despite being at the ground Dolores Steele 'was absolutely helpless' to find her missing son Philip who was killed at Hillsborough.

A former inspector has denied a conspiracy by leadership at South Yorkshire Police to blame fans for the Hillsborough disaster.