Inquests into the deaths of 96 victims of Hillsborough disaster
All the latest from the inquests into the deaths of the 96 victims of the Hillsborough disaster that are taking place at a purpose-built Coroner's Court in Warrington.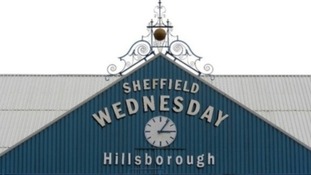 The Hillsborough inquests have heard how people begged police for help as crowds became dense outside the turnstiles before the disaster.
Read the full story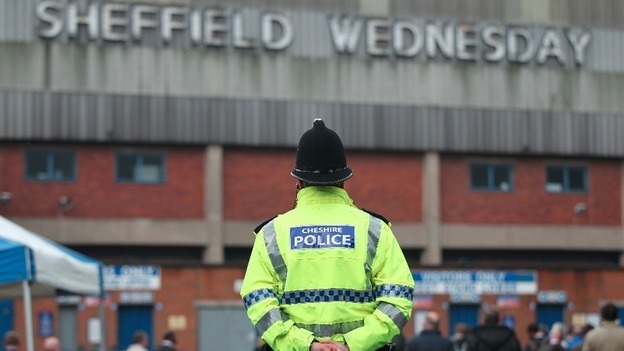 The Hillsborough Inquests have heard that police officers were asked to mention in their statements that fans had been drinking.
Philip Colin Lomas, a police sergeant acting up to inspector in 1989 was questioned about the veracity of his statements.
Mark George QC, a lawyer representing 22 of the bereaved families, put it to him that: "It hurt you, as a loyal trooper, that your police force was apparently being blamed for the fact that 96 people had died at a football match."
"It was certainly distressing for me to feel that we were blamed for something which I didn't believe that we were guilty of," he replied, "but not so much that it would make me tell untruths."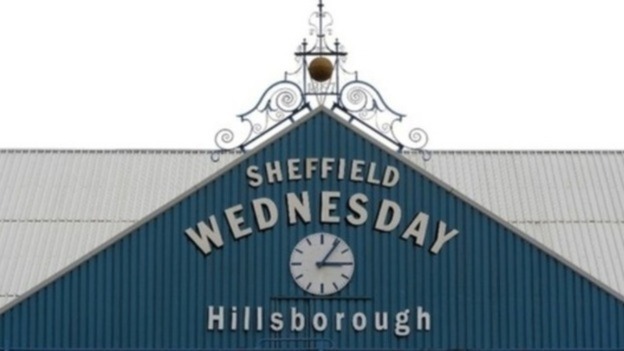 Guy Gozem QC, representing retired Assistant Chief Constable Stuart Anderson, asked the witness if it was clear in his mind who said what, when.
He replied: "After 25 years I don't think anybody can put their hand on their heart and say they are 100% certain about every fact.
I do recall ACC Anderson saying we should avoid mentioning the radios, avoid mentioning the staffing levels down there and they needed the evidence about the drink that I saw people carrying etc."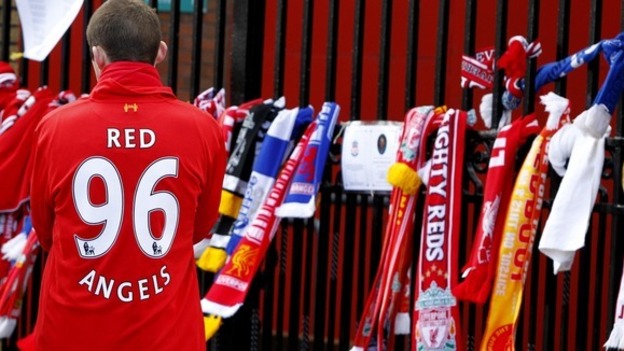 Mr Lomas agreed that a number of officers had been traumatised by the disaster and his superior's comment that officers should not blame themselves for what happened was made in a welfare context.
Mr Anderson, he said, was in charge of the department that would deal with such issues.
The witness added that he would not have stretched the truth, even if Mr Anderson had asked him to.
On the subject of supporters carrying four-packs before the match, Mr Lomas told the court they must have either thrown the alcohol away or passed it on to somebody else before they arrived at the stadium.
He also agreed that it is difficult to know for sure if someone is drunk unless they happen to be falling down.
Questioned about his rough notebook, Mr Lomas explained that he never wrote a first version and then streamlined it or put it into greater detail in his official pocketbook.
Advertisement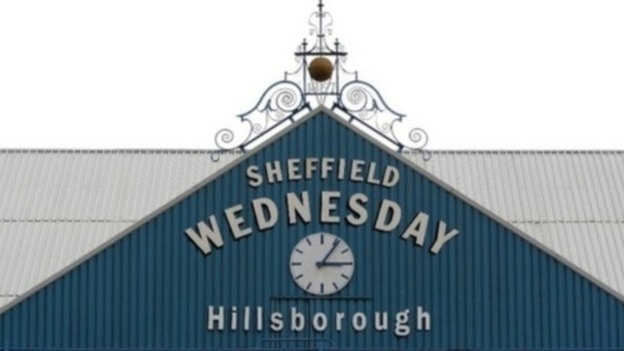 Claims that the "vast majority" of fans at Hillsborough were the worse for alcohol have been questioned by a barrister representing families of the deceased.
Philip Colin Lomas, a police sergeant acting up to inspector in 1989, has previously told the court in Warrington that large volumes of fans were carrying drink and there was a large volume of ticketless fans.
Mr Lomas was positioned outside the stadium on Middlewood Road before the FA Cup semi-final between Liverpool and Nottingham Forest.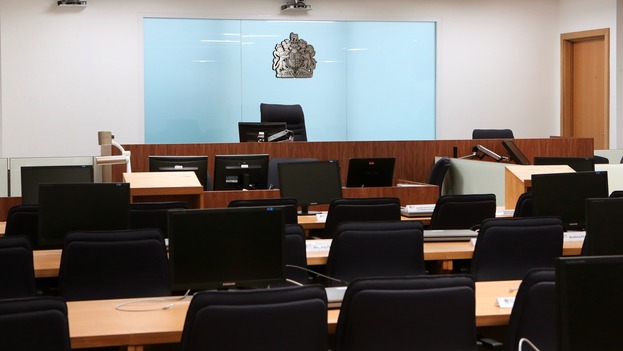 He told the inquests he saw people carrying six-packs, large bottles of cider and a carafe of wine.
Lawyer Brenda Campbell showed the witness a number of photographs and videos showing fans arriving at the Leppings Lane end of the ground.
Regarding one photograph she asked: "The photographer is looking in your direction, capturing those fans who have passed you by, and the majority of whom you have told us are the worse for wear for alcohol?"
"A static photograph does not show how people walk," he replied.
Ms Campbell continued: "Where in this photograph are the people with the large quantities of alcohol that were coming from your position?"
"I have no idea," he said.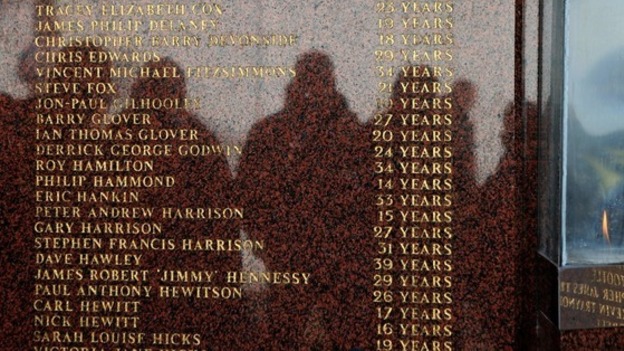 The barrister then accused Mr Lomas of being "welded" to his account.
He answered: "I know what I saw. I know what I heard."
The witness was also questioned about the account of the disaster he made in his police pocketbook on 17th April.
Mr Lomas told the court he had a rough pocketbook which would later be destroyed but he did not remember making any rough notes about Hillsborough although it was the practice at the time.
Shown pages from the witness's 'good' pocketbook, he agreed it was neatly written without any mistakes.
Ms Campbell asked: "It came completely from your head through the pen and onto the page without any need to correct or change or amend?"
"Correct," he replied.
The Hillsborough inquests have heard claims a senior South Yorkshire police officer told a sergeant how the disaster was caused by "drunken, ticketless fans."
Philip Colin Lomas attended a briefing with former Assistant Chief Constable Stuart Anderson at Doncaster police station about five days after the disaster.
He told the court:
"Welfare was mentioned and then it was that blame towards South Yorkshire Police was being looked at and it wasn't anything that we had done that was at fault. It was down to drunken, ticketless fans that caused the disaster and we shouldn't be blaming ourselves for that."
– Philip Colin Lomas

Mr Lomas said he didn't question where it had come from because "he would know the bigger picture" as Assistant Chief Constable. He added: "It certainly fit into what I saw that day. I saw a lot of people the worse for drink. I saw a lot of people without tickets."

Mr Lomas said officers were told they wanted specific evidence regarding drunkenness and about the number of fans that were asking for tickets. He added that they should not make mention about the radios going down because "there was a reason for that" or about staffing levels at turnstiles because that was being explained by people who could address it better.

Mr Lomas said the fact that someone was saying telling him what to put in didn't ring any alarm bells.

Earlier, Mr Lomas said a superintendent, David Nettleship, asked him on the day after the disaster to convey to officers that pocket notebook entries should not be made while they were in shock.

He added that he made an entry the following day.
The Hillsborough Inquests have heard that police carrying dead and injured people were called "murderers" by Liverpool fans in the minutes after the Hillsborough disaster
A senior officer, who was on duty at the ground, told the inquest fans were very angry and blamed the police. He also said that no-one seemed to take charge of the police response.
Our Hillsborough correspondent Andy Bonner reports from the inquests in Warrington.
Mr Humphries told the Hillsborough inquests how he decided one of the casualties had died, despite not being trained medically.
The retired inspector described bringing a youth out from the terrace who looked blue and was not showing signs of life.
The witness said:
"It was my decision that we decided that he had died. I think we left him near a wall. I remember, silly thing now, but I covered his face with his T-shirt."
– Mr Humphries

Mr Humphries admitted it was "not dignified" to leave the youth like that, but said he thought he was doing what was best.

Sean Horstead, representing ten of the bereaved families, asked whether those considered dead were left in the recovery position.

The witness said he did not know and accepted that, in accordance with his basic first aid training, it would have been better to leave people like that.

The court heard he and an officer from St John Ambulance helped another youth who also appeared blue but appeared to be breathing.

He commandeered a stretcher when an ambulance arrived and lifted the casualty in.

He agreed he appeared to have survived because of the intervention of the officer and ambulance worker.

Mr Horstead asked if the witness would accept the possibility that some of those he had considered had died may not have done.

He replied:
"One of the things that is drilled into you is that we are not medical and we don't decide who is dead and who is not. But there are occasions, unfortunately, throughout my career that there has come a time when you have to make a judgment and I made a judgment that day in relation to that young man… I wasn't deciding who was dead and who wasn't. We were just getting on with what we are doing."
– Mr Humphries

Later, the witness was asked more about the order he had received to assist casualties.

He said it came from Superintendent Roger Marshall, the Liverpool sector commander, who indicated the Leppings Lane stand saying: 'Go in there and help them out with the injured.'

Mr Humphries agree he was not given any specifics about where in the stand to go, what to do when he got there or who to liaise with.
Advertisement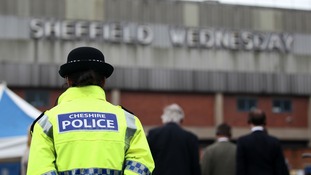 Police carrying dead and injured people were called "murderers" by fans in the minutes after the Hillsborough disaster, a court has heard.
Read the full story
A former police officer has told the Hillsborough Inquests that the match commander on the day was like 'a fish out of water.'
PC Trevor Bichard said Chief Superintendent David Duckenfield 'didn't offer true leadership at any stage' as the disaster unfolded.
Ann O'Connor reports.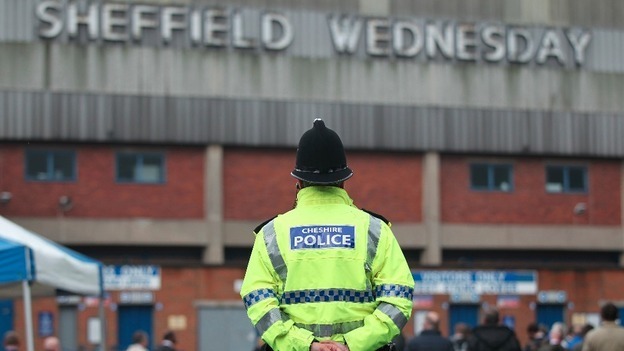 A former police constable has told the Hillsborough inquest the match commander 'didn't offer true leadership at any stage' as the disaster unfolded.
Former PC Trevor Bichard said Chief Superintendent David Duckenfield was 'a fish out of water'.
He had replaced a more experienced senior officer in charge of the police operation only days before the FA Cup semi-final at the Sheffield ground.
The former constable was with Mr Duckenfield in the control box as the crush started at the Leppings Lane terrace.
PC Bichard monitoring CCTV around the ground.
He told the new inquests in Warrington 'David Duckenfield was a manager not a leader'.
The jury in Birchwood also heard that complaints were made about problems with police radio transmissions more than an hour before kick-off.
'Without communication there is no control' said Mr Bichard.
He said there were no messages coming from radios around the perimeter fence where fans had started trying escape the crush that killed 96 Liverpool fans.
A former constable has been accused of lying under oath - after a note about the policing of the Hillsborough disaster was apparently "wiped from history". The inquest jury were told that a message from officers - calling for the gates to be shut at the back of the Leppings Lane tunnel - was received by the police control room. But that note, recorded in a log on the day after the disaster, vanished from all subsequent documents.
Load more updates
Back to top