Inquests into the deaths of 96 victims of Hillsborough disaster
All the latest from the inquests into the deaths of the 96 victims of the Hillsborough disaster that are taking place at a purpose-built Coroner's Court in Warrington.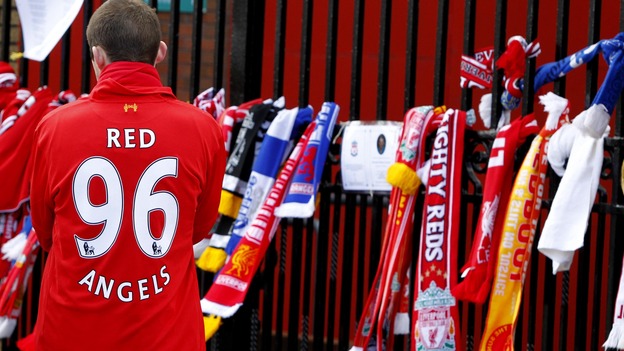 Stephen Ellis, who was outside the ground as the tragedy unfolded, said he recalled what he thought was the first person being carried out. He told the inquests: "The next recollection I have was there were... four what I assume to be dead people behind me, then nine, then 13. I was assessing the situation and I realised by now, obviously, something really serious happened.
"Still hundreds, thousands of supporters are leaving, all directing vile abuse, hostility, anger, like I've never experienced... And I clearly understood it was shock. Heaven knows what they had seen. But I actually understood it, sir, and there was nothing you could say to them. "There was a real danger of a public order situation developing. I was concerned if a police officer reacted to the hostility they were getting that we'd have a riot on our hands. A lot of the people were distressed, obviously, and we are continually trying to keep the crowd moving away from the injured people and just trying to maintain some sort of order."
The witness said he recalled becoming concerned for a press photographer's safety and "frogmarched" him away from the crowd.
He told the court: "I might say that if they'd had a rope they'd have lynched him. I was concerned he was going to get torn limb from limb, so angry were these supporters."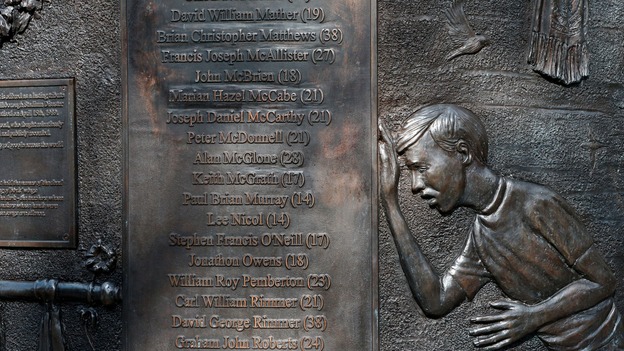 The jury heard yesterday how there was a build up of supporters outside the turnstiles before the game and fans had asked the inspector for the kick-off to be delayed.
Jonathan Hough QC, counsel to the inquests, asked the witness whether it occurred to him to contact the control room and ask for a delay.
He replied: "It occurred to me. I didn't think, perhaps, that it was necessary for me to do it because there are other senior officers there assessing the situation, and it wouldn't do for everyone to make that sort of appeal but it's the nature of things. I was quite satisfied that somebody else would have done it or maybe it had already been done. But at the end of the day, that's the ground commander's responsibility. He's overseeing things."
Mr Hough continued: "The ground commander relies upon, amongst other things, information coming from the ground from those with the best view. It might be suggested that by not making that sort of communication and assuming that somebody else would, you were depriving the ground commander of some important information. What would you say to that?"
Mr Ellis said: "It is very difficult. I was busy. I just didn't consider it my responsibility. I have a superintendent and two chief inspectors. It is a major decision that I would have thought -- and there are other inspectors but yes I had a good view. Maybe I didn't consider it. Maybe I was too busy. It's just – I can't explain it any better than that."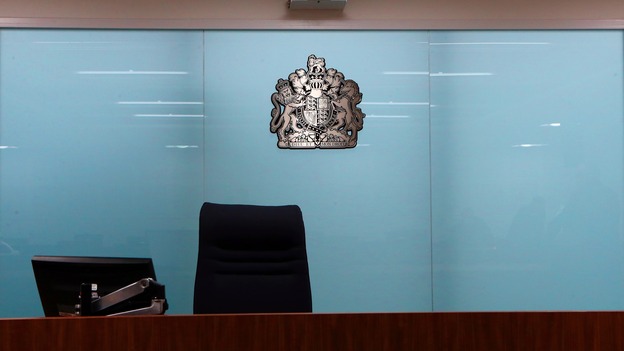 The retired inspector denied he had ever been told what to put in his witness statements. Questioned by Christopher Williams, a barrister representing twelve of the bereaved families, Mr Ellis said he wasn't aware of any meetings where senior police directed officers to blame Liverpool fans for drunken behaviour, late arrivals and ticketlessness.
Mr Williams asked: "Were you given a nod and a wink? Blame the Liverpool fans. Say they arrived late… Say they went to the pub in droves and that's what made them late?" "Categorically no," the witness replied. "Nobody tells me what to do with my evidence."The court heard Mr Ellis's police notebook has been destroyed.Mr Williams asked about the witness statement based upon his notes: "I also put it to you that you received directions to omit criticism of senior officers in the account you gave."He replied: "I have never received any comments like that. As I have said, I do my evidence. That's what I have to answer to. And it's never occurred to me in my career. I can't be any clearer than that."The barrister said the court may hear evidence that police lost control as early as 2.30pm on the day of the disaster."I do not accept that," Mr Ellis said. "In my view, and I was there, that is not what happened. it is just my view of things, being there at the time. It simply built up and from about ten to three, when that Land Rover arrived, that is when it started in my view."Mr Williams continued: "I also suggest that you have grossly exaggerated fanatical behaviour of Liverpool fans, haven't you?" He replied: "Excuse me for laughing, but it's behaviour that I have never seen before and it was irrational. It was fanatical. It was madness. You can ask me every day from now until the day I die and I still won't understand it… When that gate was opened, especially when that gate was opened, but minutes before that the things I saw you would not believe." "Well yes we wouldn't believe.. You say that you saw people diving under horses," continued the barrister.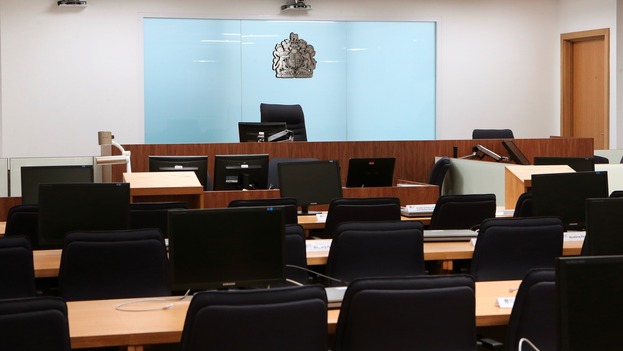 Sam Green, a Police Federation lawyer, then objected to Mr Williams' approach. The witness continued: "I don't mind this gentleman asking me questions. He can attack me if he likes in any way, shape or form. But I was there and I'm telling you I have never seen behaviour like it. "They were diving over turnstiles without touching them. It was 'We're in for free' and that was when the crowd rushed in. I think the people at the turnstiles had no reason to behave like that. They were no longer being crushed. But it made no difference. It was every man for himself. That's how I perceive it."
Stephen Simblet, representing another group of bereaved families, asked the witness about his earlier statement about fan behaviour to a press photographer. Mr Ellis replied: "Excuse me but it does make me emotional. I don't wish to go through it again but that's the impression I'm left with. That's one of the outstanding things that I recall clearly. And I am convinced that I saved that reporter's life. "I am not blaming the crowd. I know this is a major disaster and I sympathise fully with the relatives, but this was – I know now what it must feel like for a soldier to be under fire and start making decisions. I thankfully kept my head on that day."Mr Simblet asked: "There were no assaults were there?" He replied: "I'm not saying the crowd were hooligans. I am not suggesting that for one moment.Asked why he appeared to get emotional giving evidence about the day of the disaster, Mr Ellis said: "Because we were powerless to do anything about it. But it was just circumstances, in my view, that nobody could have controlled at that time."He said it was "fair comment" that at no point in his evidence had he mentioned a single fan misbehaving due to being under the influence of alcohol. "There were no incidents. There were no trouble. There were no problems," he said.
A retired police inspector has told the Hillsborough inquests how "it was mayhem" as he saw a crush developing outside turnstiles at the stadium on the day of the disaster.
Stephen Ellis was in charge of police officers escorting fans from a train to the ground.
Giving evidence at the start of the fourteenth week of the inquests into the 1989 disaster, he told the court how it appeared to be "just a normal football match" when he arrived at the ground.
But he says the crowd had significantly built up by 2.40pm - twenty minutes before kick-off.
"It gets a bit vague, but it's all around 2.45, 2.50pm and I look up and it looks like we're starting to get a problem.

"The build-up of supporters is now considerable.

"They were anxious, they were running towards me, away from the turnstiles, pushing their way through, shouting, screaming 'get the match delayed'.

"So I start now thinking 'What on earth's happened. What's all this about?' "I remember pushing my way five metres towards the turnstiles, towards the perimeter gates where the mounted inspector was, telling him 'try and get your horses across here'.

"It all starts to happen so fast then."
– Retired police inspector Stephen Ellis, giving evidence to the Hillsborough Inquests.

Mr Ellis said he could see a problem developing and wanted the horses to give fans breathing space.

"There are still hundreds of supporters coming down Leppings Lane and from the Catch Bridge Lane area also…. The horses became effective for a short while, a very short while," he said.

The witness explained how a Land Rover, travelling at the same speed of the ground, eventually arrived opposite the outer gates.

He said he climbed onto the roof to use a loud-hailer.

Mr Ellis then paused to compose himself as he told a barrister what he could see:
"Basically it was mayhem.

"All I could see were heads of hair, people getting crushed at the turnstiles, and down Leppings Lane as far as I could see... wall to wall supporters coming towards me, coming towards people in the turnstiles area that were getting crushed and the horses were there.

"They were having difficulty.

"There's no space between the horses and the turnstiles.

"There's no space behind the horses into Leppings Lane.

"I'm probably the safest person there because I'm on the roof of this Land Rover."
– Retired police inspector Stephen Ellis, giving evidence to the Hillsborough Inquests.

The witness described seeing a man near the turnstiles protecting his daughter.

"He'd got his feet up against the wall four feet off the ground and he's pushing back with his shoulders and his daughter is stood between his legs." he said.

"There's a bobby near to him, cannot do anything. He's stood like this, arms down by his side, unable to move, pinned up against the wall near the turnstiles and …. there were people lined up on the railings that divided the turnstiles, like pigeons on a wire."

The jury heard how fans shouted up to the inspector asking for the kick-off to be delayed. He said he told them steps were being taken even though he didn't know that was the case.

"I would have told the crowd anything if I'd thought it would have helped," he said.

"They were frantic to get into the ground because it was approaching 3pm.

It was unbelievable behaviour to me. I just couldn't understand it. It's mania, madness I would have called it. I saw people running under police horses.

I saw one man, young man, actually dive under a police horse.

"My concerns were that somebody was going to get killed or seriously injured if something wasn't done soon and basically, I couldn't think of what could be done.

"You could have asked for more men. You could have asked for more horses but how they would have got there I cannot imagine. It was basically too late. There were too many people there to have controlled by that time, and still they're coming down Leppings Lane and Catch Bar Lane.

"You've got a pen, in effect, where the turnstiles are that people are going into, and they don't know it's even full. There were going to be serious injuries or death, I'm convinced.

"I was continually looking at my watch thinking 'How long can this go on for? When is it all going to end?'"

Mr Ellis said: "After 15 second to 3, the next thing I recall is relief. I didn't see anything really, except everybody had gone, almost everybody had gone.

"The problem had been resolved.

"The imaging in my mind is there are no longer any problems with crushing.

"All I knew is they'd gone."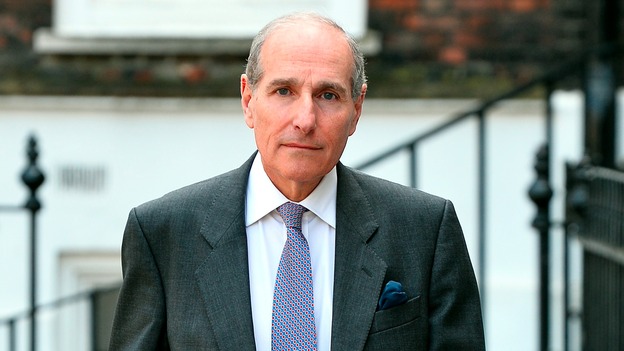 Earlier, retired inspector Mr Ellis had recollected advising supporters in the hours before kick-off.
Mr Ellis said a group of fans were looking for somewhere to go for a drink but the pubs around the ground were closed.
"As I recall it was a nice day," he said.
"I was telling them that the pubs were shut and there's no point going up there, there's no drink, and they just took no notice, just kept walking away from the ground.
"I assume they must have all been Liverpool supporters in the main."
The court heard that one pub which was open, the White Horse on Halifax Road, was probably "full to capacity."
Jonathan Hough QC, counsel to the inquests, asked the witness if there was any trouble there.
Mr Ellis replied: "No trouble, no, just lots of people milling around in and outside the pub."
Mr Hough asked what the flow of people was like between noon and 2pm.
"In the main, they were going away from the ground. I'm sure there were some supporters going to the ground, but I seemed for an hour or two at least to be advising people all the time 'there's no point going up there'," the witness said.
Mr Ellis added that he saw some fans carrying drink, telling the jury: "I was advising them 'It's no good taking that, you can't take it in the ground' but you have no power to take it off them and they're not doing anything wrong and that's how it was."
He said there were also around 100 young supporters on a grass verge on a road heading towards the ground.
"There was something brewing and I saw Superintendent Marshall go across the road towards this crowd. I think I may have even sent some officers myself. But I never saw any trouble," he said.
The witness said his officers then escorted 430 supporters to the ground from a train.
He said there was no evidence of any drink or prohibited items.
Advertisement
The chairman of Sheffield Wednesday appealed for financial help from the Football Association in the wake of the Hillsborough disaster, the inquests jury has heard.
A letter from Bert McGee to Graham Kelly within a month of the tragedy was read to the court in Birchwood, Warrington:
"A semi-final usually results in the host club making some money for the promotion of the stadium and/or the club.

"However, in this case it is unfortunately that the disaster has cost the club dearly.....

"I am not the kind of chairman who will latch on to every opportunity to secure a monetary advantage from our industry no matter how, but I do wonder whether or not in these tragic circumstances the Football Association can help Sheffield Wednesday.

"Graham, do you think I should write a personal letter to the chairman or do you thinking you might take the matter up on our behalf?"
– Letter from Bert McGee to Graham Kelly following the Hillsborough disaster.

Giving evidence to the inquests today, club secretary at the time, Graham Mackrell, was asked if the letter showed the stance the club was taking in the late 1980s.

He replied: "I'm not competent to comment on the letter that Mr McGee wrote to Mr Kelly because I wasn't a party to it, sir."

Mr Mackrell was later shown a letter from the South Yorkshire Metropolitan Ambulance Service from April 1988, offering to provide additional emergency medical assistance and advanced ambulance aid.

Jo Delahunty QC, representing ten of the bereaved families, said the facility would have come with a cost.

She asked: "Were you ever put on notice by SYMAS that they considered that was an essential component that should be part of the provision of emergency medical care?"

Mr Mackrell replied: "I don't recall it at all, no."

Rajiv Menon QC, a lawyer acting on behalf of ten of the bereaved families, later asked Mr Mackrell further questions about the source of the wrong information he gave to the media that a gate had been forced.

The witness said he was certain that it hadn't come from Mr Duckenfield, the match commander, but that it could have been from his deputy Superintendent Bernard Murray.

Asked if it could have from from FA chief executive Graham Kelly, he replied: "I can't remember, sir."

"You understand the importance of this, don't you?" quizzed Mr Menon.

"I understand the importance of it. If I was able to assist, there is no reason for me not to tell you who told me. Obviously I would not have spoken to [BBC journalist] Alan Green without having had that information from somebody who I would rely on for that information."

Mr Menon continued: "You appreciate, don't you, that this is the beginning of the reaction of a false narrative about the disaster, that blames the Liverpool fans?"

"Of course I do," he replied.

The witness said he was shocked when he discovered that what he had been telling journalists was not the truth.

"What did you do about it?" asked the lawyer.

"I didn't do anything about it at the time," he replied. "I spoke to obviously my own board… It was a situation where it wasn't the appropriate time to actually go and have that conversation."

The witness said there was no indication that gate C had been forced when he saw it en route to the police control box.

The coroner, Lord Justice Goldring, asked: "So when you spoke to the journalist, you knew that there was no indication, as far as you were aware, that it had been forced?"

He replied: "To be fair, sir, it was only a casual look as you go through, you know, from that point of view. It wasn't a forensic examination sir."
The Hillsborough inquests jury has heard how 14 boxes of additional Sheffield council documents have surfaced in the last couple of weeks.
The revelation was made by Nick Brown, a barrister representing seven bereaved families, as he examined the club secretary of match hosts Sheffield Wednesday at the time of the disaster.
The court heard one document, based on an interview with Graham Mackrell in May 1989, reported that the club did not have a written policy statement.
Mr Mackrell told the court today that was correct, but that Sheffield Wednesday had the "majority of component parts" individually but not consolidated into one document.
The court also heard that Mr Mackrell's role as club safety officer was not given a formal job description.
Mr Brown said: "No-one had attempted to identify or list what safety precautions were or should be in place... No-one had done that, had they?"
"I had the regular conversations with the police in relation to those matters," Mr Mackrell responded.
"No-one had attempted to identify who had managerial responsibility for making sure that there were proper safety precautions and proper safety system in place to ensure that each of those safety issues was being and had been appropriately addressed?" the barrister asked.
The witness replied: "I can only repeat my previous answer, sir. I came into a club where there was a process in place which I followed and had been successful to that time."
During today's hearing, Mr Mackrell defended his recollection of his reaction to being told there was an issue at the ground.
The jury was shown four short video clips of Mr Mackrell walking up and down the players' tunnel between 2.54 and 2.59pm on the afternoon of the disaster.
In the first clip, the witness initially agreed he was shown being told about the incident unfolding at the Leppings Lane end of the ground by his security officer Doug Lock.
After showing the final clip, Mr Weatherby said: "So now we are about five minutes from the first clip where you come out with Mr Lock up and down the tunnel."
"Yes it may have been then, sir, that Mr Lock told me after. I have no – I can't recall sir," he said.
"Far be it from Mr Lock telling you at 14:54, Mr Mackrell, and you hotfoot it off to deal with it; You are with Mr Lock. You are then up and down that tunnel before you do anything about it," suggested Mr Weatherby.
The witness replied: "No, that wasn't the case, sir."
"Are you making this up as you go along?" asked the barrister.
"No sir," responded Mr Mackrell, "When Mr Lock told me and I made the error on time sir, which I accept that. I may be wrong. I went straight there sir. I don't recall this. I don't recall that incident."
Mr Mackrell agreed that, in hindsight, kick-off should have been delayed and that that four extra turnstiles might have made a difference getting fans into the ground.
The court has previously heard evidence of some overcrowding in the pens at the 1987 semi-final and congestion outside the turnstiles in 1988.
Mr Mackrell said he was not notified about either incident.
"Isn't it right that in 1987 and particularly in 1988 it was a near miss? You got away with it?" asked Mr Weatherby.
Mr Mackrell said: "I don't accept that at all sir, no."
The lawyer continued: "If you disregard safety requirements, you can get away with it once. You might get away with it twice, but eventually something is going to be a problem isn't it Mr Mackrell?"
"We were confident that it would be dealt with sir," he replied.
Mr Mackrell stayed in his post at Sheffield Wednesday for 10 years after the disaster and took up a similar post at West Ham.
"Did you consider, after this disaster where 96 people had died on your watch, resigning?" asked Mr Weatherby.
"I didn't sir, no," he replied.
Mr Weatherby suggested Mr Mackrell resigned from West Ham because one of his staff had failed to register a young footballer.
He responded: "I didn't resign from West Ham United."
Michael Mansfield QC, representing five of the bereaved families, asked the witness about two security camera tapes which went missing from a locked cupboard in Sheffield Wednesday's control room following the disaster.
Mr Mackrell said he had a key to a key box outside the room.
Asked who else would have access, he said: "People who wanted to get into there. It would be mainly, it would be the caretaker, sir. Mr Ward had a key to the key box."
No tapes had ever been reported missing before, he said.
The witness said it was possibly at around the time of the Taylor Inquiry that he was first aware the cassettes were missing.
But Mr Mansfield claimed: "You knew within 24 hours… You must have asked questions about who on earth got into that room and took two tapes?"
"I didn't sir," he replied.
Mr Mackrell said he was not aware which cameras the missing tapes were recording.
Mr Mansfield asked: "Who would know which tapes relate to which cameras, since it is not written on the recorders?"
"Mr Holdsworth," he replied. "I don't believe anybody else would, sir."
The court heard yesterday that Roger Holdsworth looked after the CCTV club control room during matches.
The jury have previously been told that the missing tapes were reported stolen and investigations were continuing.
One cassette is believed to have covered turnstiles 9 to 12 in the west stand, or the entrance to the west stand.
The man responsible for stadium safety on the day of the Hillsborough disaster has told the inquests that hosts Sheffield Wednesday had no formal contingency plan for coping with exceptionally large numbers of spectators arriving at the ground.
Graham Mackrell, the secretary of Sheffield Wednesday Football Club from 1986, returned to the witness stand to give evidence about the preparations made for the 1989 FA Cup semi-final.
The jury has previously heard Mr Mackrell held in effect a chief executive's role with ultimate responsibility for safety at the club.
Asked what contingency plan he drew up, Mr Mackrell said: "It became a policing matter of how you dealt with fans outside the stadium in a segregated manner."
The court was told club management had an obligation to draw up contingency plans in consultation with emergency services.
Christina Lambert QC, counsel to the inquests, said: "There was no such contingency plan in existence in April 1989 was there?"
"Not in a formal basis, no," replied the witness.
Ms Lambert continued: "There was no written document setting out what should happen if exceptionally large number of spectators arrived at the ground?"
Mr Mackrell said: "No, but that was the same as any stadium when any number of people attend in relation to that. That was the purpose of having policing.
"They had designated officers outside the stadium to deal with the supporters as they arrived. If there was no requirement for them to operate then they would have a very quiet afternoon.
"If there was a difficulty, then they had designated police there so they could have stopped the fans and deal with it on an operational basis."
Ms Lambert asked: "You had no contingency plan which included, for example, opening the exit gates and how fans should be monitored going through an exit gate?"
He replied: "I don't recall."
"Well you didn't have one, did you?" Ms Lambert continued.
Mr Mackrell said: "I'm sorry. I just don't remember."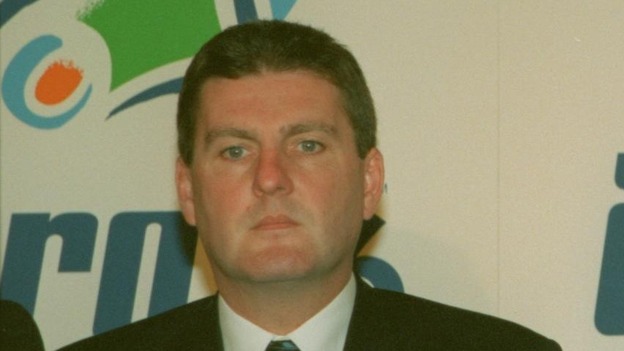 Mr Mackrell described how he saw a scene of "complete chaos" on the pitch as the Hillsborough tragedy unfolded.
The jury heard how the club secretary arrived at the ground at about 7am on the day of the disaster and walked to the Leppings Lane end early that afternoon.
Ms Lambert put it to him that turnstile numbers visible on a computer in the club's control room showed that by 2pm, there were broadly 8,000 more people to come through seven designated turnstiles.
"The early warning should have been sounded at 2pm, should it not?" she asked.
Mr Mackrell replied: "Yes it should. Well the information was regularly communicated over to the police."
The witness said he could not recall whether he was aware of the exact numbers but he was aware that there were a lot of spectators from Liverpool still to arrive, compared to the same time the previous year.
Asked what he did about it, he replied: "I didn't do anything at the time because I felt that the police were abreast of the situation."
Ms Lambert asked: "Did you have any discussions with anyone about delaying the kick-off?"
Mr Mackrell responded: "I didn't have a discussion with that… Normally the situation of delaying the kick-off becomes a match commander situation. He was the person who makes the call."
Later, Ms Lambert said: "From what you have told me so far, we might be forgiven for thinking that you didn't have a role [as safety officer on match day]?"
He replied: "No. I think that is slightly unfair. I think that my role was to actually ensure that liaison took place between relevant parties."
Mr Mackrell said he was first made aware of an issue at the ground at about 2.50pm by his safety officer, Doug Lock, who said one of the gates had been opened and some spectators had come in.
He said Mr Lock had wrongly explained around 300 people were involved, so he asked the former police superintendent if he thought the ground could accommodate it.
Mr Mackrell said Doug Lock replied "Yes, I think we can."
Mr Mackrell told the court how he then went to the police control box after 3.06pm and could see a major incident occurring.
"There were people on the pitch.

"There were people obviously in distress.

"Obviously Mr Duckenfield was very involved with trying to deal with the matter.

"I felt it wasn't the time to have a great long debate about what had happened."
– Graham Mackrell.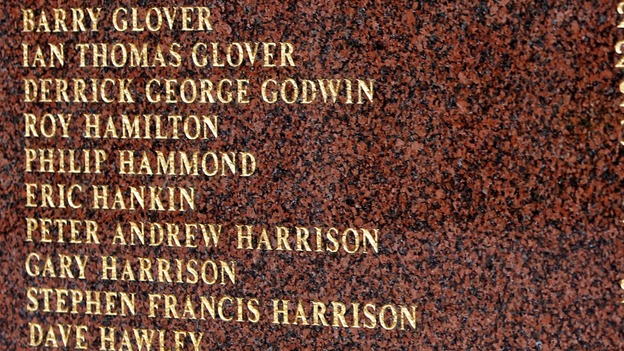 Ms Lambert asked what sort of view he had on to the terraces.
"Too good a view," he replied. "From there it was obviously a major issue. It wasn't a matter of misconduct, people being on the pitch. It was a major incident. I seem to recall somebody asking for bolt cutters and so that's when I thought obviously it was a situation. I asked Mr Duckenfield had people been injured, had there been fatalities, and he said 'I believe so'."
The witness told the jury how he later returned to the control box as Chief Superintendent Duckenfield, the match commander, was having a conversation with Graham Kelly from the FA.
But Mr Mackrell said: "I didn't hear the context of that conversation at all."
The court heard how he went to the boardroom for a meeting with representatives from LIverpool and Nottingham Forest with Mr Duckenfield also present.
Asked what the chief superintendent said on this occasion, Mr Mackrell replied: "I didn't hear.... I wasn't a party to that conversation."
Later, the witness told the BBC that a gate had been forced at the ground but he told the court he couldn't remember who had given him that incorrect information.
"Was it your understanding that that's what Mr Duckenfield had said?" asked Ms Lambert.
Mr Mackrell replied: "I can't say that. I can only say that the information was somehow disseminated to me."
The club secretary then described returning to the players tunnel and seeing a "pretty chaotic" scene on the pitch.
Asked who was in control, he said: "At that stage, it would be impossible to say."
Ms Lambert quizzed: "Was anyone in control?"
"I don't know," he answered.
Advertisement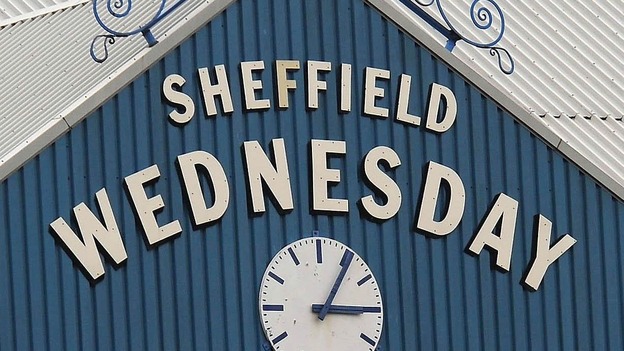 Yesterday the inquests heard evidence about the selection of Hillsborough stadium for the 1989 FA Cup semi-final.
The draw was made live on breakfast television on 20 March 1989, resulting in Liverpool facing Nottingham Forest as they had done at the same stage in the tournament twelve months earlier.
The court was told how Peter Robinson had phoned the FA's competition secretary Steve Clark before the Challenge Cup committee meeting later that morning to request the allocation of ends should not be as in the previous year if the same venue was chosen.
Minutes of a sub-committee meeting revealed FA General Secretary Graham Kelly describing Mr Robinson's concern as being "a token objection."
"Mr Robinson is a person I hold in great esteem and having heard him today I have no reason to doubt his sincerity that he believes that it wasn't appropriate and his supporters were not getting as you might say a fair crack of the tickets.

"Obviously Mr Kelly interpreted the conversation when it was reported to Mr Clark in a different way."
– Adrian Titcombe, witness.

The court heard the concern was not raised before the Challenge Cup committee.

Mr Titcombe agreed that it should have been.

Mr Robinson had asked the court during his evidence earlier why his concerns had not been brought to the attention of the committee.

Jonathan Laidlaw QC, representing the Football Association, asked Mr Titcombe more about its funding.

The witness agreed that the hosting of large matches like semi-finals was one of the few ways the FA, a non-profit organisation, could finance itself in the days before large television contracts.

The court heard any money was ploughed back into the game, the vast majority of that was for the amateur game.

Mr Titcombe also agreed that the FA received just 25% of the income from semi-finals, after the hosts and competing clubs took their share of the gross revenue.

On the issue of crowd safety, the witness later agreed that clubs were required to confirm to the FA that stadia had been inspected under the Safety of Sports Ground Act and that an appropriate licence had been obtained.

The coroner, Lord Justice Goldring, intervened: "Was such a form filled out in respect of Hillsborough?"

The barrister replied: "Mr Mackrell [Sheffield Wednesday Football Club secretary in 1989], as I understand it, gave evidence that it was, sir."

The coroner asked Mr Laidlaw if the FA has a copy.

"They haven't a copy but what we do have is no record of the club being disciplined for failing to meet that requirement that year," he said.
The Hillsborough inquests have heard how the safety officer at Sheffield Wednesday said "the policeman in charge" told him that a gate had been forced leading to the crush.
Former secretary at the host club, Graham Mackrell, also had responsibility for safety at the stadium.
The court heard a transcript of a broadcast from then Radio Two commentator Alan Green from shortly before 4.30pm on the day of the disaster: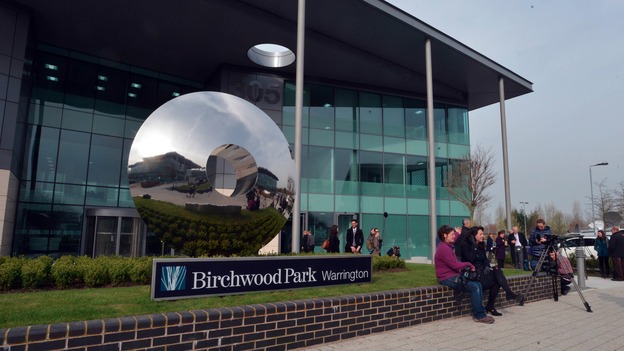 "I spoke to the Sheffield Wednesday secretary Graham Mackrell just a few seconds ago.

"He has spoken directly to the policeman in charge here and he has been told that at ten minutes to three there was a surge of Liverpool fans at the Leppings Lane end of the ground.

"That area holds about 10,000 people standing, 4,500 in seats.

"The surge composed of about 500 Liverpool fans and the police say that a gate was forced and that led to a crush in the terracing area.

"Well under capacity, I am told, at that time, there was still plenty of room inside that area."
– Transcript of Radio 2 broadcast

Giving evidence in court today, Mr Mackrell said he didn't recall speaking to the journalist until recently.

Pete Weatherby QC, representing 22 bereaved families, said: "Mr Duckenfield [the match commander] told you, didn't he, that a gate had been forced?"

The witness replied: "No, that's what I'm saying sir. I can't remember that, and I don't believe he did, sir, but I would have been told that by somebody. If I hadn't been told it directly by Mr Duckenfield, I would have been told it by somebody who Mr Duckenfield had spoken to."

Mr Weatherby continued: "Yesterday… you were offloading responsibility onto all sorts of other people involved in this affair, weren't you?"

"No. You said that sir. I didn't," he replied.

"You were taking a Teflon approach that nothing here was going to stick to you. Is that fair?", asked the barrister.

"I don't think that is fair at all, no," replied the witness.

Mr Weatherby then asked: "Tell us again, what was it between 2 and 3 o'clock on 15th April that you actually did as safety officer?"

The witness replied: "Walking around, I – in my statement, I actually have – not clear exactly the points where I was. I was looking at the – I was wandering the ground, talking to people. I can't recall, sir, totally, but I was not sat in an office, I was not having lunch as was asked of me."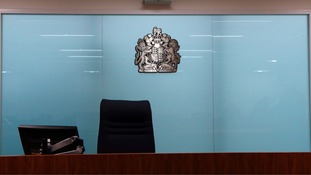 The Football Association "steered clear of anything to do with safety" until after the Hillsborough disaster, the inquests have been told.
Read the full story
by Andy Bonner, Hillsborough Correspondent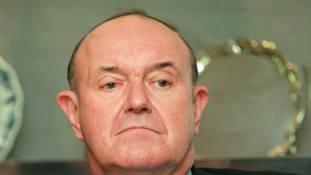 Hillsborough inquests hear claims that 16% of Liverpool's ticket allocation for the 1989 match did not go to 'lifeblood supporters.'
Read the full story
Load more updates
Back to top