City facing sanctions over Financial Fair Play breaches
UEFA is meeting on Tuesday and Wednesday to decide whether 76 clubs have breached new rules on Financial Fair Play
If no agreement is reached City face the prospect of the case being handed to a panel for a non-negotiable decision.
Neither the club nor UEFA would comment but it is understood the City have been negotiating forcefully for a significant reduction in that sanction but have been struggling to make progress.
No club is expected to be excluded from the Champions League for breaching the spending limits, the maximum possible sanction - UEFA president Michel Platini said last month he does not envisage that to happen.
Find out more about Financial Fair Play here.
Manchester City manager Manuel Pellegrini insists he is not worried by the possibility of the club being sanctioned by UEFA for breaching financial fair play (FFP) rules.
City are among a number of clubs, including Paris St Germain, that are having their cases considered this week by UEFA's Club Financial Control Body's (CFCB) which will decide if they have committed breaches of the break-even rules.
Asked if he was worried about the possibility of sanctions, he said:
No. First of all it is important to know what UEFA will have to say and then we can have an opinion.

It is important for the club but I am not the person in charge of those kinds of things.
– MAN CITY MANAGER MANUEL PELLEGRINI.
Advertisement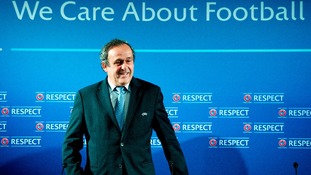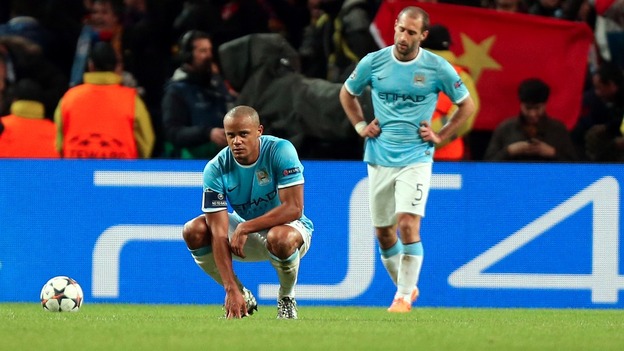 Manchester City will find out this week whether they will face sanctions over possible breaches of new financial rules put in place by European football's governing body UEFA.
UEFA's Club Financial Control Body (CFCB) will meet on Tuesday and Wednesday to discuss 76 cases, including Manchester City.
The Daily Telegraph is reporting that City will be found guilty by the CFCB. However, the club won't face a transfer ban, as the newspaper suggests. It is not one of the sanctions available to UEFA.
Any punishment would be decided in May.
Read: What is Financial Fair Play? The rules and the sanctions explained.
Back to top