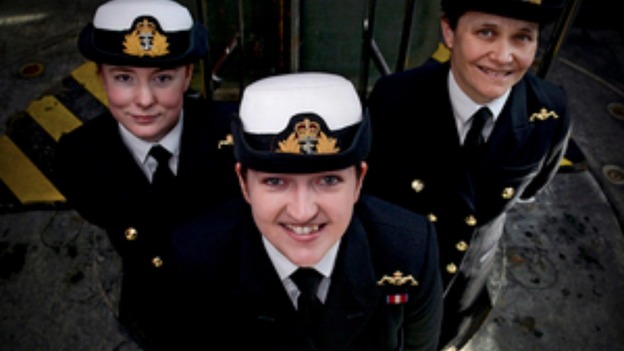 Three women have become the first female submariners in the 110-year history of the Submarine Service.
Lieutenants Maxine Stiles, Alexandra Olsson and Penny Thackray earned their "Dolphins" after months of training, including operations on HMS Vigilant.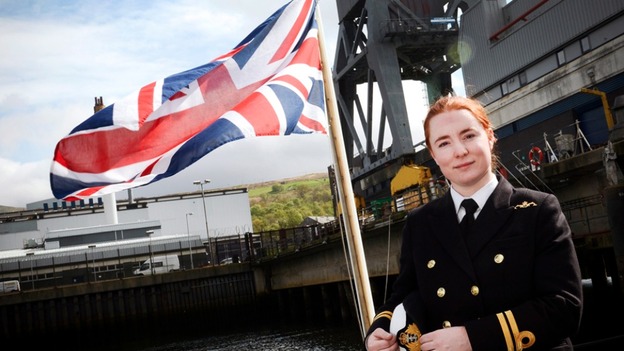 Lieutenant Maxine Stiles, 29 from Ashton-under-Lyne, in Greater Manchester,
"I am immensely proud to wear the dolphins and say that I am now a part of the Submarine Service, with its great tradition and ethos".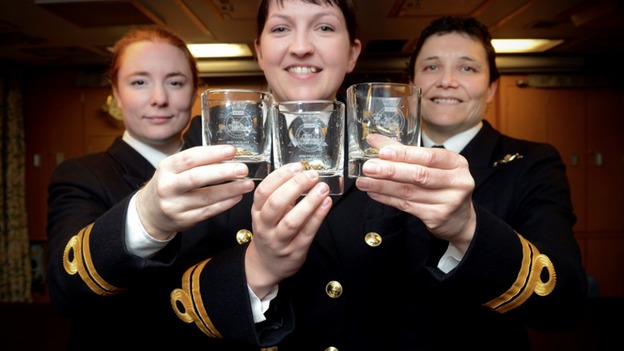 Defence Secretary Philip Hammond said:
"I am delighted to be able to congratulate our first ever female submariners and wish them all the best in their future careers."
Lieutenant Alexandra Olsson from Tranmere, Wirral is undertaking deputy weapons engineering officer training.
Lieutenant Penny Thackray will become an education officer.