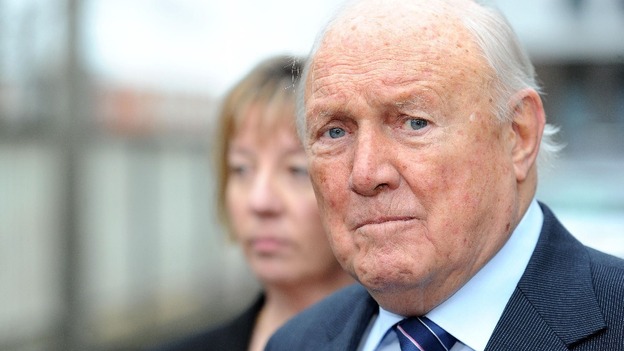 The jury in the rape trial of veteran broadcaster Stuart Hall will retire to consider its verdicts tomorrow.
Hall, 84, denies 20 historical allegations of rape and indecent assault involving two girls on various dates from 1976 to 1981.
He is currently serving a 30-month jail term after he pleaded guilty to indecently assaulting 13 different girls, one as young as nine, over a period of nearly 20 years.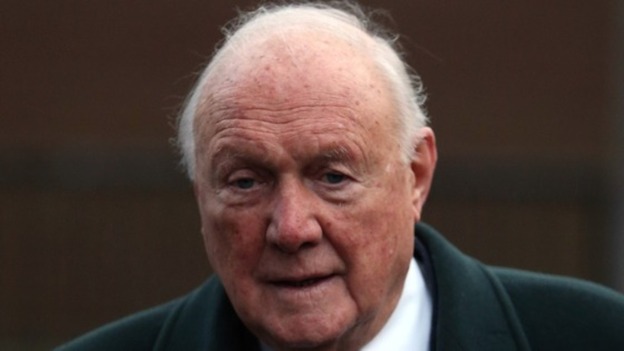 He was taken from custody last October and questioned about allegations from the two complainants who came forward after his conviction.
The Crown says Hall, from Wilmslow, Cheshire, was "a predatory and calculating opportunist" and the age of his two victims was not "a bar to their defilement".
Many of the encounters were at BBC television studios in Manchester, where Hall presented the corporation's regional news programme.
The defendant was said to have plied both girls with alcohol on both premises and then took advantage of them when they were aged between 13 and 16.
Apart from one alleged incident when Hall was said to have raped one of the complainants when she thought she was 12, the broadcaster - who was then in his mid-40s - said the sex with the girls in their mid-teens was consensual.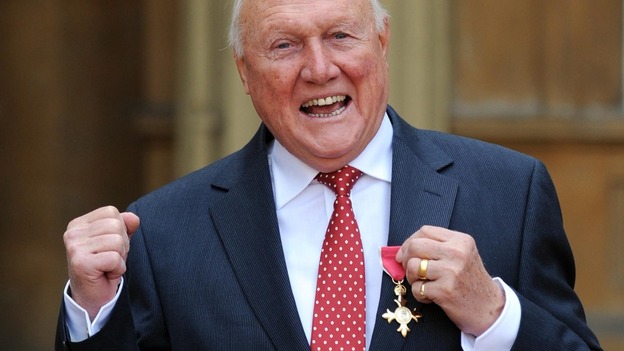 Both girls and their families are known to the defendant.
Hall chose not to give evidence from the witness box as his defence team questioned whether the case was "a persecution" rather than a prosecution.
At the beginning of the trial he admitted indecently assaulting one of the complainants in her bedroom when she was aged at least 13.
But he denied raping the same girl in a stable when she was aged under 13 as his defence said she had a false memory of an incident that never took place.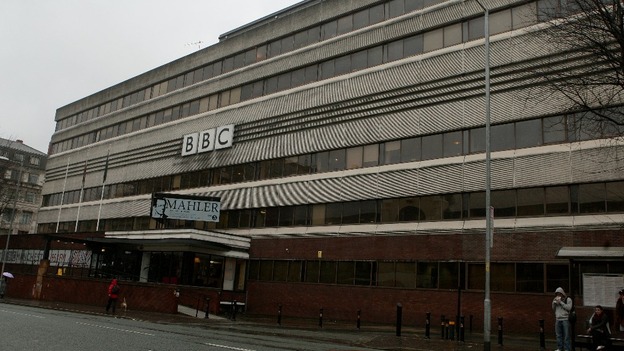 Mr Justice Turner summed up the case today to the jury of eight women and four men.
He told them: "Inevitably this case has generated a considerable amount of media attention but you must try this case on the evidence presented to you at this trial and no other source.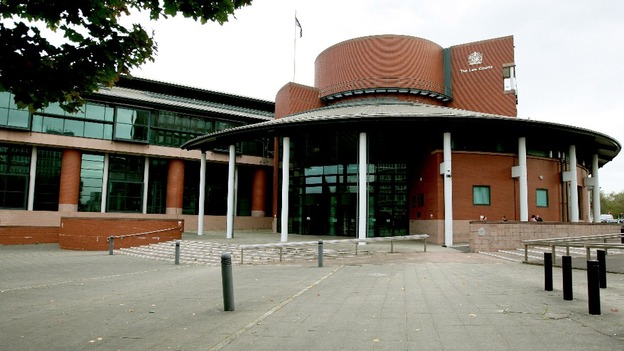 "Your job is to decide this case in an objective and dispassionate analysis of the evidence."
The judge is expected to conclude his summing up tomorrow morning.
Hall was initially given a 15-month prison term last June but the Court of Appeal ruled the sentence was "inadequate" and it was doubled a month later.
The married father of two, from Wilmslow, Cheshire, was stripped of his OBE for broadcasting and charity in the wake of his convictions.
The former It's a Knockout presenter was a familiar face and voice in British broadcasting for half a century, and his eccentric and erudite football match summaries made him a cult figure on BBC Radio 5 Live.