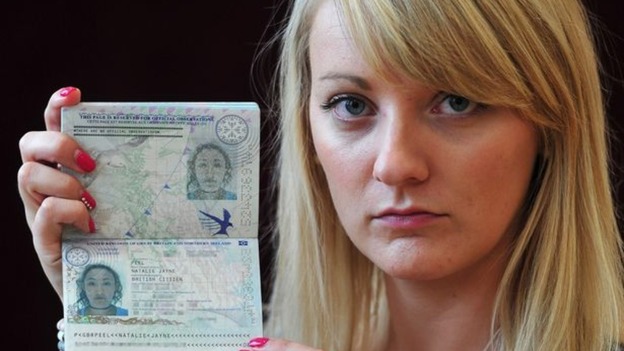 A teacher from Bacup was shocked to find her new passport has the WRONG woman's picture inside. The blunder was discovered just weeks before the newlywed was due to jet off on holiday.
Natalie Peel, 27 fears she may have to cancel her trip to Spain following the Passport Office gaffe. She sent her passport for renewal and a name change at the beginning of June after getting married.
But when she received it back she was amazed to discover another woman pictured alongside her name and other personal details.
Natalie, told the Manchester Evening News "It's disgraceful, especially when you put a certain amount of trust in the government. I didn't even think twice about sending my details to them.
A HM Passport Office spokesman said an immediate investigation has been launched.