England international Zak Hardaker, who was caught on camera making a homophobic comment to a referee, has given coaching sessions to the Manchester Canalsiders - the world's first Rugby League team for the Lesbian, Gay, Bisexual and Transgender communities.
A dark shadow was cast over the sport when Hardaker was heard calling a referee an offensive term during a live, televised Super League match against Warrington.
The player served a five match ban for his outburst.
But the decision to travel to Manchester to coach the Canalsiders was his own.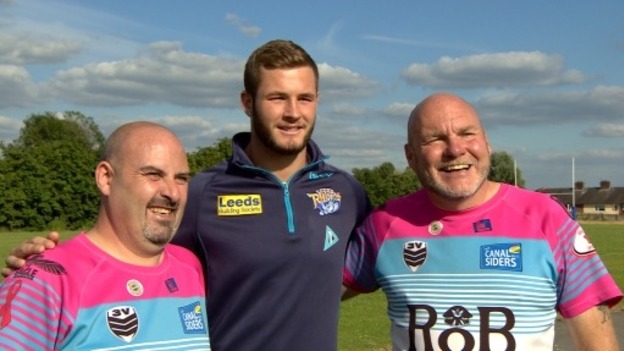 Been a great afternoon with the Canalsiders arlc, good training session and fun night.. And some cracking selfies ?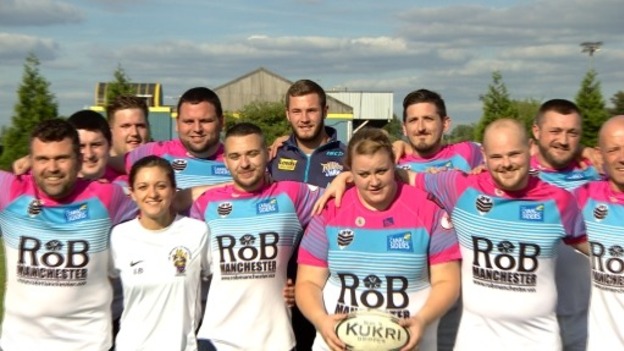 "It was a heat of the moment thing, I didn't mean any offence and I'm sorry if any was caused by it."
– Zak Hardaker on his offensive comment.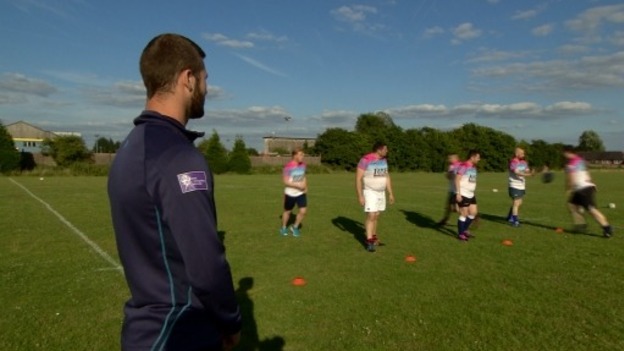 "For him to come here and say he's proud to come and work with this club, has been invaluable for us."
– Stan Sandland, Manchester Canalsiders.