Books of condolence in honour of Sir Tom Finney have been leather bound and presented to his family.
Sir Tom, who made 472 appearances for Preston North End and played 76 times for England, died in February at the age of 91.
Brian Finney, son of Sir Tom, collected the five books from the Mayor of Preston, Cllr Nick Promfret.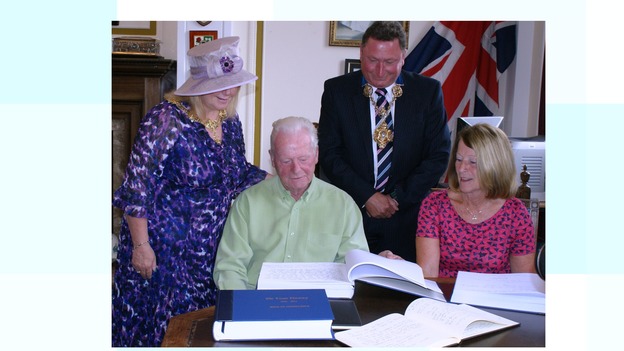 "The books of condolence represent the great sadness that enveloped not only this city, but the footballing world, when the news came through that Sir Tom had passed away. "Now those wonderful comments, memories and tributes to Sir Tom can be treasured by his family forever."
– Cllr Nick Promfret, Mayor of Preston.